When Google unveiled its latest Chrome version for Windows on Tuesday, the Mountain View search giant showed off more speed and enhanced security for the 64-bit iteration of its home-made browser.
According to Google's team which developed the new iteration of Chrome, the 64-bit browser takes more speed to decode high definition videos from YouTube and eliminates rendering crashes as much as possible. This is the part of the Chrome that works to translate the programming instructions from a certain web site and portray the pixels on the screen.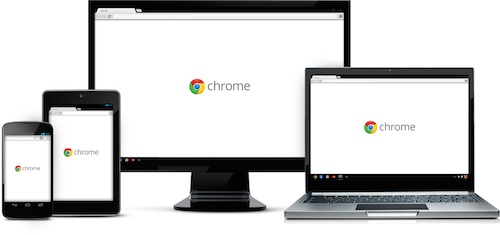 Internet users who often dedicate much of their time on watching videos, HD or otherwise, as well as spend more time on a particular haunt web site, will always look for a faster browser. In other words, performance is an utmost consideration in addition to security and usability. Personally, I also use Google Chrome for primary browsing tasks because it works faster on my computer in comparison to Internet Explorer and Firefox.
When you download the 64-bit Chrome version, you might notice the lack of support 32-bit plug-ins, as naturally expected. Popular applications affected include the Adobe Flash Player system, which is important in boosting the performance of the browser. But worry no more because the new version of Chrome packs with an in-house version of Adobe's Flash Player. There should be no problem as well to the other plug-in support since Google already implements the PPAPI interface to replace the legacy NPAPI.
Chrome 37 incorporates the DirectWrite technology for text display on Windows in order to support higher quality of images for display. Plus there is now an allowance for HiDPI in order to enable users to view high pixel images with clarity, such as the case with Retina displays of Apple computers. As of now, however, Google is working on the the 64-bit Chrome version for Mac.
Equally important is Google's response to security concerns. Chrome 37 is the answer. The search titan has invested $51,000 in reward for security researchers to find security loopholes and bugs in the browser.
Those who will find inspiration and taste to download the Chrome 37 will be able to get to experience a processor system that surely works to manage huge volumes of memory data and increased data storage capacity for better performance. Only beware of some trouble with plug-in compatibility. As a result, only a few users will be able to download the new version of Google Chrome.
Disclosure: We might earn commission from qualifying purchases. The commission help keep the rest of my content free, so thank you!