Tech giant Google has patented an Internet-connected smart toy that works to take command from its owner and control smart home appliances. Already, privacy advocates and technology alliances have expressed worries over the many implications of the plan, if pushed through by Google.
The patent, filed with the United States Patent and Trademark Office, has been published by Google itself, as though to showcase its confidence in a favorable market acceptance of the technology.
According to the document, the Internet-connected toys would look at their users when called on and heed whatever instructions they will be given in order to relay the command to computer servers via an Internet connection before transmitting the command to any home device such as TV, DVD player, lights, and other appliances.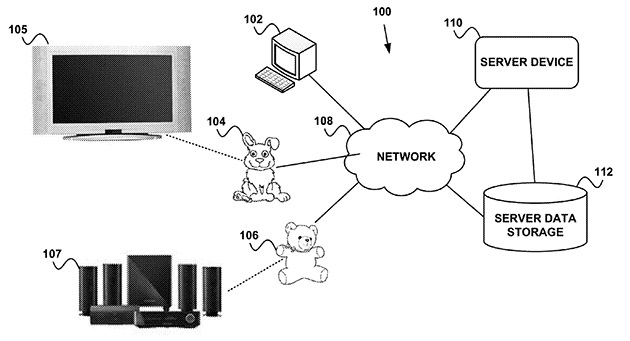 Although Google did not confirm whether it is pushing through with the development of the technology, an eventually marketing it, there are valid reasons to be worried by a terrible idea such as letting a toy speak to you and record your conversation with it, which may include private matters.
The patent document gives details about how the smart toy would look like. It is said to wear speakers, microphones, motors and cameras on top of the wireless connection to the Internet. Then a user would need to give a trigger word in order to wake the toy from its idle mode, then the toy would turn its head to the one who gave the command to establish eye contact.
Then it would answer the user by speaking or performing human gestures such as opening the eyes, lifting the head or gazing at you. It sounds innovative, but mostly creepy. It reminds you of some horror films in which toys are the villains.
Google said in the patent that it would give the anthropomorphic devices a form that would please users, especially children. Probable appearances could be a teddy bear or alien life forms. Regarding the alien form, I doubt it would look attractive to anyone.
The Mountain View giant believes people would find it more natural to interact with these smart toys of varying appearances than the traditional user interfaces. I beg to disagree with that, and I feel that most of you would find it horrible too.
Since this is still a patent application, and not an official move into manufacturing the technology, we can only hope that Google would put an end to it at the end of the day.
Disclosure: We might earn commission from qualifying purchases. The commission help keep the rest of my content free, so thank you!