Google has not been particularly known to cater to various business needs of enterprises, its core portfolio being aimed at consumers. In what seems to be a necessary move to expand its business, the Mountain View company is now upgrading its Chromebox for meetings and introducing Hangouts to its Google Apps for Business offering.
In doing so, Google hopes to lure enterprise customers into subscribing to its extended communications and collaboration platform.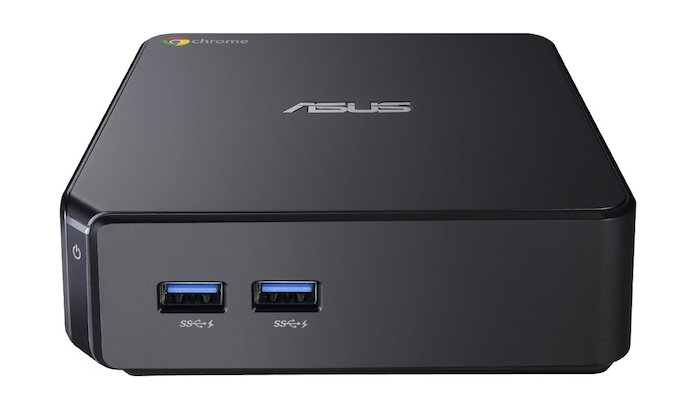 On top of its desire to tap into the enterprise market, Google's plan to enhance further its Chromebox and Hangouts services is driven by tight competition with close rival Microsoft, an industry juggernaut when it comes to providing a complete suite of software products such as the Microsoft Office. Google, on the other hand, has been used to offering piecemeal software apps, creating a gap in how customers experience these products with smooth and seamless interoperability.
But make no mistake, the addition of Hangouts to Google Apps for enterprise is beyond a mere effort to offer bundles to business clients. It is an initiative from no less than an Internet giant to bring its video conferencing platform to various enterprises with evidence of its capability to fulfill many business requirements.
Users of Chromebox can now connect two monitors to a single unit, dial out of the Chromebox and change status during a meeting by using the Google Apps Admin Console. Furthermore, users of H.323 or SIP videoconferencing tools from Blue Jeans will also have access to Hangouts. There is also an audio bridge in the form of InterCall for other Hangouts participants.
Google is offering Hangouts under its service level agreement, meaning customers will have access to round-the-clock daily support, full uptime and necessary certifications. Plus, there is no longer any need to gain access to Hangouts by using a Google+ account as was mandated before. Make no mistake again, Google is not driving users away from its embattled social networking site.
In fact, Google says it has made resolve to carry forward and enhance Google+ despite its lackluster performance compared to Twitter and Facebook, two titans in the social media world. While at that, Google also looks to bring Google+ to enterprise customers, though it admits the product has some complications that call for immediate solutions. For one, providing products and services to enterprises require compliance with certain regulations and policies.
Google is set to roll out the enhanced Chromebox in UK, Japan, in addition to the U.S., Canada and Australia where the product was previously released. Its price starts at $169 on Amazon.
Disclosure: We might earn commission from qualifying purchases. The commission help keep the rest of my content free, so thank you!