For quite a long time, Google had shrugged off demands for enterprise protection in a marketing strategy that has been heavily invested in consumer focus. Add to the dilemma the diverse ecosystem of Android-toting devices that send developers struggling to create standardized security tools for those platform variations.
The problem is finally reaching its terminus following Google's introduction of Enterprise Mobility Management in the form of Samsung Knox into the Android operating system.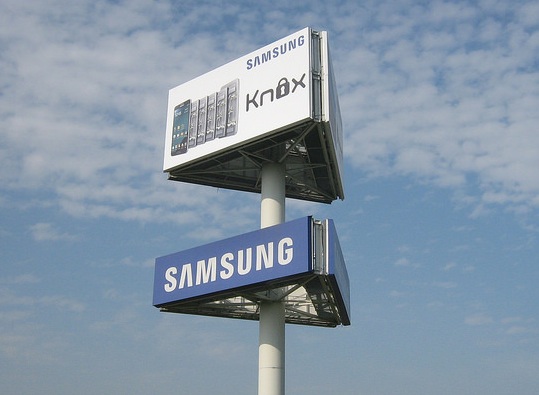 Before, companies are wary over letting employees use Android devices at work due to security concerns that had been driven by the system's lack of security support for enterprises. The only resort that had been adopted to keep security threats at bay is the implementation of a limited Exchange ActiveSync network access, which was not without its own share of flaw.
The EMM application programming interfaces, first developed by BlackBerry for its government and enterprise customers, work to enable IT administrators to gain control of the employees' devices and applications, as well as their access to the network.
The most helpful feature of EMM is its capability to protect company and personal data while separating both in two disparate realms of the device. This way, a robust protection is in place to secure both sensitive data from being leaked or exposed to third-party eyes.
Another advantage that the EMM brings to Android devices is the uniformity of support for all and various platforms that have mushroomed the Android environment. This niche is something that iOS devices have long dominated for years, which is why most third-party developers are quick at producing updates for the operating system. Now, more than ever, the competition between iOS and Android in terms of enterprise adoption becomes much slimmer.
Samsung's Knox system in particular is something that Google should be thankful for because it is there to solve the fragmentation problem of the cluttered world of Android. The security tool was recently approved by the U.S. Department of Defense, so there would be no more further roadblocks in terms of introducing Google devices to clients in the federal government of the United States, which had long been monopolized by BlackBerry, now struggling to recoup its market dominance in former times.
At present Android devices are incorporated only with the customer support element of Knox, with room for the inclusion of the management support tools to provide administrative control of a device's app store. Enterprises continue to adopt the Bring Your Own Device program to reduce costs.
Disclosure: As an Amazon Associate, I earn from qualifying purchases. The commission help keep the rest of my content free, so thank you!