Imagine riding in a car, however cute and simple, without a driver – an autonomous car. Google is starting to test its fleet of self-driving cars this summer in a move to get its driverless car project off the ground in at least two years time.
Google is building a hundred cars to let anyone take a ride in the prototypes that drive themselves through the hustle and bustle of the city. The project has been faring well since its inception and has so far recorded more than 700,000 miles of autonomous driving. Now, the Internet titan wants to bring it to a higher level.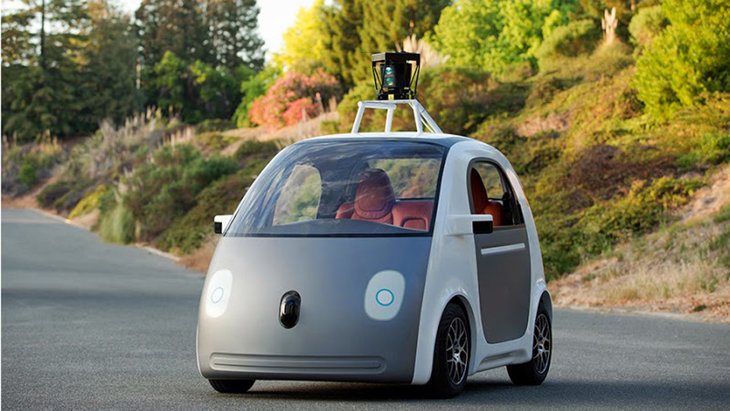 Of course, as with any running vehicle, safety tops the concern of passengers who will ride the prototypes. Fortunately, Google has integrated a software and sensor system that detects nearby objects – up at a distance of 720 feet at most – into the cars. Moreover, its speed limit has been set to 25 miles per hour to minimize the impact of collision, thus reducing the damage of injury.
The self-driving car is also designed to detect road signs, pedestrians, other running or parking vehicles and cyclists all without human intervention. The car's interior is built with two seats strapped with seatbelts for extra safety measure and two buttons – one for starting the car and another one to bring it to a stop. There is also a screen monitor that shows your route and destinations. The routes can be pre-determined to popular destinations like airports or department stores or malls, or can be set while on the way.
The cars are also embedded with software models for a variety of scenarios and events such as stopping at red lights and speeding up at green lights. Google engineers previously fine-tuned the software responsible for the driverless vehicle by navigating the car through the streets of Mountain View, California.
The vehicle is also trained to slow down when approaching a curve, an obstacle, or a running vehicle loaded with cargos.
The progress of the driverless car might appear promising to Google. The company might even achieve 100 percent accuracy for its navigation. But still, the weakest point in the chain is the human user. So there can never be a complete assurance for safety on the road. In fact, some people already expressed worries over the autonomous car. And Google still has a long way to go – regulation, consumer approvals, and other hurdles – before the project finally takes off.
Disclosure: As an Amazon Associate, I earn from qualifying purchases. The commission help keep the rest of my content free, so thank you!