With Britain about to enter into crucial trade talks having officially left the EU on January 31st, there's now a huge focus on the economic performance of the UK and remaining member states.
In general terms, Germany's economy is considered to be the best and most lucrative in the EU, despite a recent contraction and the ongoing risk of recession. This economy is largely driven by Germany's pioneering technology and IT industry, which is the envy of the world and generated an estimated €93.6 billion at the end of 2019.
We'll appraise this market further in the post below, while asking what tech manufacturers across the globe have learned from this.
Why is Germany a Market Leader in Technology?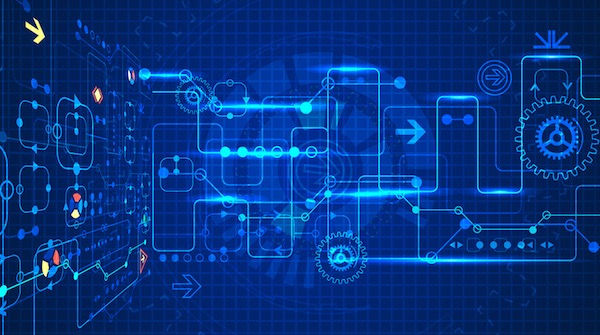 Not only does Germany sit at the heart of innovation in the EU, but it also boasts an incredible legacy in the technology market that dates back centuries.
It's certainly hard to name any country that has contributed as much to science and technology as Germany, with the nation having recorded more Nobel Prize winners in these sectors than anyone else during the 20th century.
In recent times, Germany has benefitted from its role as a key member state within the single bloc, with a huge range of EU-funded projects coordinated by Bavarian companies, universities and research institutes.
Take Flexnet, for example, which is leading the way in the development of new materials, devices and systems that is making Europe a world leader in testing and flexible electronic technology.
The focus on electronics is particularly interesting, with Germany's innate expertise and position at the cutting edge of research enabling the country's tech manufacturers (including automotive firms such as Volkswagen Group and Daimler AG) to constantly seek out new technology and reliable testing measures.
This has created a scenario where Germany has remained competitive against cheaper tech manufacturers in Asia, by leveraging new technology wisely in a bid to create efficient, safe and ultimately affordable products.
What Can the Rest of the World Learn from This?
The issue of safety is particularly interesting here, with Germany a pioneer for so-called non-destructive testing to ensure the compliant and efficient operation of equipment and household electronics.
Mask testing also offers an insight into the depth of testing that German manufacturers engage in, as this is widely used in German production facilities for screening individual components and finished electronic equipment.
This is often incorporated into key tools such as oscilloscopes, which are commonly used to measure and analyse the waveform of electronic signals accurately. These are sold widely through suppliers too, enabling manufacturers across the globe to benefit from advanced and more stringent testing measures.
This is definitely something that tech manufacturers worldwide can benefit from, as is Germany's effective use of new technology and the nation's ability to ensure that this is leveraged as affordably as possible.
This is also driven by entities such as the Fraunhofer network of technical institutes that exist in Germany, which offer a unique and trail-blazing example of how researchers and manufacturers can collaborate closely within the tech space.
By creating similar networks, other countries can achieve higher levels of collaboration and produce more effective tech manufacturing processes across the board.
Disclosure: As an Amazon Associate, I earn from qualifying purchases. The commission help keep the rest of my content free, so thank you!