If you are away from work or home and need to connect to a public Wi-Fi network, how can you be sure that the network is legitimate and that no one can access your personal data? It is nearly impossible to know. However, if you connect to public Wi-Fi with a VPN, you can be sure that your data will be secure. Not even the VPN provider can access your personal information.
Organisations can use VPNs to connect to local networks that are located in different locations around the globe. This allows employees to access its organisation's network resources while working remotely.
VPN solutions for businesses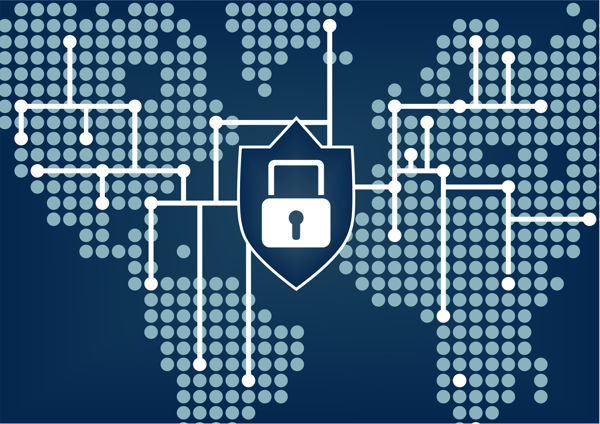 It does not matter whether your business is large or small; it is highly recommended that you acquire a VPN. With a VPN, your business can enhance its online security, which allows employees remote access to corporate data. Overall, a VPN is a very cost-effective solution for your business.
There are several key considerations for a business when it comes to deciding what VPN service to use. Primarily, the added layer of protection to sensitive data is a key benefit of having a VPN solution. Cyberattacks are a significant risk and it is not only major corporations that are at risk but also small businesses.
Robust cybersecurity measures are a pressing concern for companies that offer online products and services. Using a VPN, you can add another layer of protection using a private network that ensures that your internet connection is encrypted and secure.
Reliable and secure connections
At China Telecom (Europe), we have an extensive global network that provides services for people all around the world. Our European-Asia Network consists of more terrestrial and submarine routes than any of our competitors. We can provide assistance to your business, which includes data, voice, cloud, hosting and ICT requirements. This will give you peace of mind knowing that you are in safe hands of industry experts.
We offer you more options than any other carrier if you want to do business with China.
Domestically in China, we are the owner/operator of the largest digital network. This results in lower latency, greater diversity and improved resilience when accessing business applications between Europe and China.
China Telecom (Europe) connects your business to the world's largest single marketplace with a reliable and secure VPN connection.
Disclosure: We might earn commission from qualifying purchases. The commission help keep the rest of my content free, so thank you!