So, you have made backlinks to your blog but they aren't getting indexed. Wondering what the problem is?!
Google simply won't index any backlink you create to promote your blog. Instead, it will only index the ones that are on a high Domain Authority (DA) website. Because high DA URLs are tracked by Google bots on a daily basis.
Now, in order to index those backlinks that you created for your blog, you need to follow are few tips. We have provided the list of tips and the way to implement them properly below.
Check DA & Spam Score of Websites
First of all check the domain authority and the spam score of each website where you have posted a backlink. There are many reasons why Google won't index your website backlinks and one of these is the spam score.
If the website has a high spam score there are chances that it won't get indexed by Google. So, what should you do? Don't worry, first check if the website actually has a high spam score.

You can use the Moz open link explorer tool to check the spam score of each website where you placed a backlink and it is not getting indexed.
Now, if the spam score is high. Then it is better that you disavow the backlinks. Backlinks from domains that are against Google policy can actually hurt your rankings.
Ping your backlinks
Next, you need to ping your backlinks so that Google bots notice them. Here is how to do that.
Small SEO Tools offers a pinging tool that will ping your website to Google. This means that Google bots will visit it to check if the website is worthy enough to get ranked. If it is so, you can actually get an increase in rankings.
Note: Only ping the blog with backlink once. If you ping it more often, Google will consider it as a spam act.
After pinging the website, you can also add more content to the blog with the backlink, or create another backlink to the previous backlink. This will make it more prominent and therefore grant it more rankings.
Create Links to Your Backlinks
Another option to get Google to notice your backlinks is by creating links to those backlinks. Consider these the tier two backlinks.
Your Site < Your Backlink < Your Tier Two Backlink
This way your own ranking will increase further.
You can create these backlinks on a low DA website, or by submitting an infographic, presentation, or by creating a web 2.0 post. More on this below.
Note: You can hire guest posting services to take care of your outreach needs
Create Web 2.0 links to your backlinks
Web 2.0s may be history but they still work wonders in increasing the authority of a website. The web 2.0 links are now used to create Private Blog Networks (PBNs) that increase the rankings in search engines. You can also use them to create a backlink to your existing backlink in order to increase its value and make it more prominent in search engines.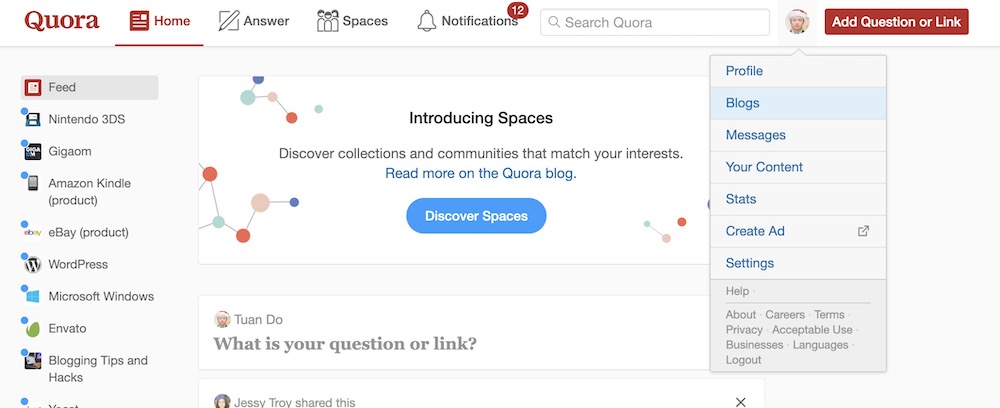 The Blogger Web 2.0 network is usually crawled by Google on a regular basis because it is a property of Google.
Build social signals to your backlinks
Another way to make Google notice your backlink is through social signals. Social signals are usually no-follow but they still have a lot of value. After creating a backlink, promote the URL of that blog on social media. The more signals you generate, the more chances you have that Google will notice it.
However, let's say that one more week has passed and you still haven't seen that backlink in the Google search console. Then, you can again produce more social signals of that blog.
Wait a week or two
Now that you have taken every action you could to promote your backlinks, it is time you wait. It takes around three weeks for websites to get indexed in Google. Before that period most websites are in the Google sandbox.
The schedule of your activities should be like this:
First week: Create backlink and then promote it through social media
Second week: Create more backlinks to that blog. You can also create web 2.0 backlinks
Third week: Wait…
Track Results
Once you are done with all these, track your results. It is better if you keep track of your results from the very start. This will help you make estimated guesses about how much promotion you have to do to make you backlinks get indexed in Google searches.
Once you have the backlinks indexed, you can get a steady stream of traffic back to your website.
FAQs: Getting Backlinks Indexed in Google
1. Should I wait for backlinks to get indexed or should I create more? You shouldn't wait for a single backlink to get indexed. Instead you should create more and more backlinks so that your website can get ranked higher faster.
2. How many backlinks should I create for a blog post? There is no hard and fast rule. You can create from 2 backlinks to 20 backlinks. But keep updating old posts so that they stay on top of the search rankings. You can later repurpose these posts into slides, videos, and infographics to make them more prominent in web searches.
Disclosure: We might earn commission from qualifying purchases. The commission help keep the rest of my content free, so thank you!