GPS is a must-have device on most cars nowadays as it helps locate our position and show directions to places. I'm in a foreign country and GPS is the first thing I bought because I need it to show me the way around. GPS becomes so popular that most high-end cars integrate it into the dashboard.
If you bought your car a few years back, probably you wouldn't see the integrated GPS. However, it is a good thing for me because the integrated GPS is often placed out of your sight and I really don't like to turn my head to the right to see the map. That's the reason why I prefer a portable GPS and Garmin nüvi 50LM was my choice. I used the included suction cup mount to attach this GPS to the windshield, right above the steering wheel.
The suction cup mount worked really well until this winter. The whole part kept falling off after every 20 minutes and I guess it was due to the cold and dry weather. You can add some moisture to keep it a little longer but it never can keep your GPS as firmly as before. Therefore, I had to find another mount for my GPS and the Garmin portable friction mount seems to be the best choice and also the best-selling GPS mount on Amazon.
Check out the video below to see the unboxing video and how it can hold my GPS.
Here are some more pictures of the products: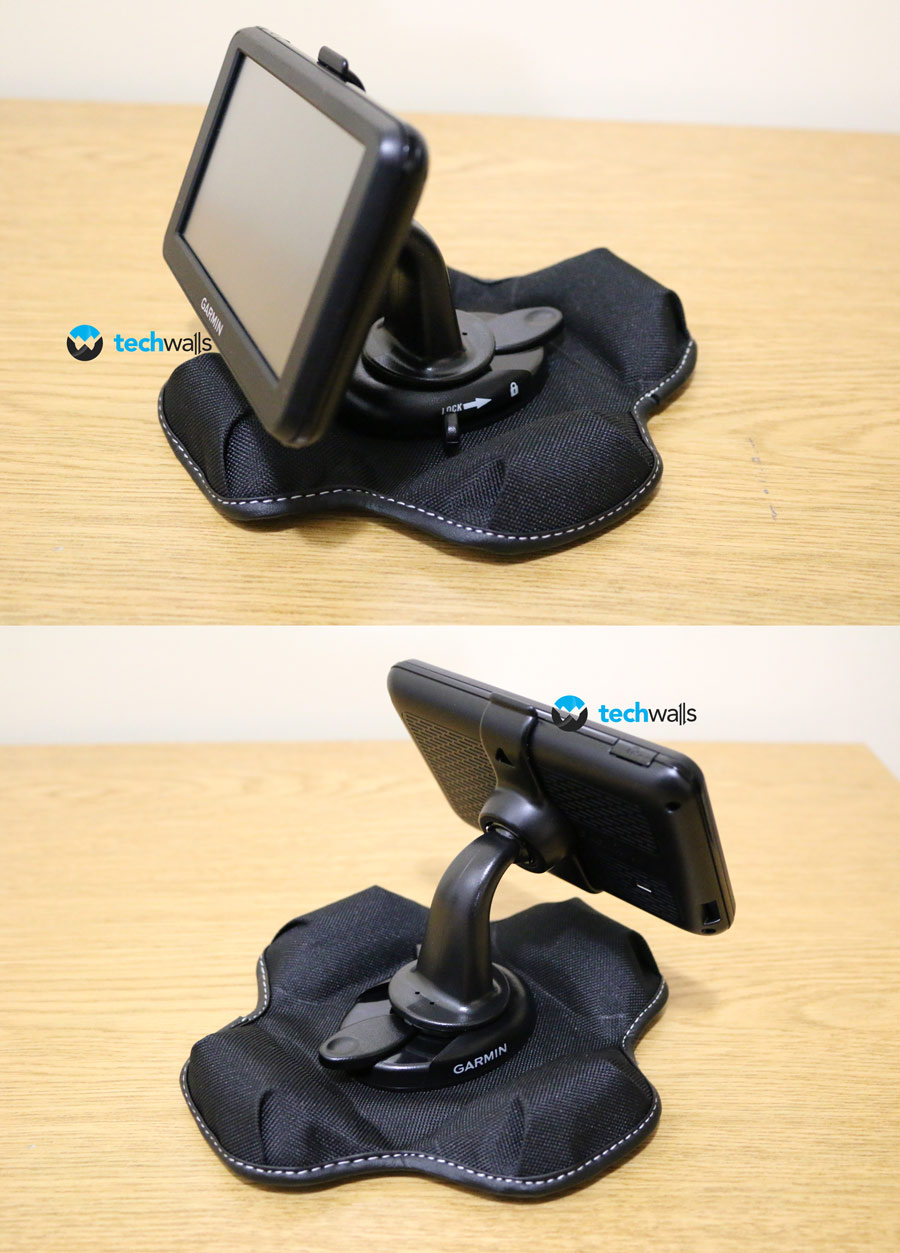 The mount is compatible with most Garmin's GPS models as you can find here. The ball mount can be easily attached to my GPS with its existing cradle, and that's all you need to set up. Then you will just need to place it anywhere on top of the dashboard. I place it above my steering wheel and it doesn't obstruct my vision anymore. I also believe it won't be able to fall off because the base is quite heavy and the rubbery coating on the bottom can keep the whole unit stay firmly.
The Garmin friction mount is priced at just around $18 on Amazon and I recommend this product if you have issues with your suction cup mount.
Disclosure: As an Amazon Associate, I earn from qualifying purchases. The commission help keep the rest of my content free, so thank you!