According to latest rumors, Galaxy Note 3 will have Exynos 5 8 core processor with Mali 450 8 core GPU backed by 3GB of RAM. These specs are considered to be final for the next Galaxy Note 3 smartphone.
Although many claimed that the performance of the Exynos 5 is not upto standards, but it is still an improvement over the former Galaxy Note II.
Since after the release of Samsung Galaxy S4, there have been talks about the launch of the new Galaxy Note 3 with every week a new rumor about the device coming on spot. Exynos 5 was actually supposed to be included in the Samsung Galaxy S4 but due to unavailability and other factors, majority of the Galaxy S4 are shipped with Snapdragon 600. But it all makes sense now. Samsung was actually trying to save the big process for the next iteration of the Galaxy Note Series.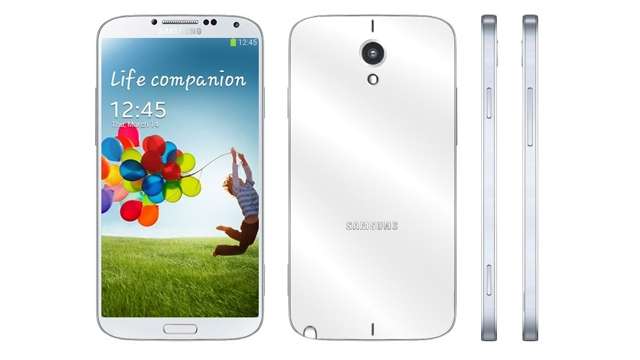 Alongside this powerful processor and a beastly graphics processor, lies the 3GB RAM which is more than enough to play all the latest resource and graphics hungry games on mobile. Even for a device like Samsung Galaxy Note 3 with a huge 5.99 inch 1080p display rumored to have the first ever plastic OLED, the hardware is very much impressive and does look to provide ultimate performance in terms of mobile usage.
Earlier rumors suggested that the Samsung Galaxy Note 3 will have Android 4.2 Jelly Bean but with the Google testing the latest Android 4.3, we might see it for the very first time in the Galaxy Note 3.
There is also one other concern regarding the build quality of Samsung devices. There has been a lot going on at Samsung since the HTC One and Sony Xperia Z has stunned the market with their dashing looks and premium body that feels so elite. Past month, an image showing a prototype for the new level design from Samsung were spotted on the internet but since then, there is no other news on that.
Galaxy Note 3 is expected in August and an official announcement might happen at the IFA in Berlin this year. This was predicted on the fact that the previous Galaxy Note II was also released in Berlin at the same time.
Disclosure: As an Amazon Associate, I earn from qualifying purchases. The commission help keep the rest of my content free, so thank you!