Virtual reality (VR) and augmented reality (AR) technologies have experienced a huge transformation—from science-fiction ideas to science-based realities. In recent years, the adoption of AR and VR technologies has been increasing at unprecedented levels.
In 2018, the global AR and VR market size is estimated to be worth $27 billion. By 2022, the industry is projected to have grown about eight times, to more than $209 billion.
Swizec, who is from the U.S. and has more than 10 years of experience in AR and VR, believes that we are yet to see the full potential of the industry. You can watch and learn how he uses augmented reality to build amazing projects here.
So, should we expect more magic from augmented reality and virtual reality in the coming years? What is the future of these immersive technologies?
History of VR and AR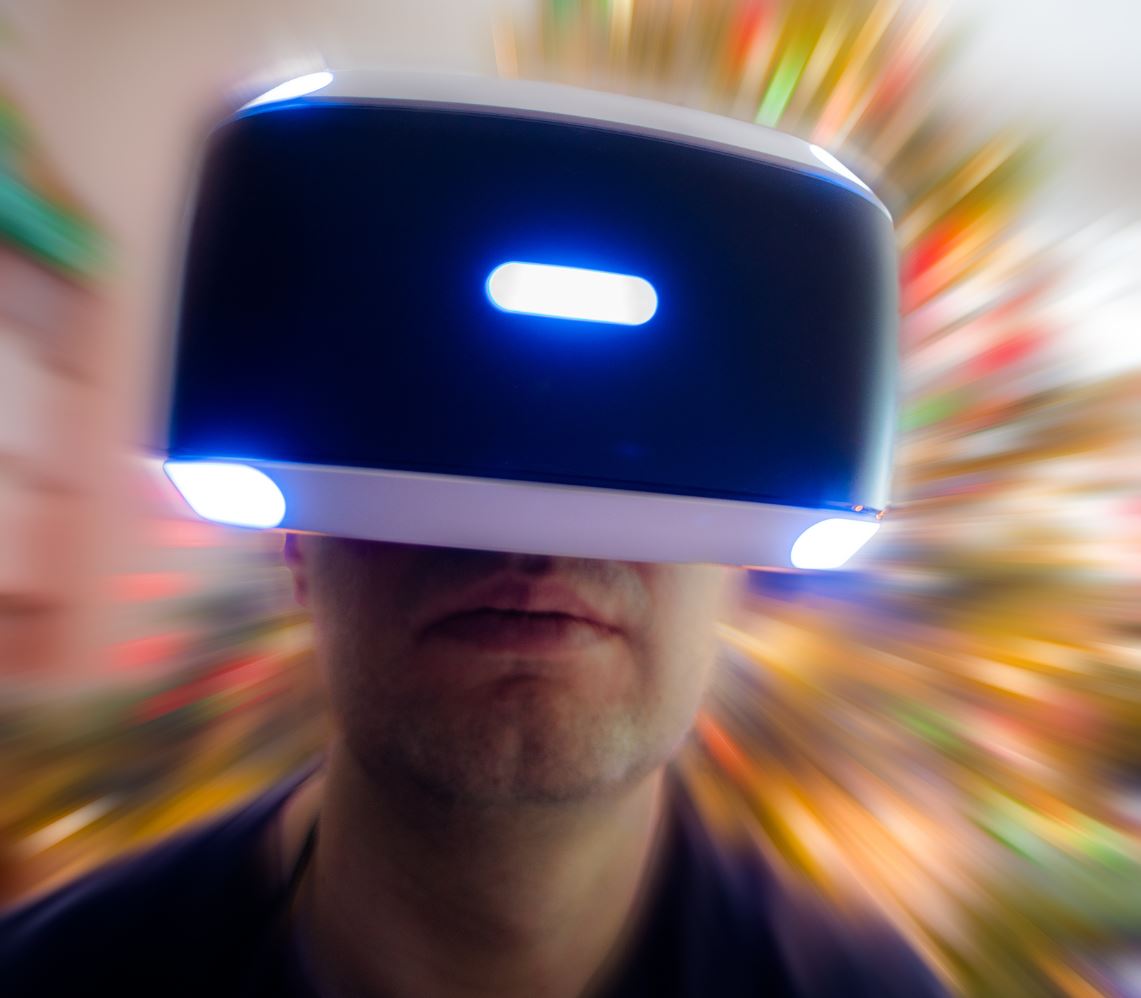 AR technology aims to superimpose information on the real world, providing a sense of an illusion. On the other hand, VR, its close cousin, seeks to create a completely artificial environment.
In 1962, Morton Leonard Heilig pioneered the virtual reality technology by developing "Senorama"—an innovative multi-sensory machine that offered users with an immersive cinematic experience.
A few years later in 1968, a prominent American computer scientist, Ivan Sutherland, created "The Sword of Damocles"—a primitive head-mounted display (HMD) device. The device is regarded to be a notable precursor to both AR and VR technologies.
After the release of the early prototypes of VR and AR technology, several people continued to improve on them. And, presently, these exciting technologies are bringing spectacle to our daily lives and making us have difficult-to-believe experiences.
Without these humble beginnings, the present use cases for AR and VR, such as Amazon Go and other AR-powered e-commerce systems, would not have seen the light of day.
The present situation of VR and AR
Notably, the world was introduced to the capabilities of these technologies when Pokemon Go, a video game that uses the AR technology, gained incredible popularity after its release in 2016.
Currently, companies and even individuals have discovered beneficial ways of using these technologies – beyond the gaming industry. For example, Facebook uses AR to improve the experience of its users and Wayfair has created AR applications to help customers make better purchase decisions.
Presently, smartphones, tablets, consoles, and headsets are the most common ways of providing virtual reality experiences to users. And, in recent years, they have been the most accessible entry-point for the usage of this amazing technology.
With the ready availability of the necessary software tools and sophisticated devices such as the Oculus Rift and 360 cameras, VR is swiftly being adopted in several areas of our lives.
Even though augmented reality technology is not as mature as virtual reality technology, it is also being rapidly implemented in several industries. AR experiences are usually provided using headsets, such as HoloLens, and are giving early signs of their potential to transform consumer industries.
However, as much as AR and VR technologies are advancing fast, more needs to be done before they realize mainstream adoption.
The future of virtual reality and augmented reality
VR and AR show great promise in the future. As these technologies continue to advance, users will experience more personalized, accessible, and well-orchestrated experiences.
For example, some of the current virtual reality devices lack optimal visual quality standards to provide exhilarating experiences. Furthermore, some of the headsets are bulky and expensive, something which greatly hinders mass adoption.
The future devices are likely to give users more wholesome, bondless, and fulfilling experiences—without burdening their pockets.
In the coming years, users are likely to benefit from unconstrained augmented and virtual reality experiences. For example, virtual wearables will be introduced that will allow users experience VR moments without relying on controllers or other handheld devices.
Most of the current VR and AR headsets depend on smartphones to deliver the content. However, in the future, users are likely to be provided with state-of-the-art virtual and augmented reality glasses with LTE (Long-Term Evolution) capabilities that will replace the smartphones.
Furthermore, the virtual reality of the future is headed towards becoming more physically focused. Users will participate physically in the VR environment, advancing concepts that were first introduced with the initial systems such as Senorama.
For example, instead of just sitting down, VR will allow you to enter the pitch and actually play football with the rest of the team. Will this be more impressive?
Therefore, AR and VR will experience a renaissance in the coming years, which could make companies identify new ways of using the technologies to enhance value.
Wrapping up
Most of the above developments have already started to gain momentum and are quickly shaping the future of virtual reality and augmented reality.
Therefore, with the bullish AR and VR trends, it's now the right time to jump into this bandwagon and create applications that can change the way users see things and experience things that are out of this world.
The good news is that LiveEdu.tv has a huge collection of virtual and augmented reality project-based videos that will assist you to take your skills to the next level. You can visit the site and begin your journey of learning these invigorating technologies.
Disclosure: We might earn commission from qualifying purchases. The commission help keep the rest of my content free, so thank you!