An ice maker is a kitchen appliance that you never knew you needed. Most of us can live without it because we often use our refrigerator to make ice or drive to a nearby grocery or convenience store to buy an ice bag. The FREE VILLAGE ice maker is the first one I've ever used and it costs over $100. We're going to find out who should buy the product.
Disclosure: We received the product in exchange for the review. We spent time testing it to make sure this review is honest and unbiased.
Unboxing & Testing
Features & Performance
The FREE VILLAGE ice maker is pretty straightforward to use. You just need to take it out of the box, clean parts and the interior with diluted detergent, warm water and soft cloth. Then, you plug in the machine, fill in the tank with drinking water, and turn it on to start making ice. The products doesn't require any complicated setup, so you can start having fresh ice in just a few minutes.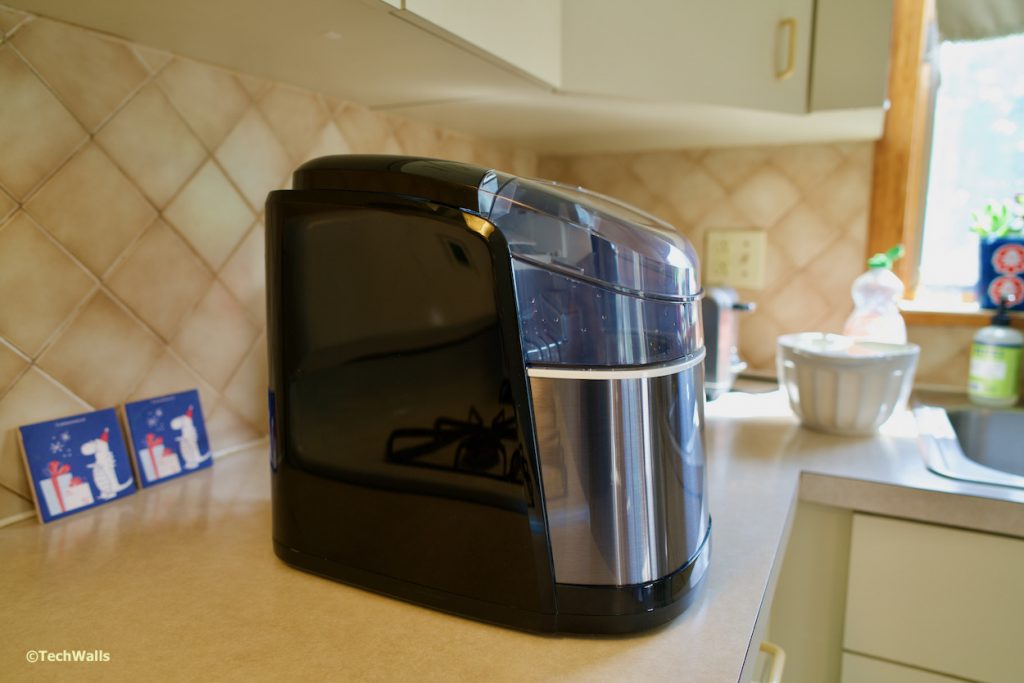 The machine is much faster than the old-fashioned method of making ice. You no longer have to fill water in an ice tray and waits hours for it to freeze. Depending on the cube size you selected, the ice maker can produce 9 ice cubes every 6-8 minutes. It runs continuously and you will see fresh cubes fall to the bucket after each cycle. I love that the product is not too bulky and it always supply enough ice when I need it. This is extremely convenient during hot summer days. According to the manufacturer, it can produce up to 26.5lbs of ice per day.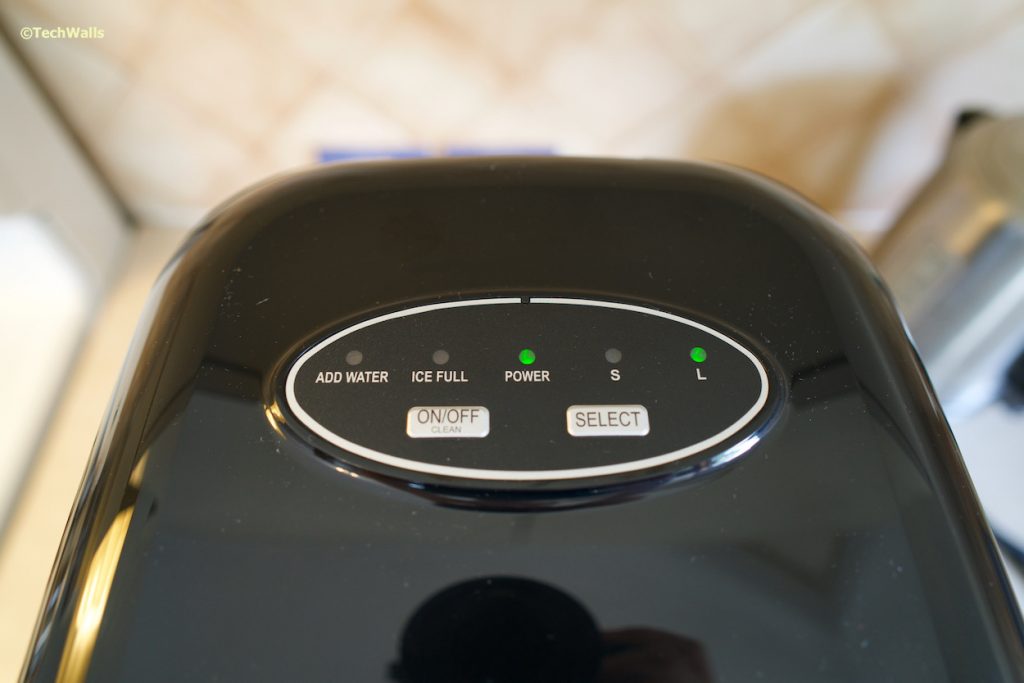 The water reservoir has a capacity of 1.7 liters, that means it can make more than 3 lbs of ice cubes from one fill. This is good enough for a small party as you can plug it in a few hours before the party starts, then the machine will keep making new ice throughout the day.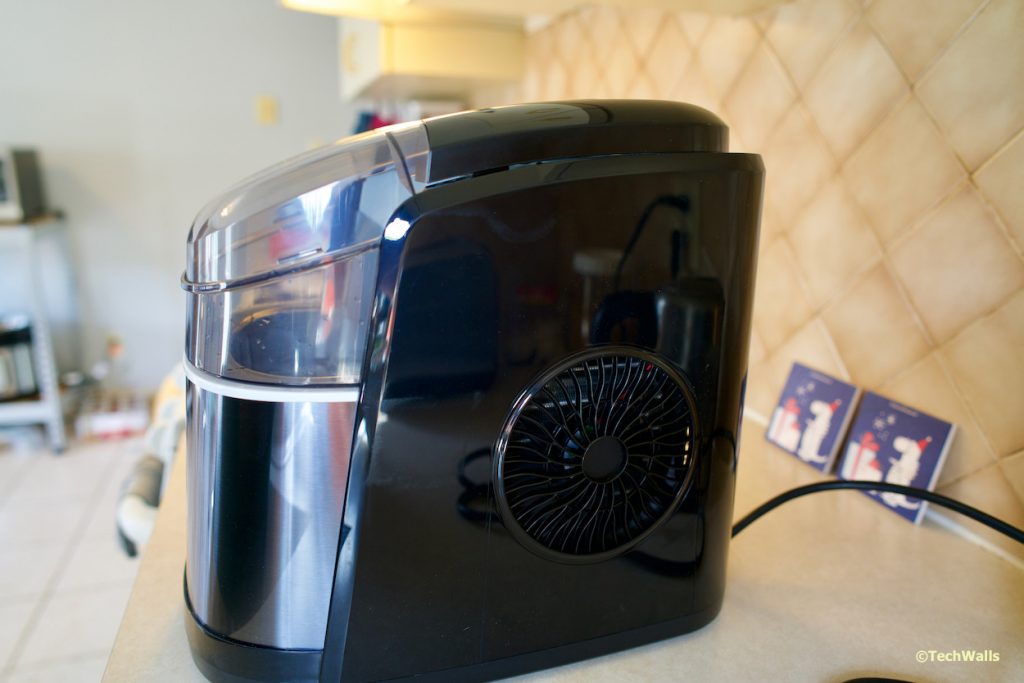 Another benefit of the ice maker is that the ice cubes are much more hygienic. In your freezer, you are probably keeping your ice tray next to raw meat and other grocery items, therefore your ice can be easily contaminated. A dedicated ice maker will guarantee you have much cleaner ice cubes. Moreover, the machine has a self-cleaning function which cleans the interior automatically. This feature is helpful before the first use or after you leave it unused for a long period of time.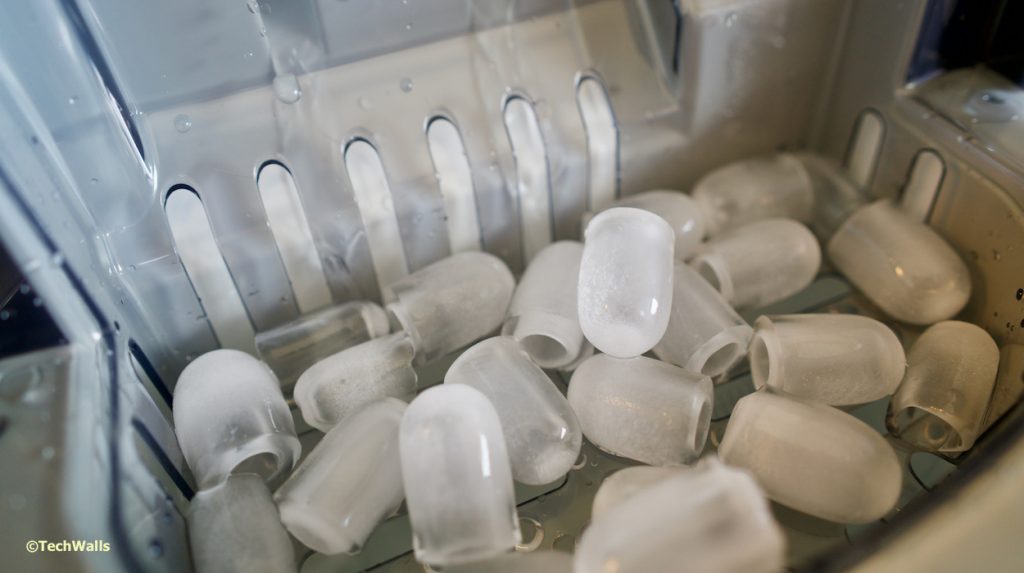 The bullet-shaped ice cubes can be melt quickly at first but as the bucket starts filling up and the water gets cold, they will melt slowlier. Besides, due to the quick formation, the cubes are a little cloudy and might be melt a little faster than your normal clear cubes. However, this is not really a problem if you just want to get your drinks cold.
Overall, an ice maker is a useful kitchen appliance if you need to use ice regularly during the summer. It works great for my family's everyday use as well as for some small parties at my house. It helps create cleaner ice cubes and you don't have to waste money for purchasing ice bags at stores.
Disclosure: We might earn commission from qualifying purchases. The commission help keep the rest of my content free, so thank you!