Using a headphone hanger is an effective way to organize my messy desk. I am using 2 headphones at the moment and putting them on the desktop made them look like junks. They were also at the risk of coffee spills or ink smears, so those high-end headphones could be damaged anytime.
That's the reason why I bought the Sennheiser HH 10 headphone holder. As I've just got an extra pair of headphones from HIFIMAN, I was looking for another one and I decided to go with the FortuneCat Wooden Headphone Stand as it is among the cheapest one.
Unboxing Video
Design & Performance
An important reason that I bought the product is that this is a dual headphone stand. That means it can hold 2 pairs of headphones at the same time. Although I just have one pair on the stand now, it will be more helpful in the future because I won't need to buy another stand for a new pair of headphones.
The product comes in 3 wooden pieces but it is so easy to assemble. You just need to screw them together using the included allen wrench, just like I did in the video above. And here we have the stand.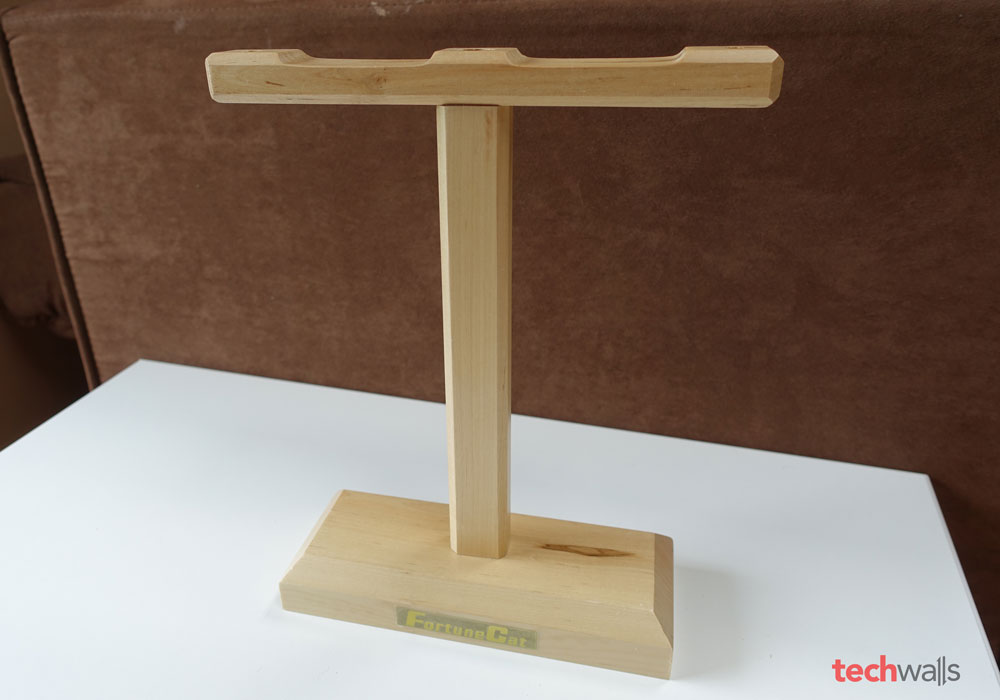 Make sure to screw those pieces tightly enough, so it won't move during your use and you won't crack the wood at the same time. I didn't have any problem but many people damaged their products.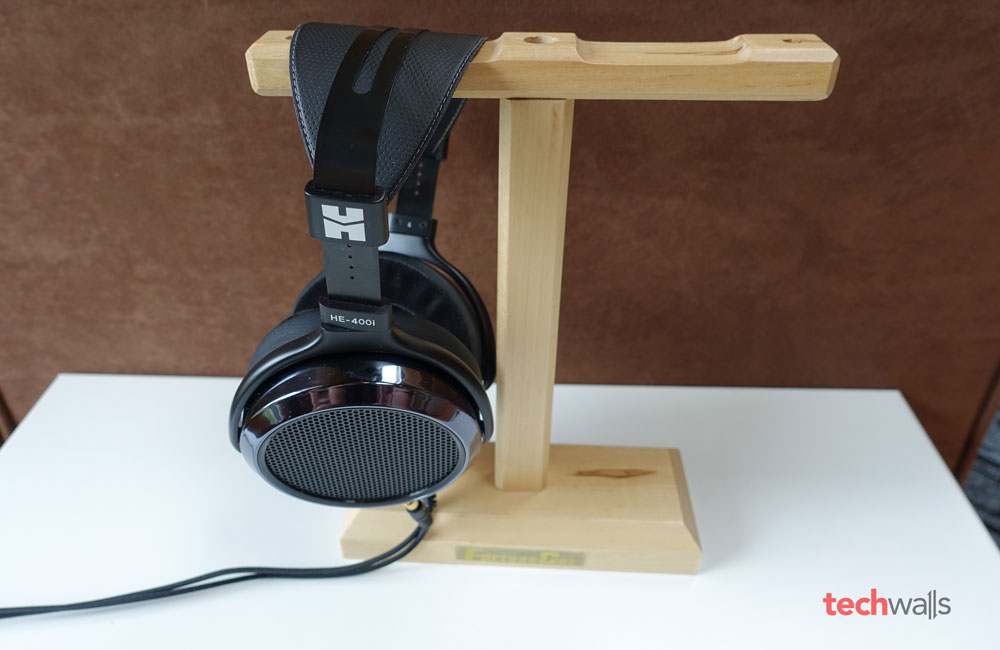 The wooden surfaces look nice and I love its sturdy design. I use only one side of the stand but it's never dropped and the headphones wouldn't slip of the top piece.
The only problem is that the stand is a little short for my headphones, it doesn't give much clearance from the base. Therefore, the cables touch the base all the time and I often had to shorten the headband to fit the stand better. It is a little inconvenient if you have a big can like me.
Conclusion
The FortuneCat Wooden Dual Headphone Stand is available on Amazon for less than $20. This is a very cheap stand and it looks like a high-quality product, so I absolutely recommend it, especially if you have mid-sized headphones.
Disclosure: As an Amazon Associate, I earn from qualifying purchases. The commission help keep the rest of my content free, so thank you!