When Samsung's Galaxy Fold first entered the market, it was immediately dubbed a new tech marvel. But once applause had waned and the device was got into the hands of first users, everyone's admiration was replaced by outrage.
In many cases, the foldable screen turned out to become unusable in just a couple of days and get shattered. After this massive influx of complaints from customers, Samsung decided to pull the model from the stands and put it on hold.
Yet, the Galaxy Fold fiasco never obscures the brilliance of a folding smartphone concept. At some time, we all want our phone to be smaller and fit in our pocket. Another day, we wish it was bigger and therefore better to watch our favorite movie. Folding phones were about to satisfy our longings without encouraging us to buy multiple devices.
Reasons Why Folding Phones are so Fascinating
"The bigger the better" — this seems to be a motto of a current arms race in the smartphone industry. Each manufacturer strives to make their screens larger, increase its resolution, and adopt the bezel-less design. But there is the obvious limit: we still can't expand the area of a human hand. This fact makes the idea of giant phones quite absurd.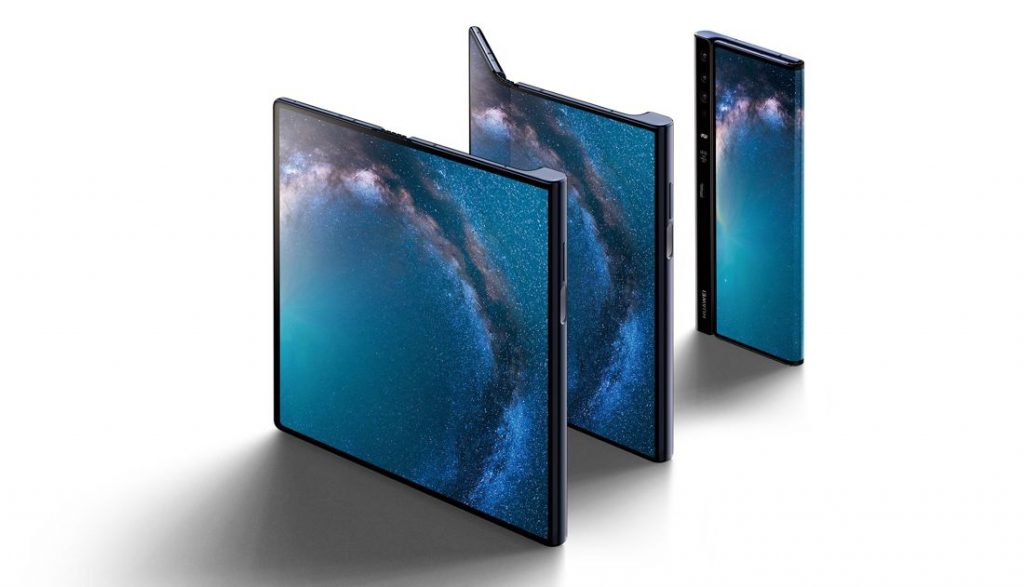 Enthusiasts found a way to bypass this limit by inventing a foldable screen. Thus, you get a tablet-like device that fits in your pocket at the same time. Sounds amazing, but how is this possible?
The technology behind the folding phone is a flexible OLED display. Unlike LCD screens, OLED (Organic Light Emitting Diode) doesn't require glass protection to show the picture. Each pixel provides its own illumination, so it doesn't need an LED backlight to be displayed. That's why you can use any material for the OLED screen production including thin, flexible plastic.
Being beyond common size limits, those phones bring more opportunities for both remote work and entertainment. As for work, you have more space for writing, image and document editing, internet research, and plenty of other activities that can be done on your mobile device. On some models such as Samsung Galaxy Fold you can use several apps at a time and take your multitasking ability to an entirely new level.
As for entertainment, we've already said that movies, TV shows, Youtube, and other video stuff will be much more pleasant to watch on the screen of that kind.
Folding phones was also about to revolutionize mobile gaming. Despite having 6-inch smartphones that barely fit in our hands, the mobile gaming experience is still not as smooth as on PC or consoles.
Games tailored to smartphones like Subway Surfers, Plague Inc., or Fallout Shelter work pretty well and are out of the question. We refer to remakes of the PC titles whose gameplay wasn't initially meant for mobile at all. It will be hard to find a person who will say that playing PUBG mobile is way more satisfying than playing its desktop precursor.
Another truism here is that 6 inches are often not enough. Buttons, controls, and other stuff become unbearably small, so you hit wrong all the time.
This happens to me while I play Don't Starve on my 6.5-inch iPhone 7 Plus and can't kill a mob or gather resources properly. It's a big pity here, as the game belongs to a roguelike genre. The same obviously happens to casino players who miss placing the right inside bets in roulette due to the minuscule table layout of a mobile web version. A big pity again, as you place the bet you haven't had in mind. What a disgrace to see your intended bet winning after a misclick!
And besides, folding smartphones often come with more powerful CPUs packed inside them. Galaxy Fold features Snapdragon 855 and 12 GB RAM, while the upcoming Huawei Mate X will use Kirin 980, the world's first 7nm process CPU.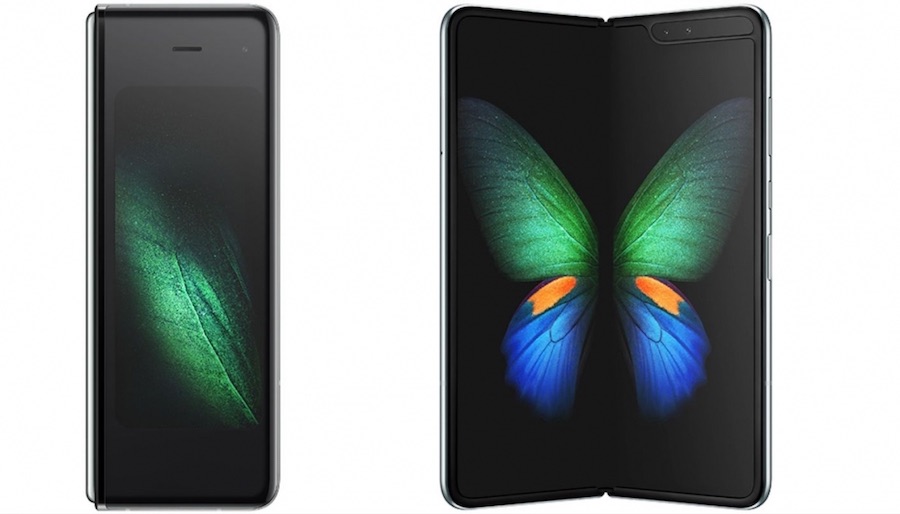 While most benefits come from the phone's bigger screen, there are some more. As we now have a thicker device, more room emerge for fitting in a better camera, more powerful battery, etc. You'll find 2 dual batteries in Galaxy Fold and six cameras, which is still an unbelievable number in 2019.
And The Drawbacks That Nullify the Advantages, at Least for Now
The most painful spot for the average customer is their price. We used to that iPhones are the most expensive mobile phones on the market, but the game has changed. iPhone with the richest configuration — iPhone XS Max 256GB — costs $1,449, while the starting price for the relaunched Galaxy Fold is $1,980, new Motorola RAZR — $1,500, and Huawei Mate X that supports 5G technology — previously unimaginable $2600.
The other drawback is lack of folding screen support from major app developers. It's not that easy to adjust mobile apps to the new technology and will obviously take some time. On the current stage, not only the full potential of foldable screens won't be uncovered, but the app's performance will be deteriorated by bugs and lags.
And the worst thing about such phones is that they start creasing in the middle after dozens of foldings. The issue was initially raised about Galaxy Fold, but this applies to Huawei Mate X as well. After a few folds, the screen looks weird even in a demo.
The Future of Mobile Tech or the Lamest Artifice Ever?
Buying a foldable phone today is a bad idea, unless you're a smartphone geek who collects any weird creation that shows up on the market. With current materials, the device will break up after 200,000 folds, and that's official data from Samsung. In practice, it will crease much earlier. When exactly it happens is based purely on luck.
If you recall an earlier generation of "folding" phones, or so-called clamshells like an old version of Motorola RAZR, they've proven to be less reliable than solid bricks such as Nokia 3310 or so. Everything that has hinges, sliders, bends, and other external details is naturally more vulnerable to damage than things with no moving parts. This means that foldable phones will not be an option for a long-term purchase until better technology arrives. Albeit we can't call any foldable smartphone "the lamest artifice ever". That's a nice try to bring something spectacular to the industry with stagnating innovation. Noone is impressed by triple cameras and 4K screens in 2019 and the consumer is hungry for novelty. The concept of a whole new design has got the job done.
Disclosure: We might earn commission from qualifying purchases. The commission help keep the rest of my content free, so thank you!