I've tested many air purifiers on TechWalls but all of them are quite bulky and you can't carry them around with you. The FitAir is among the lightest and smallest air purifiers on the market. Let's check it out.
The FitAir comes in two parts which are the control module and the cleaning module. The control module houses the battery while the cleaning module holds a small round HEPA filter and a fan. Inside the box, you can also find a spare HEPA filter and a micro USB cable.
Out of the box, the 2 modules are attached to a wearable dock. You can wear the FitAir on your arm or tie it to your stroller, backpack, or car seat. Besides, you can remove and attach the 2 modules directly together to use the FitAir in stand-alone mode. In this mode, make sure to face the cleaning module up so that it could suck the air in. The fan in the cleaning module is quite powerful, you can adjust the fan speed with a short press on the power button. I prefer using it in the low speed because the noise is quite low then.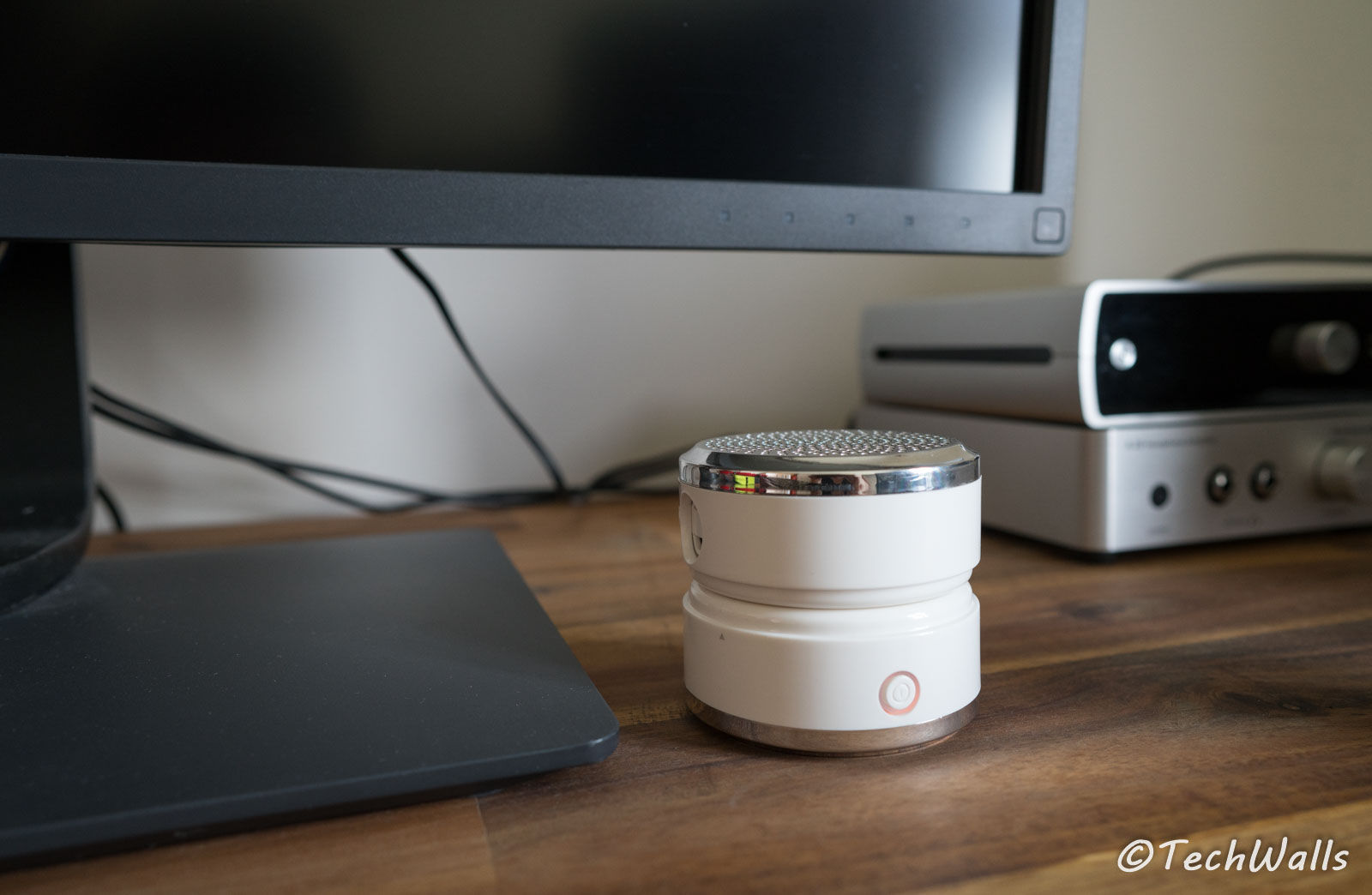 Moreover, you can place a cotton pad moistened with essential oil on the bottom of the cleaning module, then you can use this air purifier as an essential oil diffuser. Another interesting feature is that you can get the FitAir mask which includes a mask and a silicone tube to connect to the FitAir purifier. This combination will help you breathe in cleaner air; It is very helpful when you live in polluted cities like Beijing.
The FitAir also has a companion app which will show you the current air condition at your place, as well as keep track of the HEPA filter's life and battery life.
The FitAir can be recharged via the micro USB port and a full charge could last up to 6 hours. The filter life varies from 1-2 months to 3-4 months, depending on the air condition at your place. It can be replaced easily and when you run out of filters, you can buy 5 pieces for just $29.99.
According to the manufacturer, the FitAir can clean an area of around 25 square feet. It is ideal when you need to purify the air that surrounds you in your car or cubicle. In those cases, you also don't have to worry about battery life since it can be plugged in and work continuously.
It is very difficult to justify the full price of around $100 because it is even more expensive than some larger dedicated air purifiers. I only recommend the product when it goes on sale.
Disclosure: We might earn commission from qualifying purchases. The commission help keep the rest of my content free, so thank you!