This is a sponsored post written by me on behalf of BSA | The Software Alliance . All opinions are 100% mine.
Piracy has been a recurring and arguably one of the biggest challenges software companies had to contend with every day.
Software piracy in particular can be perpetrated by individual users and enterprise clients. While it can be a hard task to pursue individual violators of copyright laws, there are ways to bring businesses that pirate software products to task.
An online reporting tool developed by Business Software Alliance has been of great help for those looking for an avenue to be a responsible user and report unlicensed software use done by business users.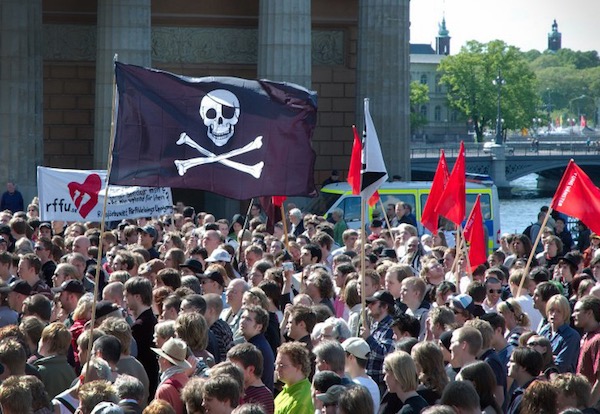 Concerned citizens can report the name and address of the business involved in software piracy, as well as the kind of software being pirated. The report should also include how the piracy has been discovered.
The portal is easy to navigate. Upon visiting the website, www.nopiracy.org, I was led to three options for identifying the type of violators I would wish to report, namely a business that has installed a software product beyond the number of licenses the company has purchased, a third-party that resells unlicensed software and an individual that does the illegal distribution of unlicensed software copies.
There are fields that you must fill out to provide specifics in addition to company name and address, so that BSA's team has sufficient details to kick off investigation on the software piracy report that is being submitted before taking any disciplinary actions.
Along the steps for filing the report, you will be required to explain why you think the software in question is not licensed.
It's also easy to keep tabs with the status of your report, as the BSA reporting portal provides a quick access to its live chat support team. However, the investigation team might spend months on examining your piracy report to validate thoroughly the pieces of evidence found that should warrant legal actions.
While the process of submitting your piracy report requires also your email address, BSA guarantees users that their information will be kept confidential. Your identity as the owner of the report will be safe as well from public view, so BSA is aware of your right to privacy and security.
BSA also provides incentives to those who would submit valid software piracy reports. As a matter of fact, the organization has so far awarded more than $99,000 in cash rewards in 2015.
BSA, as a trade organization, represents large software vendors like Adobe and Microsoft.
As users of the many products from these software companies, it is our collective responsibility at the very least to help keep these products safe from piracy. Left unchecked, software piracy would eventually lead to the downfall of these products, lack of support for existing systems that we use as professionals, and ultimately the cessation of support for those products. In the long run, it would result in a tragic demise of software products upon which most modern businesses depend for operation.
There are also security reasons why we should never patronize pirated software. Chances are, after you install an unlicensed software in your system, hackers could find a loophole through which to penetrate your computer. Why would you trade lower software costs when your security?
Disclosure: As an Amazon Associate, I earn from qualifying purchases. The commission help keep the rest of my content free, so thank you!