The sizzling annual shopping season encompassing Thanksgiving, Black Friday, and Cyber Monday is coming. This is your chance to enhance both your health and workspace. From November 1st to 30th, FEZiBO wants to express its gratitude to its loyal customer base worldwide with spectacular Black Friday offers.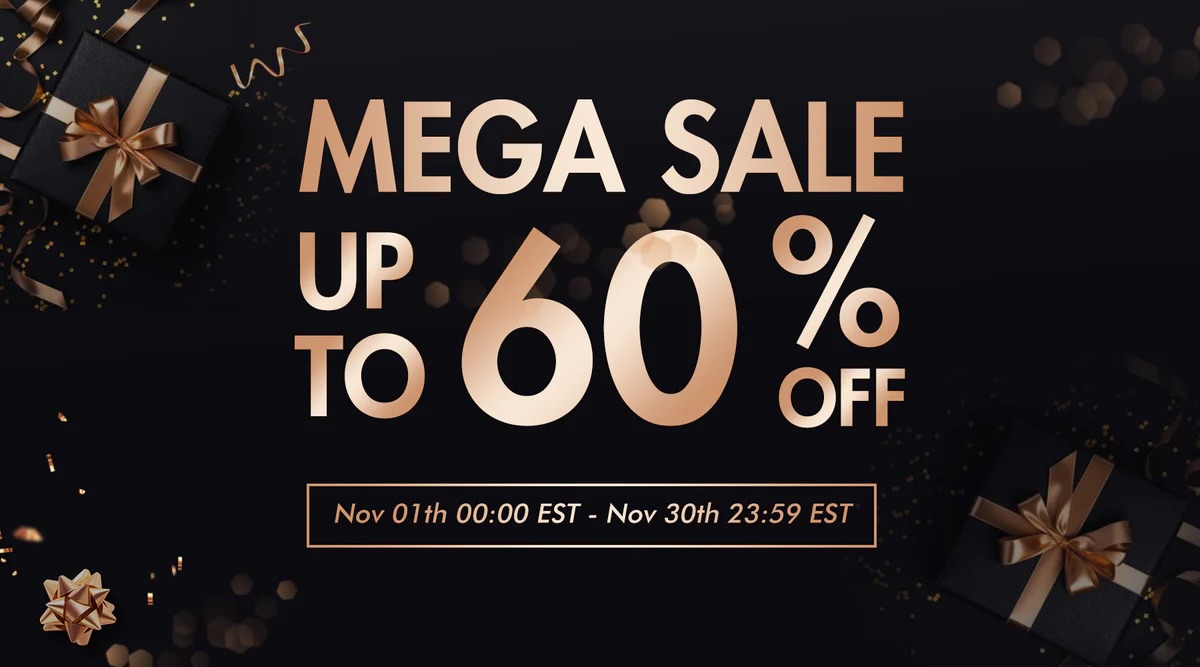 Benefits of Height-Adjustable Desks
Most office jobs entail long hours of sitting, which is linked to health risks like obesity, cardiovascular diseases, and metabolic issues. Standing desks provide an alternative to sitting constantly, reducing overall sedentary time. The result is better circulation, decreased risk of blood clot formation, and muscle engagement, all contributing to overall health.
Transitioning to standing can often shake off feelings of fatigue, ushering in heightened alertness. The better blood flow from standing can oxygenate the brain more efficiently, bolstering cognitive functions. This enhanced concentration can catalyze increased productivity, making standing desks invaluable for professional settings.
Wednesday Windfall: Win a Desk Each Time!
FEZiBO is giving away free desks, and your chances are promising! Every November Wednesday, drop by FEZiBO's Black Friday section for your chance at a free standing desk.
How to Participate:
A. Enroll in FEZiBO's subscription.
B. On every November Wednesday (8th, 15th, 22nd, 29th) at 5 pm EST, two special offer desks will appear in the "Wednesday Windfall" segment. The initial ten to check out receive their desk gratis, while subsequent buyers enjoy a discount.
C. Limit: One desk per participant.
D. Every subsequent Thursday before midnight EST, we'll disclose the order IDs of the winners on our BFCM and Instagram, followed by processing full refunds (taxes excluded).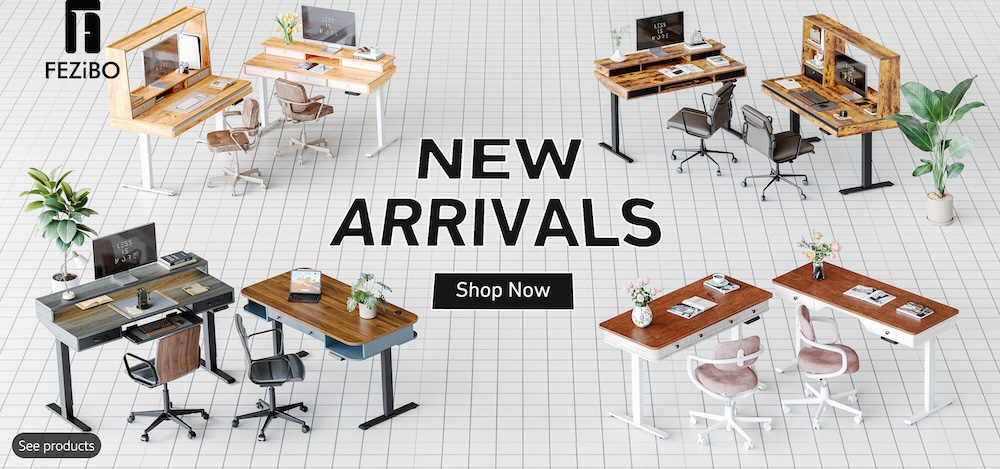 Twice the Treat: Instant Sale & $100 Discount
Every November Wednesday, three of our bestsellers are put on a flash sale. For the cherry on top, apply the code "BF100" to shave off an extra $100!
Better Together: Bundle & Save (Up to 20%)
Experience ergonomics at its best by pairing a standing desk with a FEZiBO chair/cabinet. Save 15% on the secondary item, and from Nov 24-27, enjoy 20% off!
Note: Bundled orders are all or nothing—no partial refunds allowed.
The More, The Merrier (Save up to 12%)
Planning a full office makeover? Redeem a 10% discount on single orders above $999 using "BF999", and 12% on those over $1,999 with "BF1999"!
Stay Informed, Stay Rewarded (Up to 8% Off)
Subscribing to FEZiBO's newsletter between November 1 and 30 earns you a 5% site-wide discount. Even sweeter, this discount grows to 8% from Nov. 24 to 27!
Engage & Earn: Instagram Desk Giveaway
The Black Friday bonanza extends to Instagram! Follow them for a blend of creativity, camaraderie, and a shot at a free standing desk.
As the Black Friday clock ticks, contemplate whether it's time for a workspace revamp. This is the golden hour to treat yourself or find the perfect gift for a loved one. Visit the official website for more details.
Disclosure: We might earn commission from qualifying purchases. The commission help keep the rest of my content free, so thank you!