In today's world, with the increase in technologies and advances, the risk factors increase proportionally. The people who are most affected and worried about this are parents, because their priority is to keep their child out of danger at any cost and they will take all measures to make sure they accomplish their duty.
It is nearly impossible to keep our children in front of our eyes 24×7 or every minute of the day, because at the end of the day, they do have to keep up with the world, but this cannot let parents risk their security, so in order to overcome this problem, the latest technology giants "Wondershare" have created an app that will solve all the worries of a parent.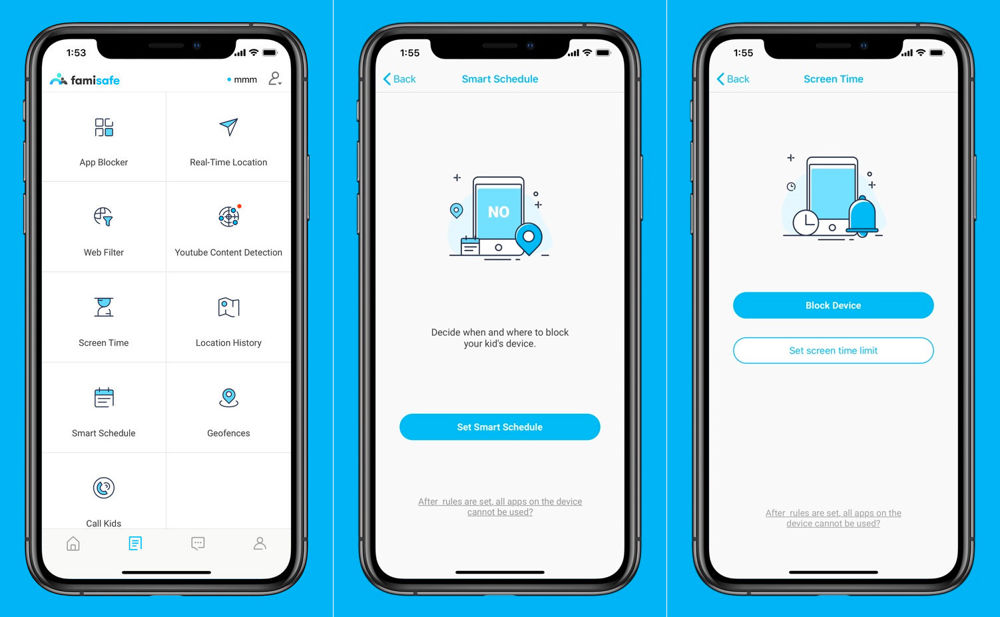 The app is called FamiSafe and it is an app that is not only reliable but very smart with excellent key features that help in tracking all the activities of children, an app that is all in one and makes sure it deliver all the features that worry the mind of a parent, from being very far away in terms of location to an excess use of an app, all are monitored on the tap of your fingers.
Feasibility
This app comes in with extremely smart features and accessibilities that include quick installation on the target phone and remote access through own phone.
Some amazing features of this app are:
Real-time location tracking and geo-fencing
It comprises of an excellent feature to keep an eye on the child's whereabouts, that is geo-fencing and location tracking, by this feature parents can not only know the live location but can also check history of their locations as well, to know where they have been wandering. While the purpose of geo-fencing is that parents can set a radius of up to 1000m and parents receive an alert when the child steps out of the determined radius, this helps in making sure the child is in the reachable zone and not wandering far away or is in any danger in that matter,
Monitoring screen usage
Other features include monitoring screen usage, checking web content and browser history and monitor app usage as well. With many pros the only con yet is that it does not have the feature to track calls and text messages of the device, other than that it gives a complete hold and management of the child's devices with a wide range of compatibility with a number of devices in both apple and android devices.
User-friendly
This can easily be accessed and managed by parent's phone. The app has easy installation process and is easily available on Google play store for android and App store for Apple devices, which makes it a reliable and any malware free app and does not require any additional processes such as rooting a device which is usually a requirement for tracking or monitoring apps in general
This app comes with cost effective subscription packages that can be availed as per the customers' feasibility, there are currently 3 subscriptions that can be availed by the user, a plus point is that the developers give a free trial for a good 3 days that gives access for about 90% of its features so customers' can use and understand its features, along with that it also has a discount coupon which will provide its customers with a flat 20% off, the coupon code is SENFS0FF.
Disclosure: We might earn commission from qualifying purchases. The commission help keep the rest of my content free, so thank you!