I've used a lot of electric toothbrushes from different brands but since I started using Fairywill toothbrushes over a year ago, all members in my family have sticked with their products and might not make a switch anytime soon. Recently, they sent me the Fairywill 507 (D7) electric toothbrush for review and it is the same one my wife has been using for half a year. Now, let's find out why we love the product.
Unboxing Video
5 Reasons I Love Fairywill Electric Toothbrush
1. Unbeatable Price
At the moment writing this review, you can buy the Fairywill toothbrush for just over $20 on Amazon, however, if you use the promo code EXLI6IB2 during checkout, the price could drop further to $17.45. Inside the box, there is the toothbrush with a pre-installed brush head, 3 more brush heads, and a USB charging cable. This is an amazingly low price as compared to products from Philips Sonicare or Oral-B.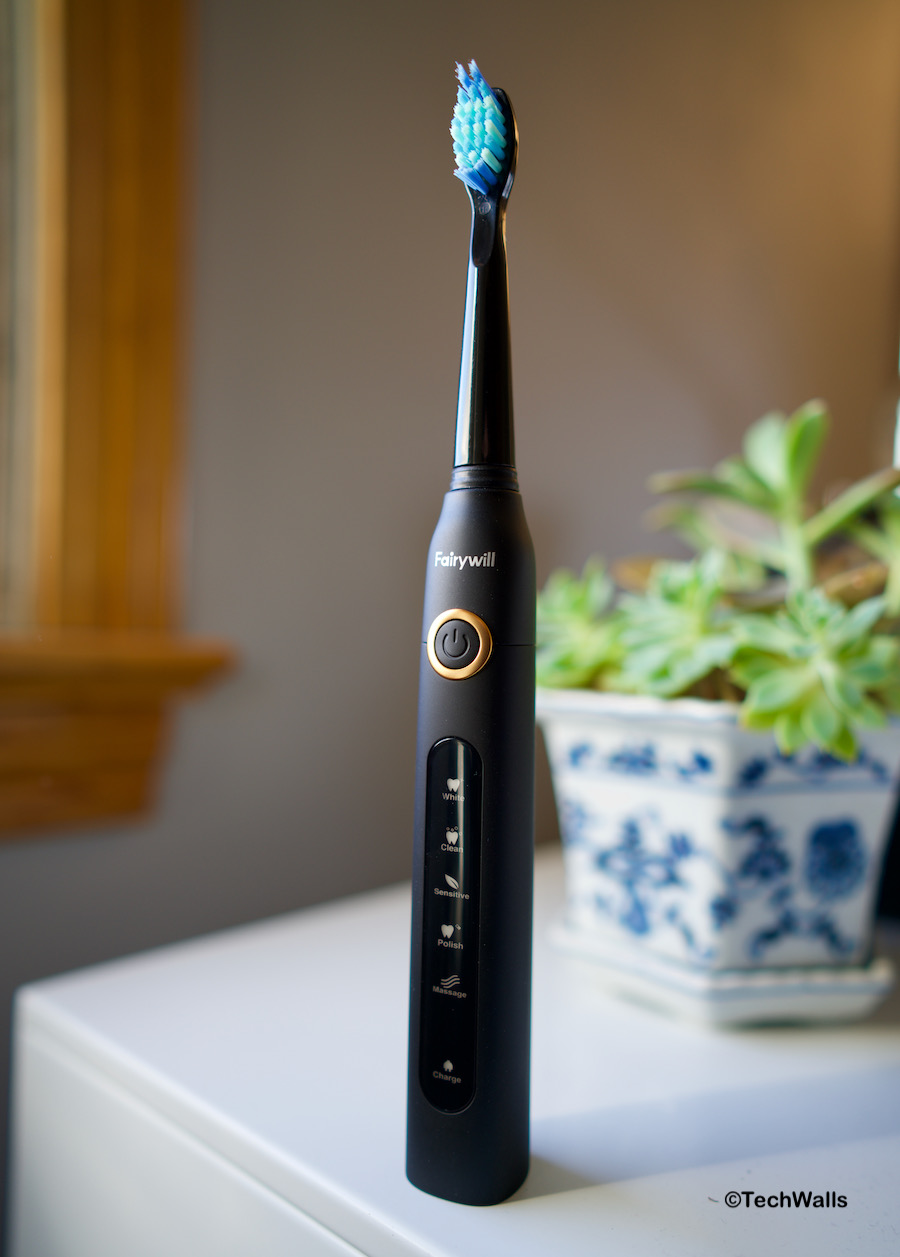 2. Cheap replacement heads
My biggest concern when purchasing an electric toothbrush is the cost of replacement heads. A Dupont nylon brush head can last about 3 months; That means when you buy the product with 3 extra heads, you can easily use it for over a year. After a year, you can buy extra heads for less than $3 each ($2.75 each at this time). Again, this is probably the most affordable replacement head on the market. This is a huge saving for me because I used to pay from $4 to $9 for brush heads from other brands.
3. Useful Features
The Fairywill features the convenient smart 2-minute timer and 5 cleaning modes (white, clean, sensitive, polish, massage) for different conditions of teeth and gum. The timer is quite useful to remind me to brush my teeth long enough. The good brushing habit would help remove food and plaque, and therefore, avoid gum disease and tooth decay.
4. Long battery life
I've always had battery anxiety with electric products as I'm worried that their batteries could be drained out completely during usage. Fortunately, that's not the case with this toothbrush. I am not counting exactly but it could last somewhere between 3-4 weeks on a full charge. I brush my teeth twice per day, so I think the battery life is amazing. A full charge takes around 4 hours. There is a red light notification when the battery is low and I can still use it for a couple more times before it is off.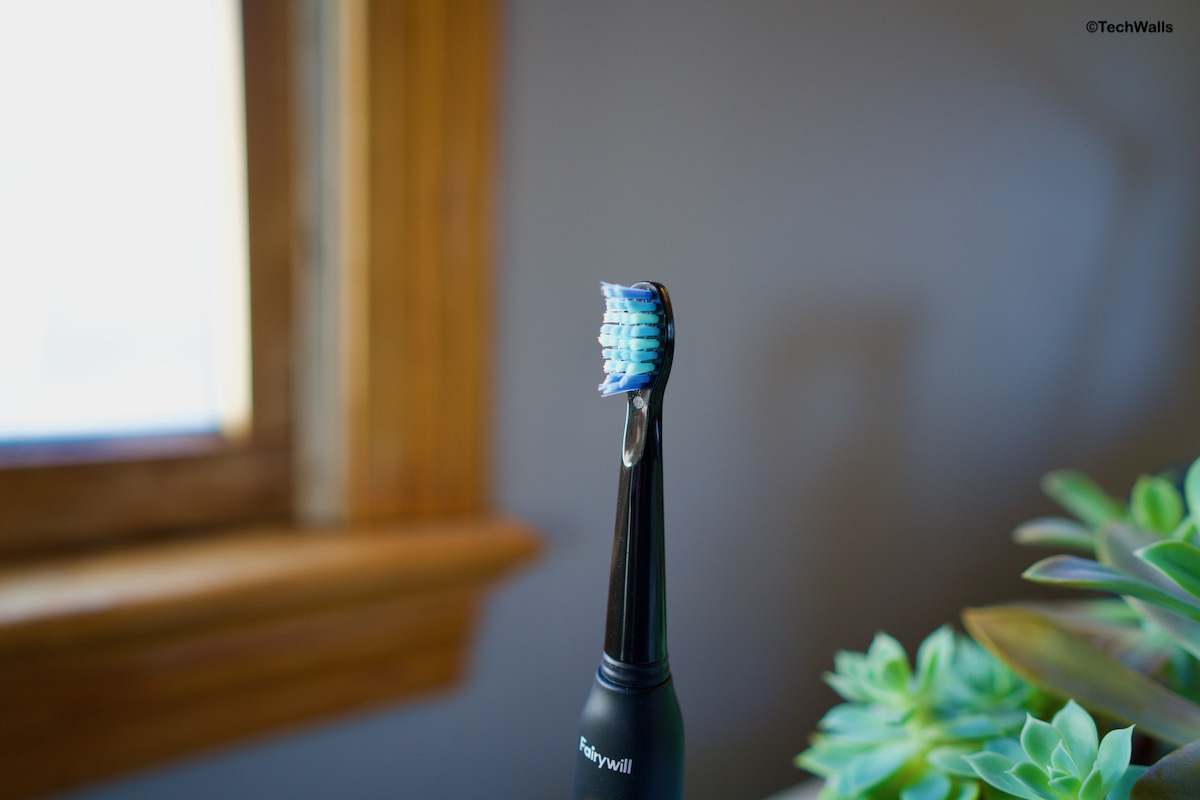 5. Great Build Quality
The Fairywill doesn't look like a budget product at all. In fact, I'm very impressed with its design and build quality. It features a plastic exterior and IPX7 waterproof body. I've run water to clean the toothbrush everyday including the bottom with charging port, still it hasn't got any problem and looks like day 1. This seems to be a very durable product and the fact that my own Fairywill toothbrush is already more than 1 year old proves it.
Disclosure: As an Amazon Associate, I earn from qualifying purchases. The commission help keep the rest of my content free, so thank you!