Some common injuries that happen in the workplace are preventable. For instance, in cases of falls resulting from slippery floors, a warning sign can get people to be more careful. Others vary, depending on the type of industry the company is involved in.
The health and safety of employees is a responsibility of the organization's management. This can be done with the help of good health and safety management software. The risks are identified and adequately handled to minimize illnesses and injuries that can happen in the course of operations.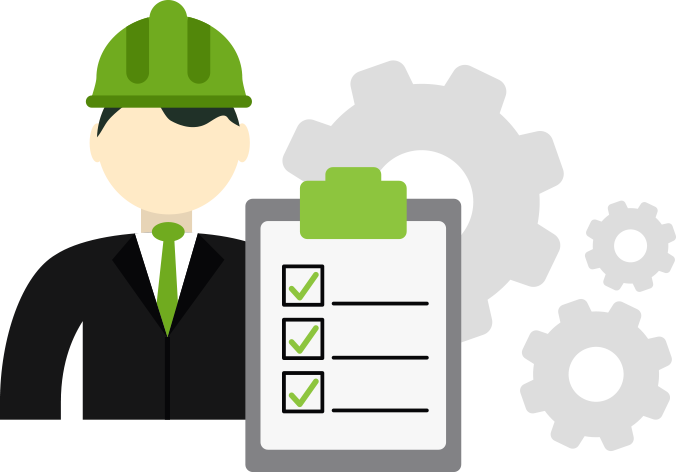 Elements of an Effective Health and Safety Management System
A safety plan is necessary. This is a strategic plan of action that spells out how potential risks should be controlled and if possible, eradicated.
Safety behavior, expectations, and measures should be documented in form of policies, procedures, and processes. This also involves keeping reports and records of any incidents involving health and safety. They should be in line with the state's workplace safety and health law.
Whether its new employees or visitors, everyone who enters the company's premises should receive proper training on the rules of the site such as keeping a helmet on at all times. It should include details on the risks involved and the expected code of conduct.
The fact is that not everyone is going to adhere to the rules set, even when they are for their own safety. For this reason, there is a need to have constant supervision.
Besides supervision, continuous monitoring is an essential part of health and safety management. It is important in ensuring that the safety system is working. The frequency depends on the risks involved.
The workers need to stay informed about what has been done to guarantee their safety. This means regularly reporting to them on new risks found and measures that have been taken to curb them.
More information on adequately managing health and safety in your company can be found here.
Why You Need Excellent Health and Safety Management
There are many benefits that can be reaped from having excellent health and safety measures at work, ranging from high productivity to employee loyalty.
No one wants to work in a place where their safety is not guaranteed. A place where accidents happen often results in a high rate of staff turnover.
Protecting your employees from threats and injuries keeps them loyal and committed to the company. The rate of absenteeism from work-related injuries also reduces.
With reduced cases of accidents and injuries, the company gets to save a lot in terms of insurance money and legal costs.
When safety is guaranteed in the workplace, working becomes easier and the employees can focus on their assigned tasks. The assurance that the management cares about their safety heightens their morale, making them more productive and of course, this leads to higher profits.
A safe working environment builds the company's reputation with clients and associates. It's an indication of social responsibility. This, in turn, increases sales and customer loyalty.
As management, it is vital to comply with health and safety measures. Adopt a system that works and keeps your workers safe, comfortable, and productive.
Disclosure: We might earn commission from qualifying purchases. The commission help keep the rest of my content free, so thank you!