Facebook and other media platforms received widespread criticism in the wake of the Paris terror attacks because of the supposed selective humanity that they have shown during the inhumane violence.
Facebook, in particular, immediately rolled out the social network's Safety Check feature to users in France to help them apprise their friends and family of their condition amid the coordinated series of attacks in Paris over the weekend.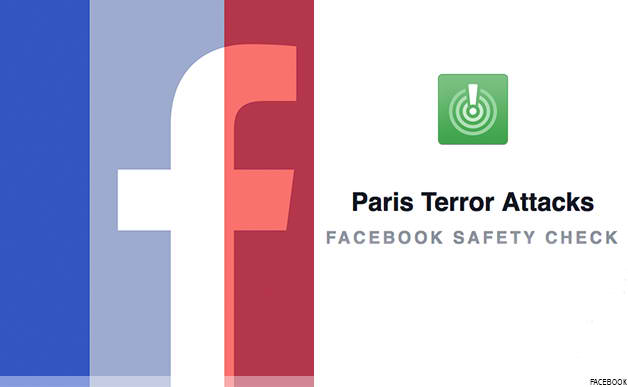 People in Paris were able to stay online during the violent attacks that left dozens dead. During the barbaric event, Facebook users were able to update their status as safe. Facebook Safety Check is designed not only for man made disasters, but also for natural calamities.
If you were in France over the weekend during which the deadly attacks took place at various pubs, you most probably have seen the prompt message asking you to mark yourself as safe when you logged in to your Facebook account.
But Mark Zuckerberg faced criticism from netizens who lamented that the feature was intended for Parisians only, not minding the other victims of other catastrophic events across the world such as the terror attacks in Lebanon that also left scores of people dead or the ongoing civil war in Syria that displaced hundreds of thousands of families and killed scores of innocent.
To this, Facebook quipped that the website's longstanding policy was to activate the Safety Check feature only in the event of a natural disaster. It was only right after the Paris attacks that the policy was revised to also include man-made disasters going forward, Facebook's Zuckerberg's said.
First developed in 2011, Facebook Safety Check was conceptualized following the earthquake and tsunami in Japan in 2011. The feature works by checking your location based on where you are using the Internet. It also uses the Nearby Friends feature to determine where you last logged in to the site.
When the feature is activated, users are asked to click on "I'm safe" option and a notification will be displayed on the news feed of friends. Facebook has vowed to activate this feature in any emergency in the future.
A lot of netizens also lamented over what they describe as Facebook's selective humanity, in which users over the weekend were asked to change their profile photos with the French flag filter in order to show solidarity with the French. Facebook basically ignored the other attacks in Beirut where more than 40 were killed by a suicide bomber, some Facebook and Twitter users said.
Disclosure: We might earn commission from qualifying purchases. The commission help keep the rest of my content free, so thank you!