Facebook is reportedly working on its long plan to monetize the company's Messenger app through the introduction of ads to the popular instant messaging service.
The social networking giant is said to be eyeing the first half of 2016 as the target date for the launch of the ads, according to a document that leaked to the tech news community and was furnished by Facebook itself for the prospective advertisers.
Will the ad scheme work just as typically? According to the leaked document, advertisers will have the opportunity to send ads to targeted consumers in the form of an instant message. These consumers must have directly established communications with the business in question through a Messenger chat before the advertiser can connect with the targeted user.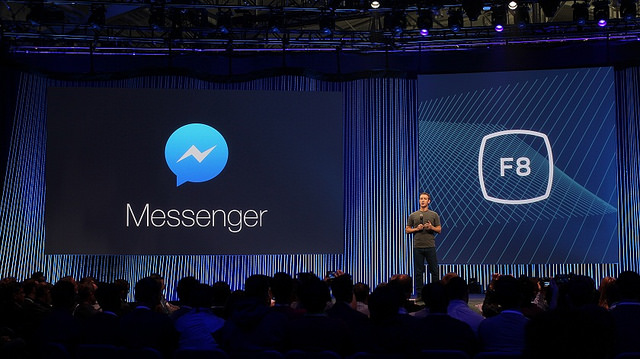 As a matter of fact, Facebook plans to roll out a dedicated link for users to begin a chat conversation with a business they desire to buy products and services from.
The plan to put ads on Messenger began to come to light last year when Sheryl Sandberg, the Menlo Park-based company's chief operating officer, said in a media interview that Facebook had kicked off the testing phase for the Messenger ads.
Messenger ads will represent a big surge in Facebook's revenue stream, considering the messaging app's huge user base of over 800 million people from across the world. But any sudden addition of ads to an online service is a tricky path, one that could make or break an Internet business.
An ad could potentially have a negative impact on an online business if it begins to intrude into the experience of users. In the case of Messenger, ads could painfully slash its user base, driving consumers to go looking for other chat apps available in abundance in various app stores if the ads grow to be a cause for irritation.
How will Messenger target ads to users? The ads will be tailored according to a conversation between the user and the business concerned. Businesses will also have to urge consumers to keep in touch with them via Messenger in order to initiate the targeting of ads to the customer.
The ability to send a message to a business with a Facebook Page was first enabled in 2011, and it was only since 2014 when Facebook users had the opportunity to easily message businesses via Messenger. The user base has since grown exponentially, making Messenger one of the most profitable instant messaging apps in the tech world. However, Facebook did not bother to monetize the service until now.
The move to put ads on Messenger will mark one of Facebook's largest monetization effort.
Disclosure: As an Amazon Associate, I earn from qualifying purchases. The commission help keep the rest of my content free, so thank you!