Launching ads in any format on Facebook, the popular networking site, represents a huge challenge for Mark Zuckerberg and company. For one, it could make or break the business that heavily relies on ads to keep going.
That is why Facebook introduced a new service for advertisers designed with a revolutionary mindset in order to avoid the known pitfalls when displaying ads on the Web. Called Canvas, the advertising platform helps online marketers reach their intended audience without causing those users to dislike their ads and Facebook as well.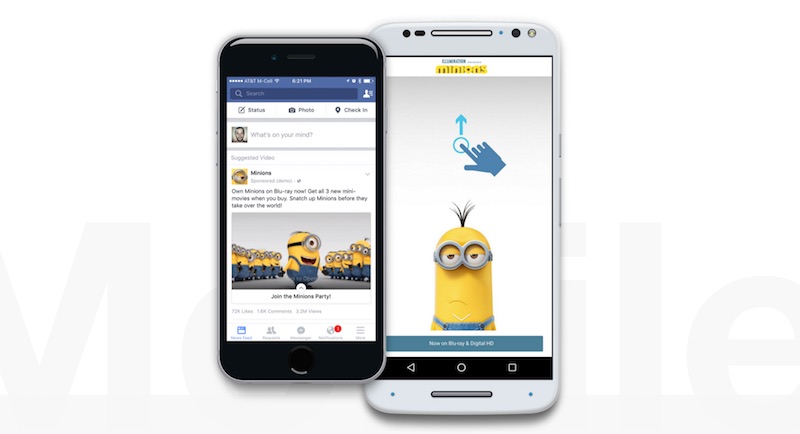 Canvas actually works to connect an ad displayed on Facebook's News Feed and launch a full-screen media content inside Facebook when a user clicks on that ad. This way, users do not have to leave Facebook and go to another Web page in order to view an ad, further deepening their mobile experience.
The perennial dilemma with mobile websites is the increasing amount of load time as they exponentially grow in number. As a user who does not want to spend too much of a while on load times, you will surely detest this method in the long run. It is a common concept that when a content is rich in media, the load time will be much longer than the others. With Canvas, Facebook has incorporated ad endpoints into its mobile app so that users view only a pre-loaded ad that can load in just a matter of a second or so.
Prior to Canvas, low-power sites are put at a disadvantage because they are forced to limit the richness of their media in ads to minimize the length of load times. With Canvas, Facebook ads can now display animations, carousels, videos, and other rich media on ads without compromising the performance of low-power mobile sites.
In addition to its core mobile app, Facebook also sees the possibility of launching Canvas on Instagram as not too far. Making ads through Canvas is made easy, marketers need no code, but only to upload images, animations, GIFs, and videos in order to begin displaying an ad.
Canvas also comes with no additional charge for businesses who want to try the new service. What they have been paying for the traditional Facebook ad will remain as is in Canvas, but with enhanced opportunities to reach out to consumers.
In the long run, the goal is to make consumers appreciate ads instead of hating them with the richness of experience brought by Canvas.
Disclosure: As an Amazon Associate, I earn from qualifying purchases. The commission help keep the rest of my content free, so thank you!