Soon – maybe in a few months time – Facebook's Internet drone is going to take flight.
The social networking giant has announced a milestone of its project meant to beam Internet from the sky. According to Facebook, the unmanned aerial system will be having an increased capability to spread Internet signal from above to the ground.
Called Aquila, the drone has been in its development phase for a little more than a year, with a team in Britain building the solar-powered vehicle with very light composite materials. Initially, the Internet drone will fly over the skylines of the United States, with plans for expanding its scope across other territories outside of the US.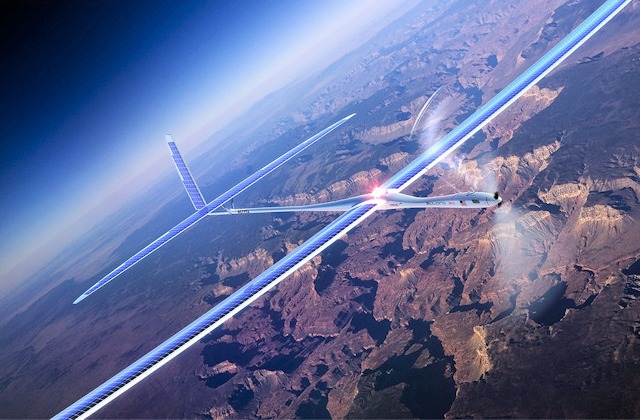 The aerial vehicle is just one of the many projects Facebook is undertaking as part of efforts to widen the use of Internet across the world.
From its primary focus on social media, Facebook now wants to conquer the business of extending Internet connectivity to the far reaches of the world, or those places where Internet access is next to impossible. According to statistics, there are four billion people who remain unfamiliar to the Internet, a gap that Facebook is trying to fill.
Part of the plan is to forge partnerships with multiple carriers in order to provide access to Facebook to billions of users without charge. We know it as the Internet.org, a free services that offers access not only to Facebook but also other Internet services such as Amazon, Wikipedia, AccuWeather, and other crucial services. Those who will have access to these services are the people living in distances from locations where cell towers and fiber optic lines are available.
But beyond telecommunications companies, Facebook also wants to invite other industries into the project such as plane builders and various governments worldwide to get the plan off the ground, and probably soaring at that.
Along the process, Facebook plans to lift off not only one Internet drone, but hundreds of them in order to accommodate almost all parts of the world. It is indeed an ambitious plan, but it is now a step closer to reality.
These aerial vehicles will be lifted by helium balloons into the skies so that they fly above the routes of commercial airliners. They will beam Internet signals from the satellites that float even higher than where they are located.
As these drones  are designed to linger in the skies for three months at least, Facebook now faces the challenge of keeping their power supply intact during the period.
Disclosure: We might earn commission from qualifying purchases. The commission help keep the rest of my content free, so thank you!