Facebook is looking to the herd to push the war against cyber threats forward. The social networking giant has launched a repository dubbed ThreatExchange, where partners including Pinterest, Tumblr, Twitter, Dropbox, bit.ly, and Yahoo can share data about malware threats. And it's easy to tell the network is serious this time about combating threats, given the rising landscape of malicious activities targeting Internet companies.
If you happen to visit the ThreatExchange site, you will see on the home page an invitation to join the cause. The website incorporates application programming interfaces for searching threat data and sharing the same so that companies who will join the initiative in the coming weeks or months will be able to contribute their own threat intelligence.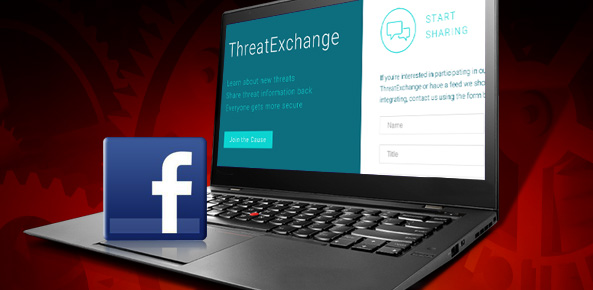 In a virtual environment where threat is fast growing in scope and complexity, not even a single, large organization can handle the attacks. We have seen even the most unlikely companies fall victim to cyber attacks. So Facebook's move to draw support from its peers in the industry is a big step toward raising the level of fight against the bad actors.
There's even a brewing perception in the past couple of months that Facebook has become increasingly less secure due to the number of spammy posts that hijack several accounts of its users. Not only Facebook, but also the rest in the social media sphere. So the ThreatExchange network was given birth in response to those security issues.
Some of the data that the partners will be required to share include the nature of malware in question, source domains, and IP addresses involved. Facebook will compile these types of data and lead the charge in countering the threats through a proactive approach to cybersecurity.
At the core of the platform is Facebook Graph, the company's search engine for finding connections and viewing previous posts. Facebook will use the social search engine to figure the hackers' connections and how they perform their malicious activities on the social networking site.
ThreatExchange features a group discussion page that lets participating companies consider the severity of various threats and come up with a coordinated strategy to address the problems through communication and sharing of data.
But then again there's the privacy concern that what companies might be sharing already constitutes personal information of users. Facebook assures that companies can define the group with which they are sharing information in order to protect the privacy of stakeholders.
Disclosure: We might earn commission from qualifying purchases. The commission help keep the rest of my content free, so thank you!