By now, almost everyone may have already taken a glimpse of Android's latest version, how it has improved from the previous iteration and the future that it hold for the more than a billion users out there waiting in line to download the update.
But before you jump into the actual Marshmallow experience, let's take a look at the core features embedded in Android 6.0.
But before we proceed, you need to also know that the initial release of Android 6.0 Marshmallow is meant for Nexus or Android One users as of now, with plans to expand the rollout to other devices soon.
Nonetheless, this must not prevent us from getting to know the nifty features slapped into Android's latest version.
Perhaps the most important feature because it involves the security aspect of the device, the fingerprint sensors offer a quicker and more secure way of unlocking your Android device. It's only one of the many conjectures in the past, now Google has finally brought it to Android.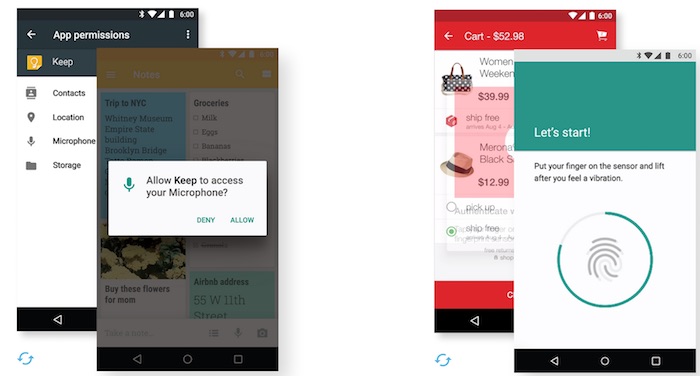 The addition of the fingerprint scanning feature also spares original equipment manufacturers the hassle of making their own code because Marshmallow totes a dedicated code for fingerprint scanners. OEMs only need to integrate biometric security into the smartphone.
There is also a promise of improved battery life for longer mobile experience. With the help of Doze – a special feature that combines hardware and software sensors to determine when the smartphone turns idle – Marshmallow will automatically disable updates coming to apps and other processes in the background. But it would not affect your notifications in real time for messages and email so you can still be updated of your text messages and social media accounts, among others.
Marshmallow also maximizes Google's cloud service Google Drive with the full back-up support for your data and settings. So when you start using Android devices running Marshmallow, you no longer have to worry about moving from one device to another to complete your pending tasks. You can also recover your data and settings easily once you purchase a new device and switch to it full time.
Missing from the previous version of Android is the ability to extract information from Google Now from anywhere while you are glued to your Android screen. Drawing Google Now is made more easy with the in-app information of Marshmallow. This feature has long been making the rounds in the Internet, called the Google Now On Tap.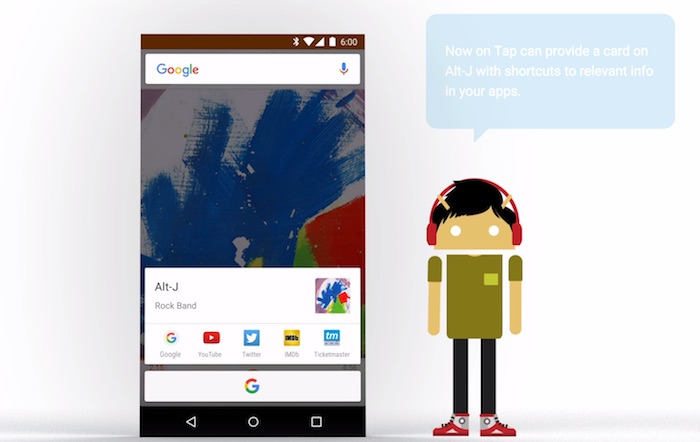 You, too, can explore other nifty features coming along with Marshmallow.
Disclosure: As an Amazon Associate, I earn from qualifying purchases. The commission help keep the rest of my content free, so thank you!