Whenever we buy or receive a new smartphone, we treat it with so much care. We've seen people who'd buy a case and a screen protector the moment they unbox their phones and even with this protective casing, they'll be super careful where they put it down. Some people even use two hands to get their precious new phone out of their pockets, at first. However, as time goes by, we sort of subconsciously realize that our phones aren't even that fragile and then we become pretty casual with how we use them.
This isn't to say that people immediately become very irresponsible with how they handle their devices all of a sudden; it's actually just a matter of time till the natural human clumsiness kicks in and sometimes that can leave to an oops moment – and a broken phone. The most common reason why people fix their phones is because the glass on the screen is cracked. Usually, there's a glass protector that breaks first and then we get lazy about getting a new one, and the meantime is when the real damage can happen.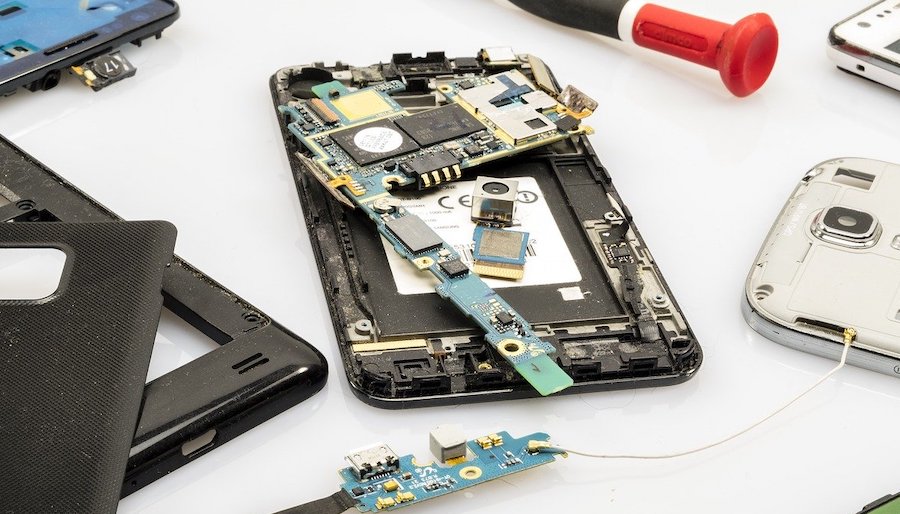 Basically, if the glass on your phone screen is cracked, then there's a good chance that you were given a sign or two from the universe that you should probably be a little more careful with how you use your phone. Even if you didn't see the signs in time, it's all good – you can get your phone fixed up like it's brand new again. If you're one of those folks who don't really care how your phone looks as long as it still works, then you might just ignore the broken glass which is a bad idea. Little shards of glass can penetrate your skin as you use a broken screen.
Whether it's broken glass or any other issue that you're having with your phone, you'll want to be very careful about a few things before you send it to get it fixed. On this page, we're going to highlight a few of these things which might come across as really obvious to some, but we've so many folks make these mistakes because they're distressed and not thinking straight at the time (considering how much flagship devices cost these days, it's no surprise either.) Here are a few things you should take care of before you send your beloved phone for a fix.
Find a Certified Repair Lab
Since almost everyone has a smartphone in their pocket these days, there's a surplus of repair labs that can fix your smartphone for you. While that sounds like great news, we urge you to be careful with who you send your device to. While most of these labs know what they're doing, they might not be certified. This means that they haven't any responsibility to keep their reputation in the clear. They might charge you extra, keep your phone for longer or use fake parts to save costs on their end.
Remove The SIM Card
This is pretty elementary since you will need your SIM card to stay in contact with people in your life, even when your primary smartphone device is undergoing repairs. However, if the repair job is only going to take an hour or so, you might think to yourself that it's okay to leave your SIM card in the phone – IT'S NOT. Always take your SIM card out of your device, if the device isn't going to be in your hands for any duration. You are responsible for what that SIM card might be used for.
Disable The Locks
For good reason and measure, we all make sure that our phones are safely locked when we aren't using them. This prevents your friends from pranking you by changing your wallpaper to weird pictures, and it also keeps your information safe if your phone is in the wrong hands. However, when you send your phone for repairs, the technician responsible for fixing your phone might need access to it to test out a few things. Since you won't be around if they decide to keep your phone for an extended period of time, you should just disable any locks you have on your phone. Everything should work out well, if you do this and follow the next, most crucial, step.
Backup Your Data And Reset Your Phone
Regardless of what it is you do or who you are, you have compromising data on your phone. You have messages, pictures and a whole lot of other information that's for your eyes only. Make sure to make a complete backup of all this data and factory reset it before you send it for phone repairs. You can use apps that will help you put all of that data back to where it belongs after the job is done.
Disclosure: We might earn commission from qualifying purchases. The commission help keep the rest of my content free, so thank you!