Many features in operating systems are hidden by default, to avoid clutter. The Windows 7 right-click menu is no different. By default it displays only a few of the available context menu options, (when you right click a folder or a file). In order to avoid context menu clutter, some less important options are hidden and can only be accessed by using together the Shift (key) and right-click mouse button. These extra features include access to the Downloads, links, favorites and My Documents directories, as well as other system paths such as the C Drive Always Full Context is a free software that enables these hidden features. This provides you with a complete Windows right-click context menu, without the requirement of using the Shift key.
Since Always Full Context is a portable software, therefore, it requires no installation and can be easily launched by executing the EXE file. Launching the EXE file will automatically enable the hidden context menu features when you right-click a file or folder. The below screenshot demonstrates the extra options that this software unlocks. As you can see, the extra default Windows directories of Contacts, Downloads, Favorites, Links, My Documents, My Music, My Pictures, My Pictures, My Videos, Saved Games and Searches has been added to the Windows "Send To" menu.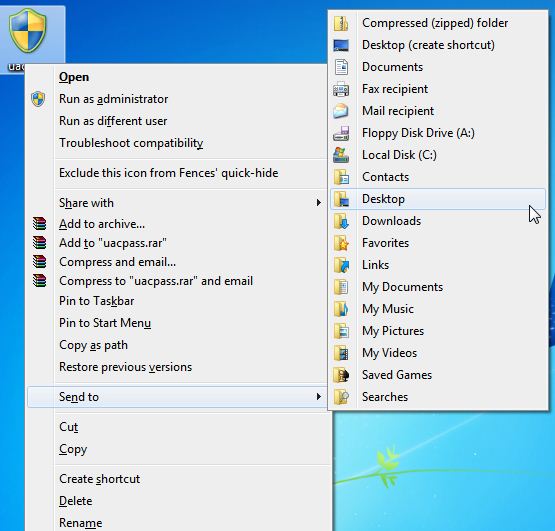 In order to acquire these extra context menu features, you will require allowing Always Full Context to remain active within the system tray. You can Pause/Suspend and Exit this application anytime, from the Windows system tray menu. In order to always acquire the extra Windows context menu features, without having to use the Shift key, you can auto start this application with Windows by selecting the "Enable Run at Startup" option that appears during the installation of the app.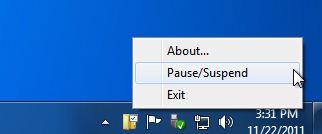 While the functionality of this application is evident, many users may wonder the utility of Always Full Context. The most important thing that it does is to provide the user with the utility to send important files in default Windows folders, (e.g. Favorites), so that they can easily save and find data. Such directories are although provided for the purpose of helping end users, however, users are seldom willing and able to use them. For example, many people create all kinds of folders with confusing labels, however, they seldom make use of these default directories. Applications like Always Full Context provide the opportunity, (and a sort of reminder) to end users for organizing their data in the default Windows directories, for easily locating and managing their files and folders. The only downside of such folders can however be that they are saved in the primary partition, which is normally the first to be formatted in case of a system infection. Having said that, the Windows old folder and low infection rate of Windows 7 covers up for that downside. Moreover, a system backup will always ensure that your data is secure. Always Full Context Menu works on
Download Always Full Context Menu