Data storage is something I've always been obsessed about. I purchase cloud storage services, buy a lot of memory cards and external hard drives. However, the Emtec SpeedIN X600 is just my first portable SSD in the collection.
This is quite a new brand for me and I really want to test it out. In a category of many well-established brands, does the product have any advantage? Let's find out in the review.
Unboxing
Features & Performance
Inside the box, you can find the SSD, a USB 3.0 cable (A-Male to Micro-B), and a ferrite bead to form a passive low-pass filter.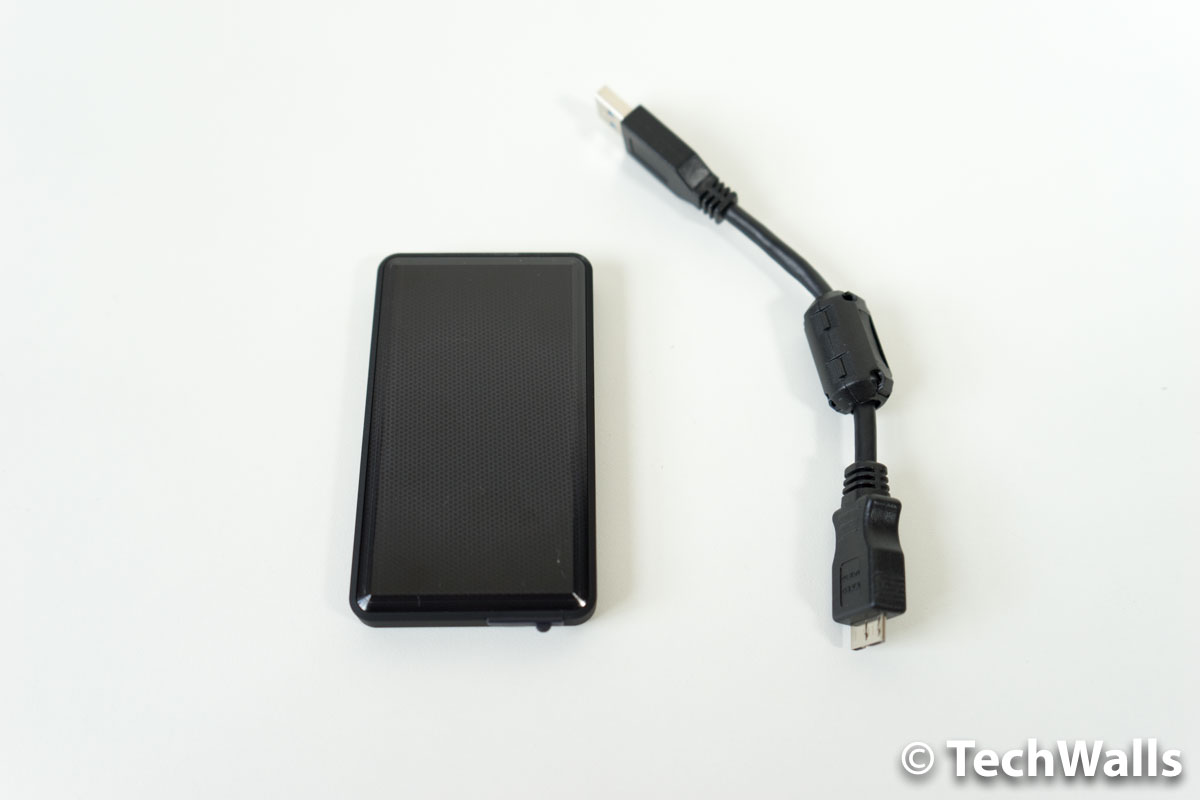 My first impression of the SpeedIN X600 is that it is incredibly lightweight, compact and thin. I can easily hold it inside of my hand, the footprint is just half the size of my wallet. The front and back of the SSD are transparent plastic surfaces with carbon fiber pattern underneath. It looks and feels great, but the glossy surfaces are fingerprint magnets as well. It is prone to scratches and becomes dirty every time you touch it.
All sides of the SpeedIN SSD is wrapped in a rubber band, so the SSD will be protected when you accidentally drop it.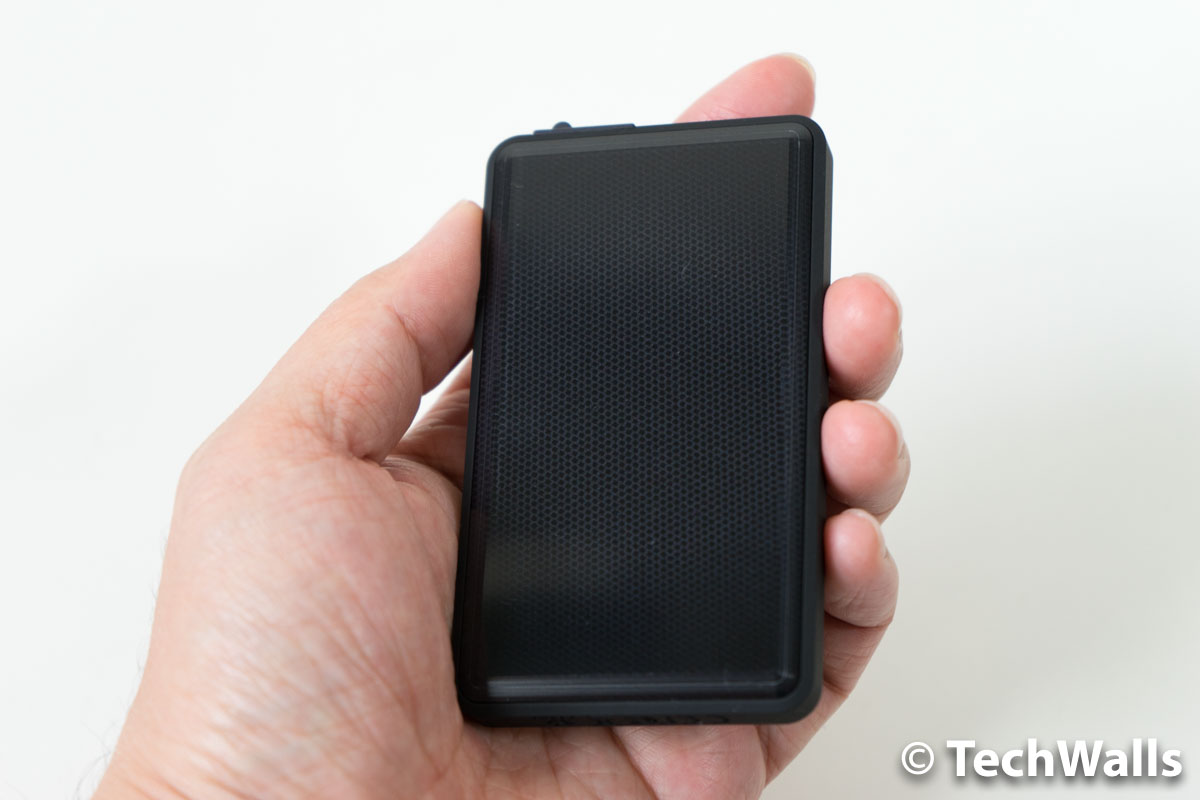 There is only one port on the side of the product. You will just need to connect the SSD to your computer with the included cable to start transferring files. My only complaint is that the USB cable is too short, I guess it is more suitable when using it with a laptop.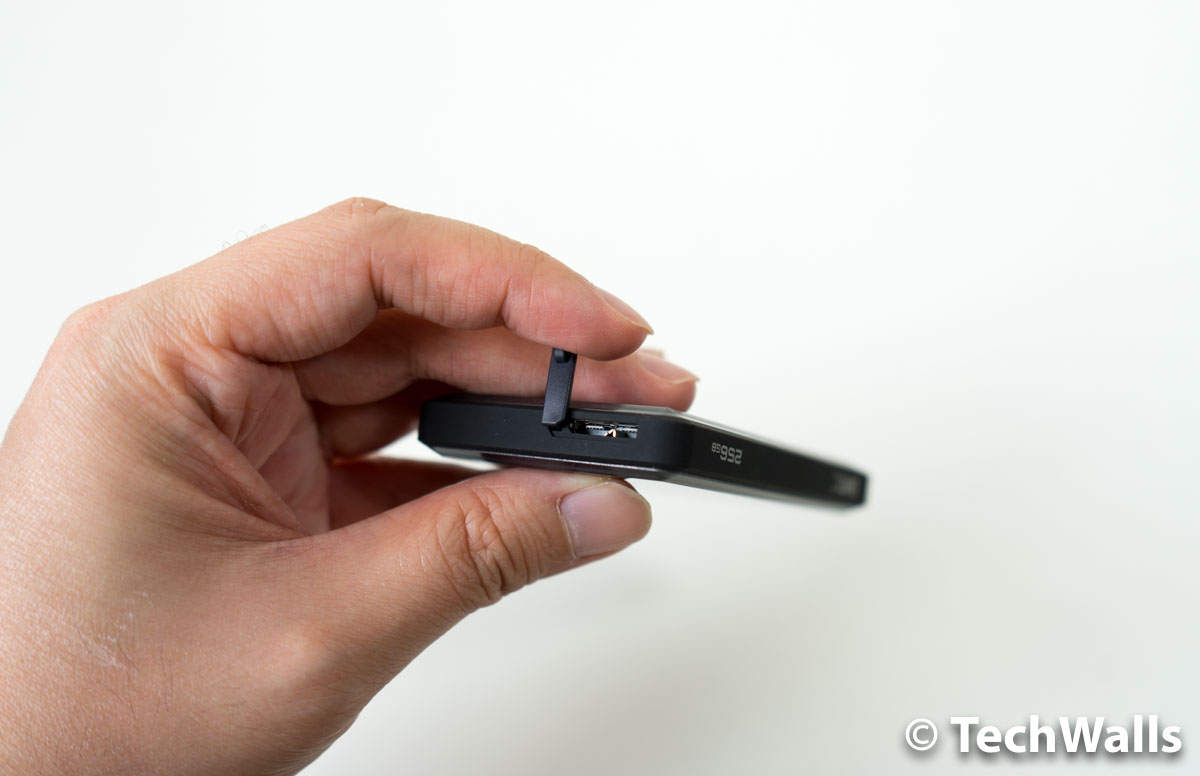 The write and read speeds are disappointing as compared to other portable SSDs like the Samsung T3. While the read/write speeds of that Samsung SSD could reach 400 MBps, the speeds of the SpeedIN X600 reach nowhere near that number.
I was so upset because the product listing says that the 256GB version could reach 320MB/s in read speed and 100MB/s in write speed.
The actual write speed is terrible at around 30-50 MBps and the read speed hardly could overcome 300 MBps. Many of my SD cards have better write speed and it is much smaller as well. Why should I purchase the portable SSD if it has a worse performance than a tiny SD card?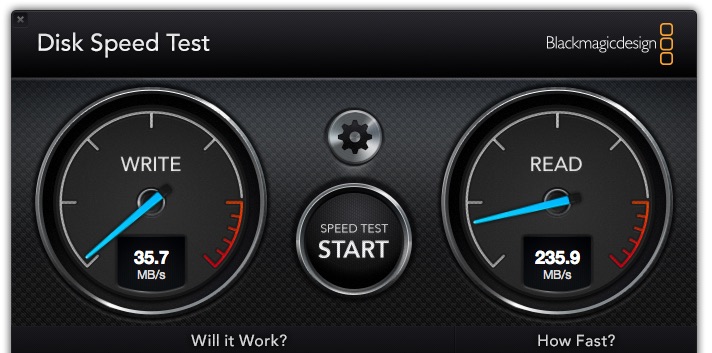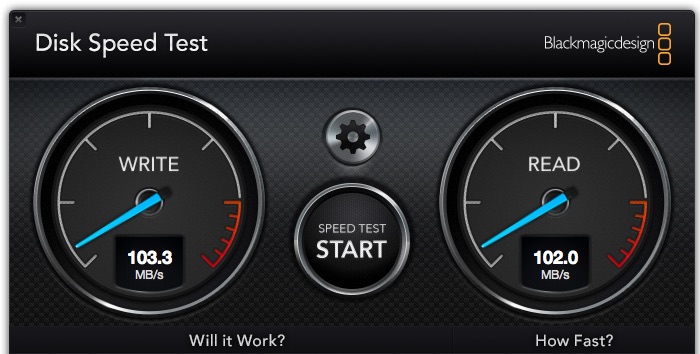 I tried copying a 4GB movie from my MacBook to the SSD and it took about 37 seconds. The write speed is even slower than my eSATA hard drive, and it just can't compete with high-quality portable SSD from Samsung or SanDisk.
Anyway, the Emtec SpeedIN X600 is still among the cheapest portable SSDs on the market. I recommend the product if speed is not your priority.
TechWalls Rating
Design & Features - 7
Performance - 5
6
Average
A very compact external SSD with an average performance.
Disclosure: As an Amazon Associate, I earn from qualifying purchases. The commission help keep the rest of my content free, so thank you!