Brainstorming is a widely-used technique to generate ideas and spark creativity in project management, classroom instruction, and corporate presentations. It is often used by individuals or teams to find solutions for current problems in the early stages of a project. When you get familiar with this technique, it becomes particularly useful because it fosters collaboration, avoids creative burnout, and collects others' ideas in a short period of time. On the other hand, mind-mapping is an effective form of brainstorming. A mind map captures all those ideas and lays out in a visual diagram consisting of words, connections, images and colors.
MindMaster is a cross-platform mind mapping tool that works on most popular platforms, including macOS, Windows, iOS, Android, Linux, and Web. Therefore, you can not only use it in the office, but also when you are outside with your phone. Ideas can pop into your head at any time, so the phone app guarantees you won't miss them.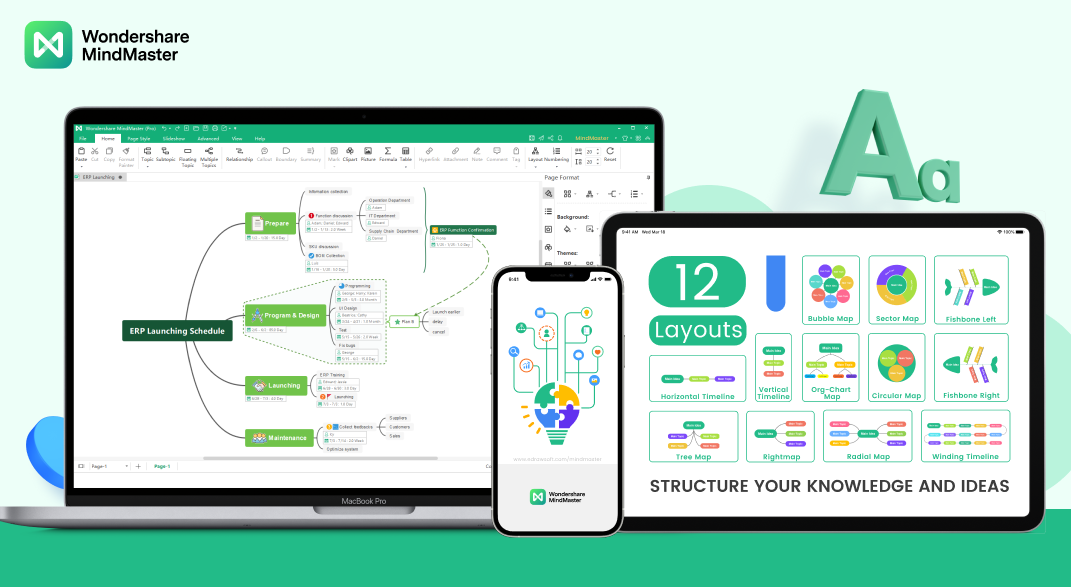 Wondershare MindMaster is a powerful mind-mapping tool to help organize, summarize and visualize information. It even has a free version which offers some limited basic features. Its pricing starts from $39 for 6 months to $145 for a lifetime license. Apart from using the app and getting support for lifetime, users also receive 10GB of cloud storage. One license can be used on 2 computers and 3 mobile devices. In this review, I test the app on macOS; It is available on official Apple's App Store, so it is 100% safe to download and use on your Mac. Now, let's check out all features of this app.
12 Mind Map Structures & Example Library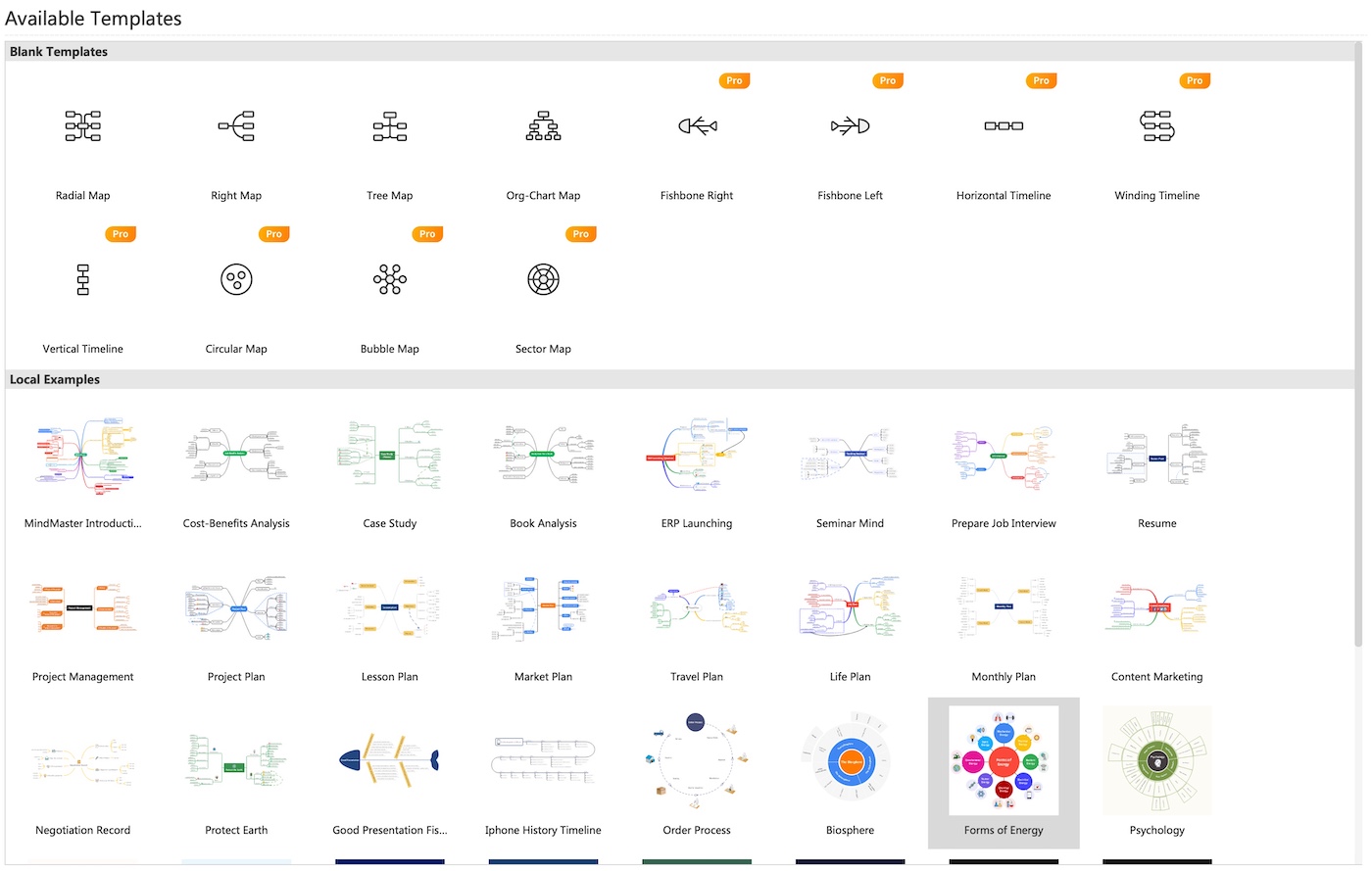 Creating a mind map might be overwhelming for many new users. Fortunately, we don't have to start from scratch because the app offers 12 mind map structures as shown above. If you are using the free version, you will have access to just 4 structures which are radial map, right map, tree map, and org-chart map. You can also style it up with 33 predefined themes and over 700 clipart. You can customize any element in your mind map.
If that's not enough, you can copy the content, layout and design from their growing mind map gallery. At this time, there are thousands of mind maps uploaded to this library.
Brainstorming Mode
This is an advanced feature for paid users. You can check out how it works in the video above. It allows us to run group brainstorming sessions and collect ideas. To enter this mode, you can press F8 or click on the Brainstorming button under Advanced tab.
Project & Task Management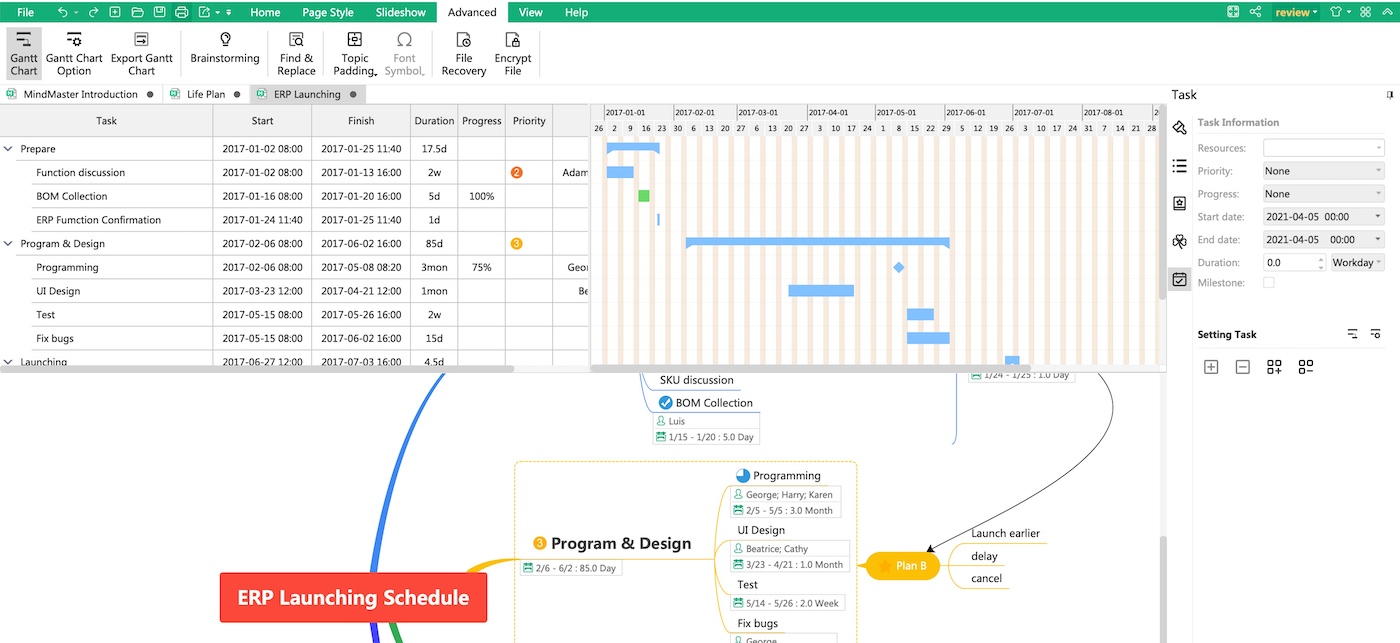 With MindMaster, you can easily switch from the Mind Map view to Gantt Chart view to start tracking task progress. When you create a mind map, you can assign different tasks to a node, and add start and end date/time. Then, when you switch to Gantt Chart view, you will have a visual view of your tasks, dates as well as completion percentage.
Advanced Presentation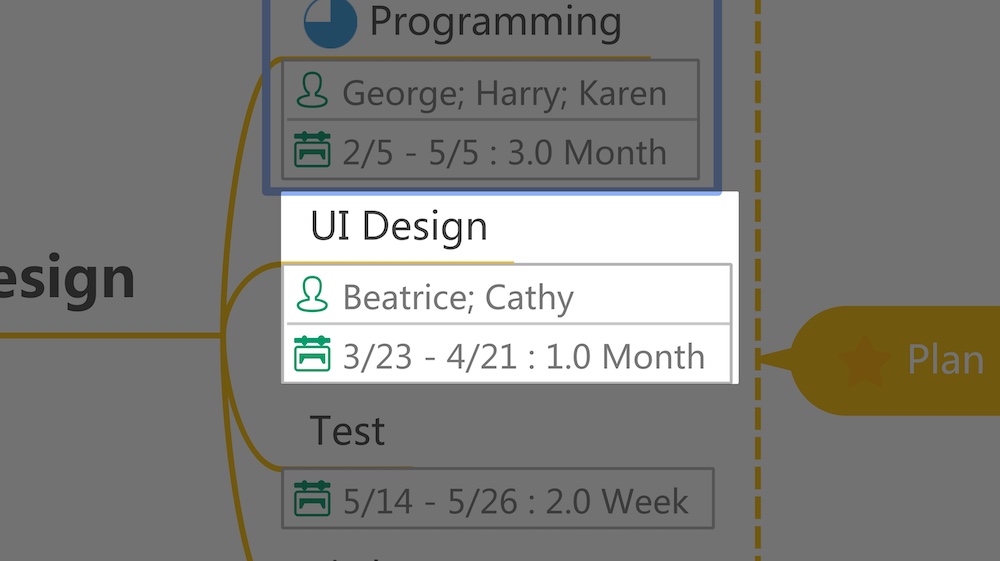 The app allows you to convert your mind map to a Powerpoint slideshow with just a few clicks. There is another presentation method called Traverse; Your presentation could become more stunning in traverse mode as it can move between topics or branches automatically and it is enhanced with transitions and effects.
I love that the MindMaster app comes with both free and paid versions and the free version is good enough for individual use. If you use the app for business or need more powerful toolkits, you should get the paid plan which comes with many advanced features including a streamlined interface, more mind map templates, auto-create slideshow modes, professional Gantt chart view, etc.
Disclosure: As an Amazon Associate, I earn from qualifying purchases. The commission help keep the rest of my content free, so thank you!