For those who battle allergies, maintaining a clean, pollen, and pollutant-free environment is a top priority. The Dyson Purifier Cool TP07, with its superior air purification features, presents itself as a potential solution.
Unboxing & Setup
Design and Aesthetics
Dyson's bladeless designs have always been a marvel, combining modern aesthetics with practical application, and the TP07 is no exception. Tall and sleek, the minimalist structure integrates well into any décor, providing a clean, modern appearance without seeming intrusive or overly technical.
One standout feature of the Dyson Purifier Cool TP07 is its clear, informative display. The LCD screen located on the front of the device provides real-time reports on air quality levels, including particulates and gases. It visualizes the data in an intuitive manner, with easily distinguishable color codes and numerical values, letting you keep track of the indoor air quality at a glance. The screen's brightness can also be adjusted or completely turned off, especially useful for night time use. This visual representation not only highlights the purifier's functionality but also enhances user understanding and interaction with the device.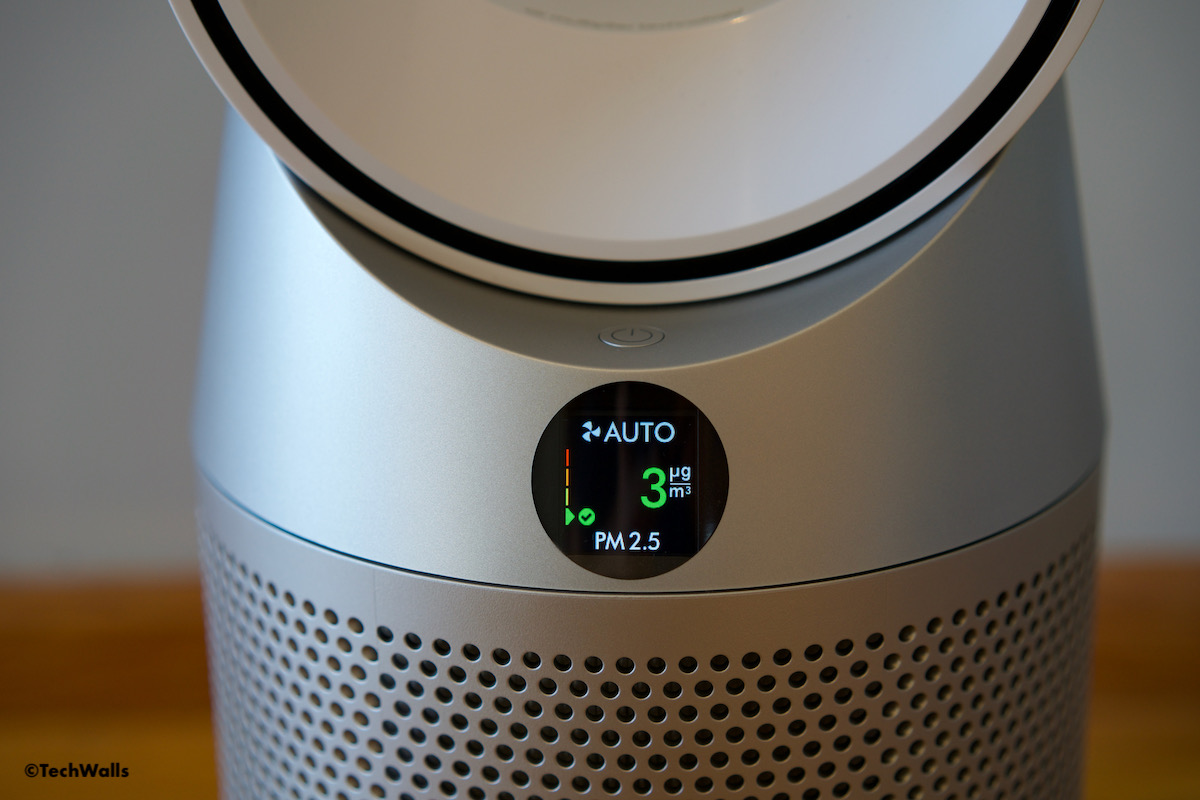 The TP07 also serves as a cooling fan. Its bladeless feature not only contributes to its sleek design but also makes it safer around children and pets. The fan can oscillate, tilt, and offers ten different airflow speeds, which can be easily controlled through the included remote or Dyson Link App.
Performance and Allergy Relief
Where the Dyson Purifier Cool TP07 truly excels is in its performance, particularly for allergy sufferers. Utilizing a fully sealed HEPA H13 filter, it captures 99.95% of particles as small as 0.1 microns, including pollen, dust, pet dander, and other allergens that commonly trigger reactions.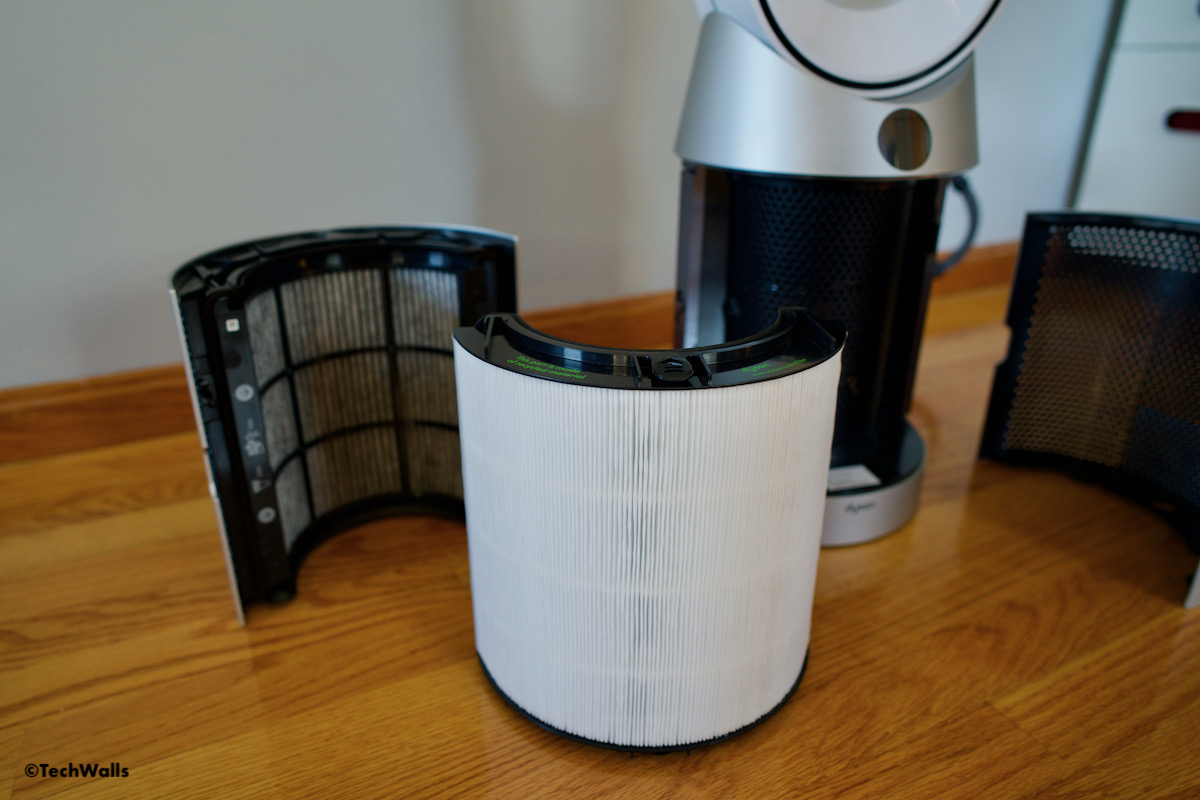 The key feature of TP07 is its Air Multiplier™ technology, which not only cleans the air but circulates it throughout the room effectively. This comprehensive circulation is crucial in maintaining a consistently allergen-free environment. It isn't just spot-cleaning the air around it; it's actively circulating and purifying the air in the entire room.
Additionally, TP07's automatic sensors detect and react to changes in air quality, adjusting the machine's settings in real-time to maintain optimal air quality. This feature ensures that any sudden increase in allergens, such as during high-pollen periods, is quickly detected and mitigated.
The cooling function, coupled with the air purification, is a boon during the allergy-prone warmer months. The bladeless fan circulates purified, cool air around the room, making it more comfortable while reducing allergy triggers.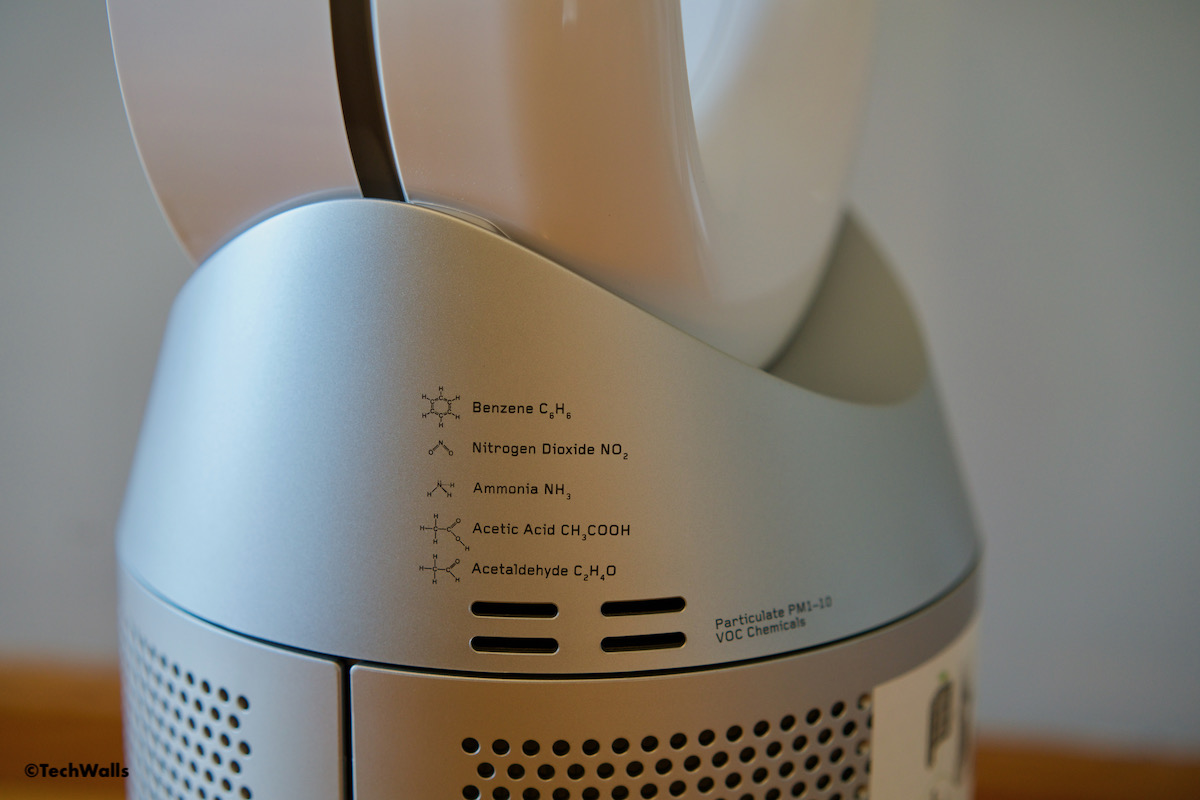 Ease of Use and Maintenance
The Dyson Purifier Cool TP07 is user-friendly and accessible. The remote control is intuitively designed, and for the tech-savvy, the Dyson Link App provides extensive control and real-time air quality reports. It also pairs with smart home systems, allowing voice command operation.
The device also notifies you when the filter needs replacement, which is a crucial feature for maintaining its allergen-fighting capabilities. The bladeless design simplifies cleaning, and the filters are straightforward to replace.
Price and Value
The Dyson Purifier Cool TP07 is indeed a significant financial investment, placing it at a higher price point compared to many other air purifiers in the market. The reasons for this lie in the combination of advanced technology, superior performance, multifunctionality, and brand reputation. Dyson is renowned for their innovative designs, high-quality build, and effective air treatment technology. The TP07 is not just an air purifier but also a cooling fan with intelligent sensors, a clear display, and smart home integration capabilities. For those who suffer from severe allergies, the cost may very well be outweighed by the significant relief and improved quality of life it provides. While it demands a higher upfront cost, the TP07 is an investment in long-term health and comfort.
Final Thoughts
In conclusion, the Dyson Purifier Cool TP07 is a high-performing, aesthetically pleasing device that excels at creating an allergen-free environment. Its automatic sensors, comprehensive air circulation, and effective HEPA filter make it a powerful tool for allergy sufferers. The price point might seem steep, but the relief it provides, coupled with its additional features and easy maintenance, makes the TP07 a worthwhile investment for those struggling with allergies.
Disclosure: We might earn commission from qualifying purchases. The commission help keep the rest of my content free, so thank you!