In recent years, air purifiers have become a must-have item in every household, especially when you're living in polluted areas. However, it could take a lot of space if your place is small, so Dyson combines an air purifier and a bladeless fan. They have made some great products such as the Dyson TP04 that we reviewed last year.
Therefore, I am so excited to test another air purifying fan from this manufacturer, the Dyson Pure Cool Me BP01.
Video Review
Design & Features
Dyson has completely redesigned the product and honestly, I didn't know what it was when I had a first look at it at a store. The design and build quality are amazing and they can surprise any user.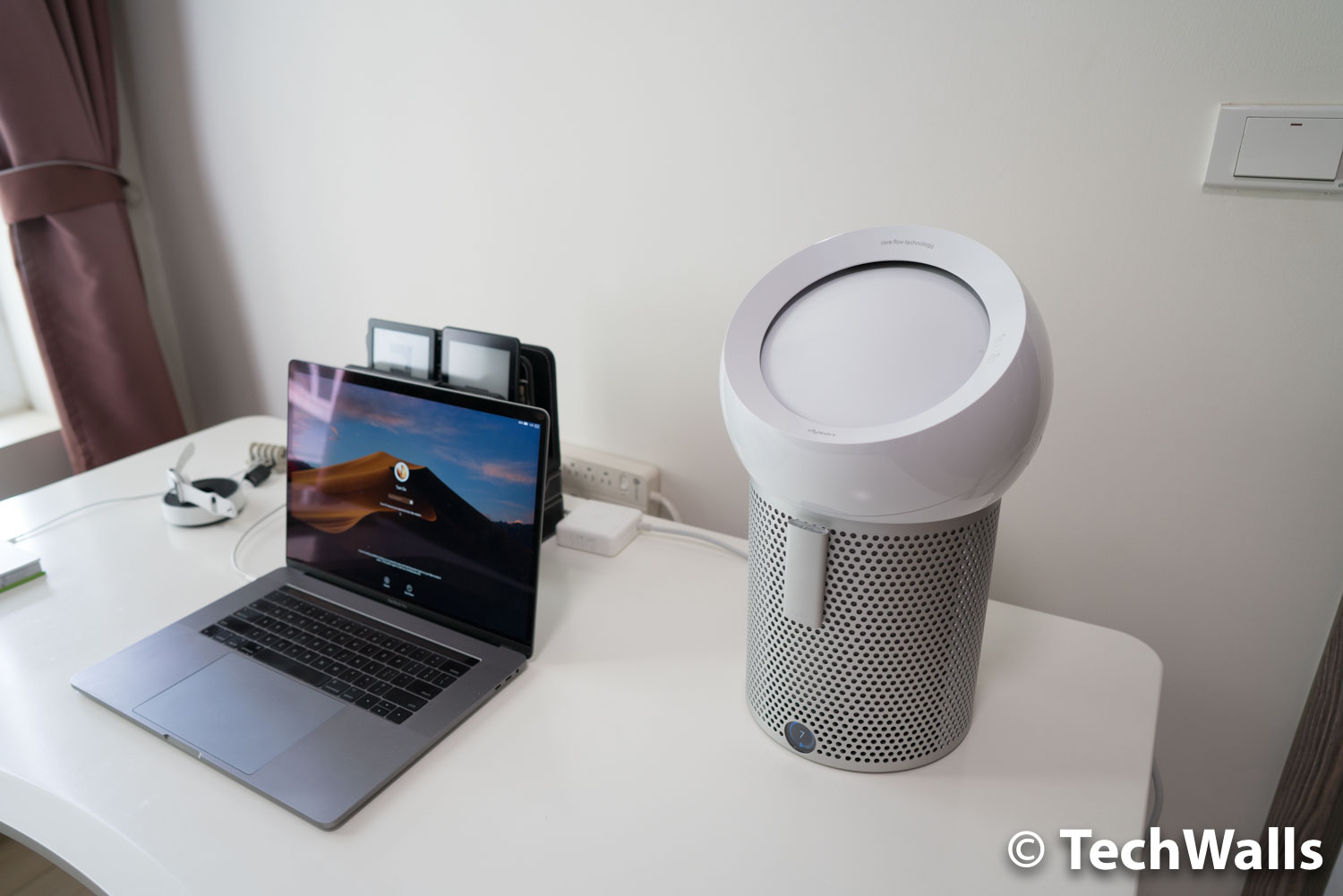 The bottom of the fan is familiar with a cylinder part wrapped around by an air inlet grille. Behind the grille, you can find the filter system including a HEPA filter and an activated carbon filter. The filters are the same as seen on previous Dyson products, they are supposed to capture pollen and allergens, bacteria and mold spores, volatile organic compounds (VOCs), and ultrafine particles as small as 0.3 microns.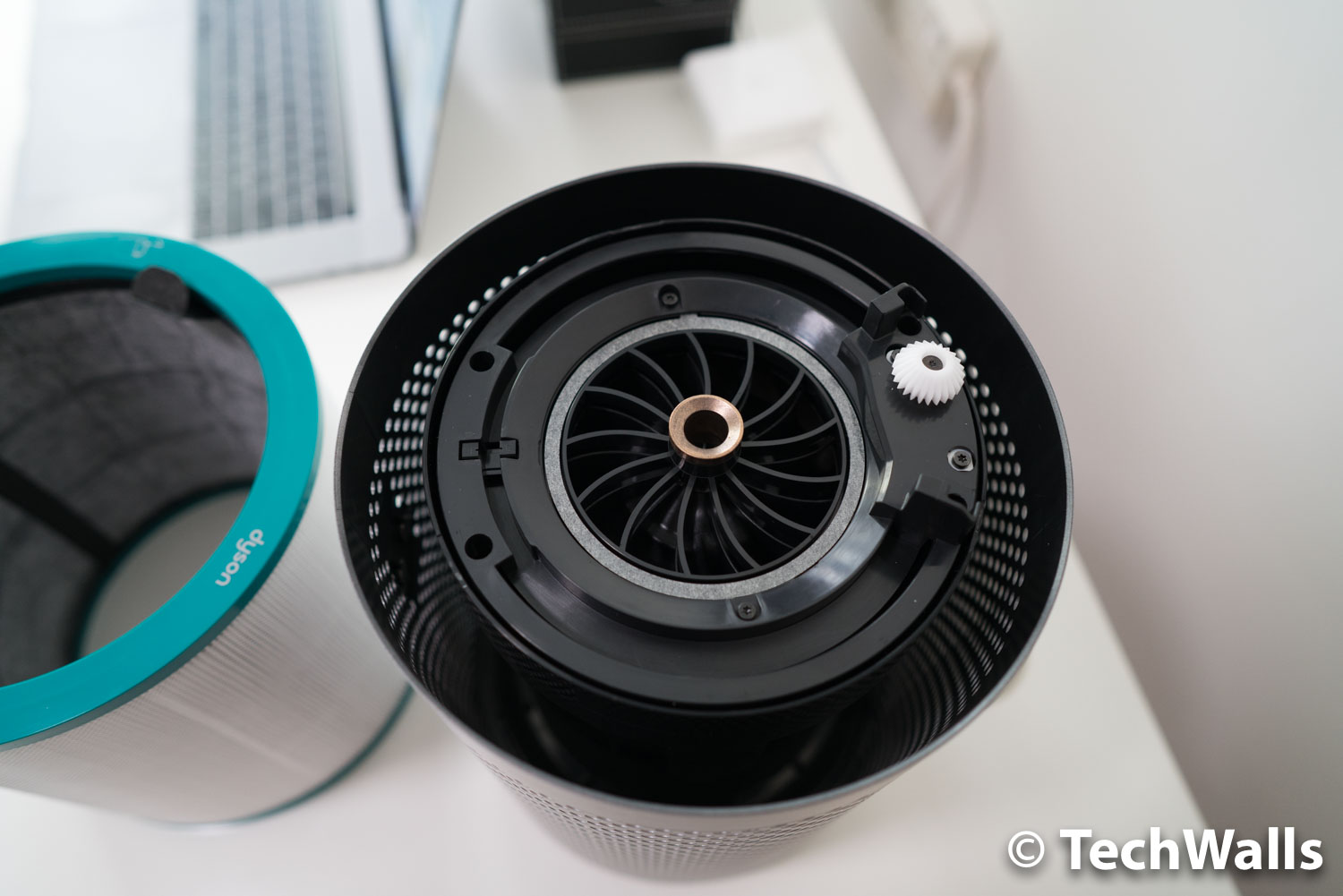 The special feature of the purifier is the new design of the top part. Aerodynamics engineers from Dyson explained that they use the dome here to project a precise stream of air. When air jets are propelled over the dome surface, they converge and create a focused airflow. The flow is so focused that it is enough to cool one person only, and that's the reason why they call it a personal purifying fan.
By adjusting the dome's position, you can control the airstream to go upwards or straight to the front of the fan. You can place the fan on your desk or nightstand and it will be ready to blow clean air to your body or face.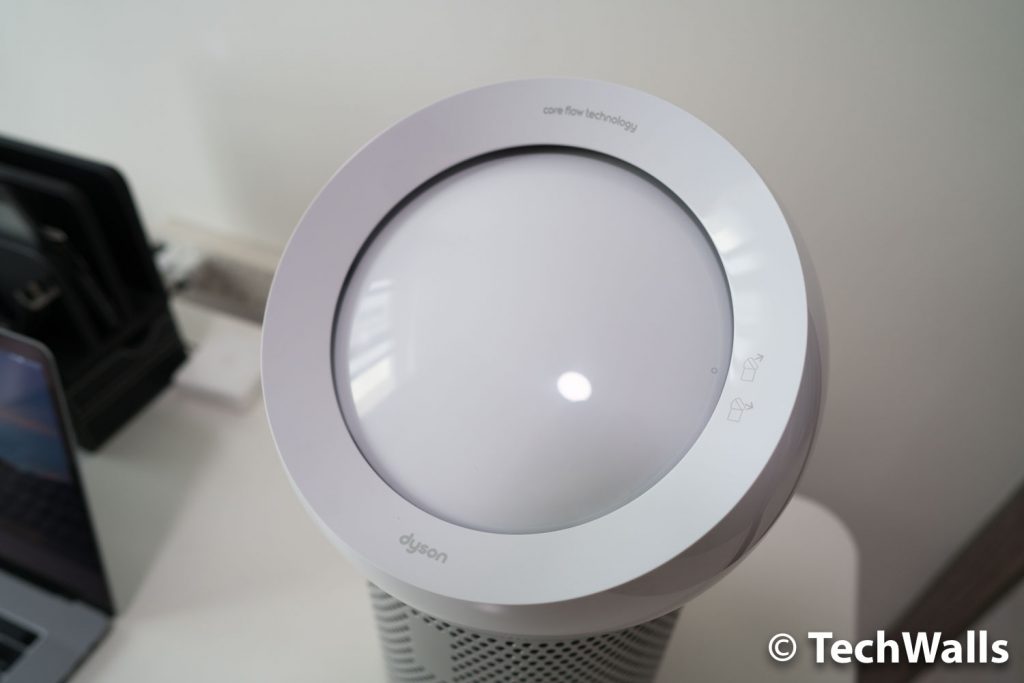 The BP01 fan has only one power button placed on the back, so you will need to use the remote control to adjust some basic settings, like oscillation, airflow speed, timer, or check filter's life. The remote control can be attached magnetically to the front of the fan, unfortunately, the magnets are not strong enough and the control can fall out sometimes. This is really annoying and I've already seen some scratches on the remote.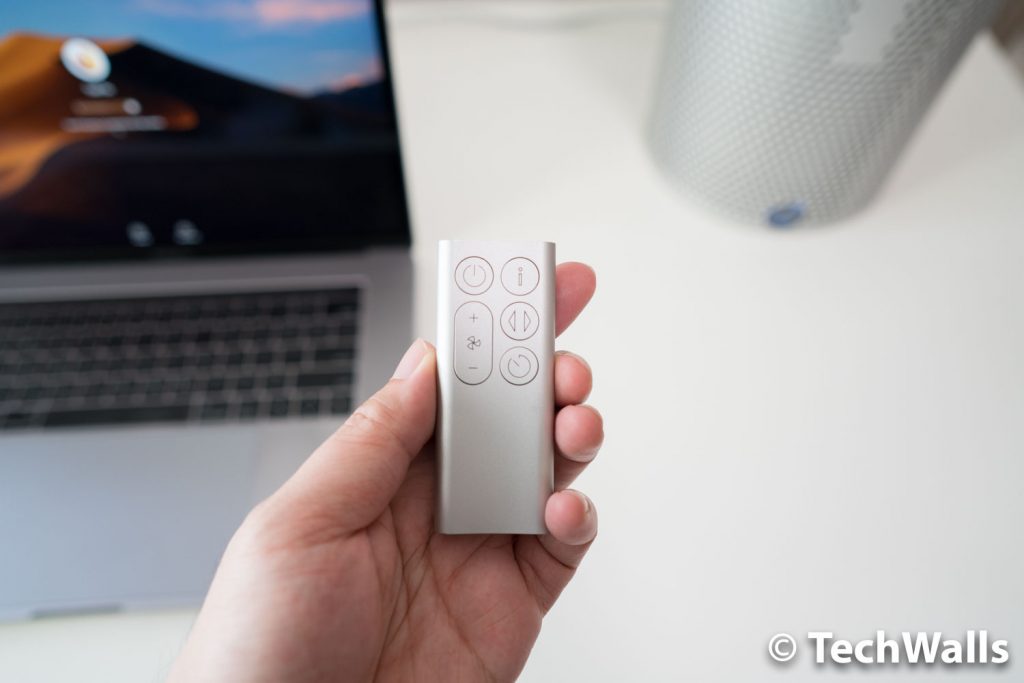 Unlike other Dyson products, the BP01 doesn't have any smart feature. You can't connect it to your Dyson Link app to control, set schedule, or monitor air quality. Notably, the LCD screen on the front also doesn't show any information on the current air quality and of course, the fan speed isn't adjusted automatically. Those are huge disadvantages as compared to the TP04.
Performance
In terms of performance, there is not much to complain about this product. Do not expect the fan could cool you down during hot summer days. However, it works perfectly in air-conditioned rooms or when your room temperature goes below 86 Fahrenheit (or 30 Celsius) degrees. You can also consider using it in your office, just make sure that your desk is large enough to place the fan.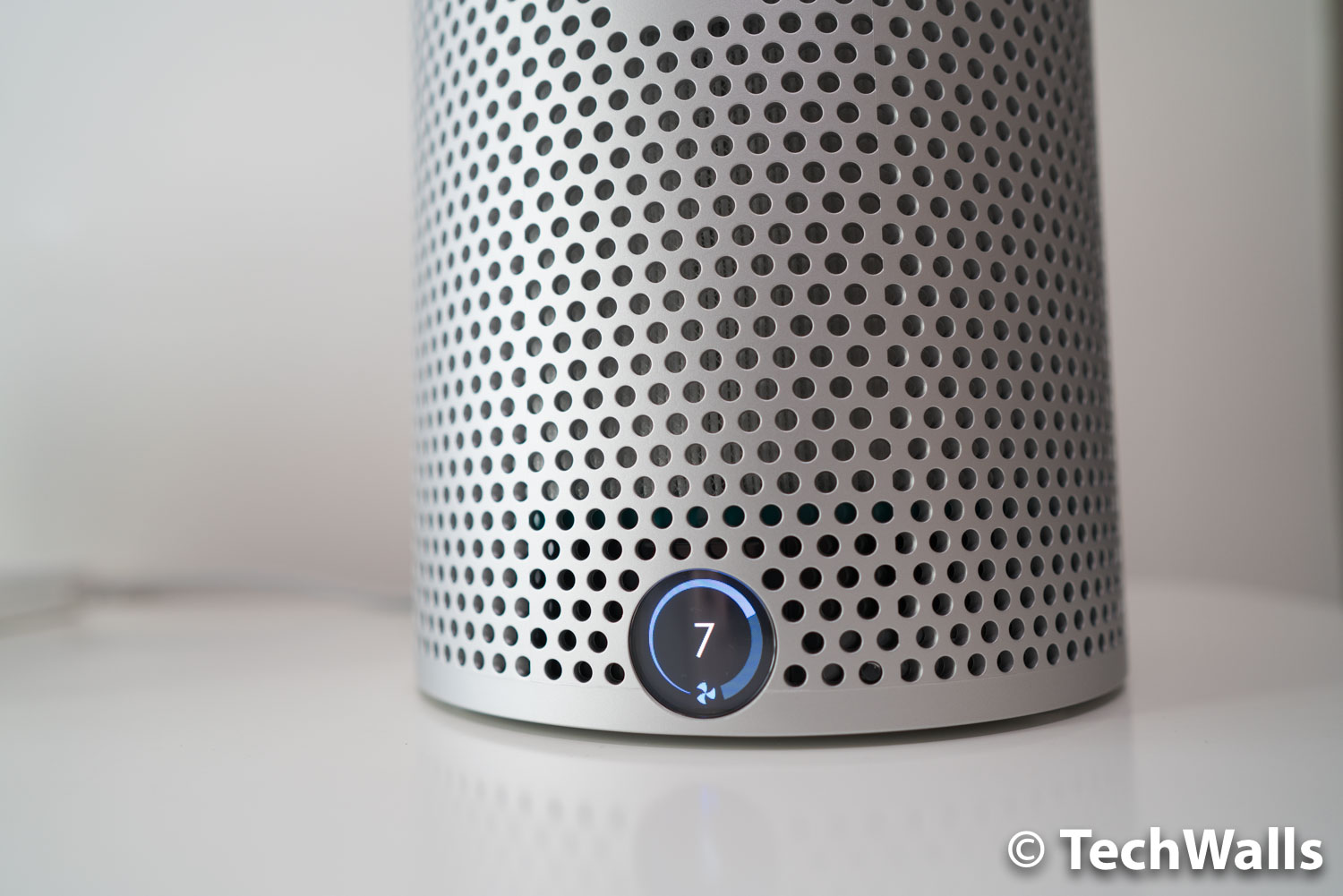 I am actually quite surprised with the performance. I set the air speed at level 7 most of the time and somehow, it cools me down better than a larger traditional fan. The air speed is significantly stronger as well. Although I place the fan on my desktop, it still can cool my face and the upper part of my body with its focused airstream. Another great advantage is that the focused airflow doesn't blow away papers and other small items on my desk.
As an air purifier, the BP01 still has great performance since it is equipped with the same filters. I tested it in an area where farmers are burning their fields and in a room with some smokers. In either cases, clean air is always blown to my face. If you have terrible allergies or asthma, you will also benefit a lot when using the air purifier.
Conclusion
Pros
Interesting design
Strong airflow
High-quality air filters
Easy to use
Affordable
Cons
No smart features
Might be too big for small desks
The Dyson Pure Cool Me BP01 is really an attractive purifying fan with its sleek design and great performance. In the niche of personal purifying fan, it even looks more interesting than the Dyson Pure Cool DP04 and performs much better as a desktop fan. The price is also quite reasonable as compared to other Dyson products. We at TechWalls highly recommend the product when you're looking for a simple purifying fan with no gimmicky smart features.
TechWalls Rating
Design & Features - 8
Performance - 9
8.5
Great
The no.1 air purifying fan for your desk or bedside table.
Disclosure: As an Amazon Associate, I earn from qualifying purchases. The commission help keep the rest of my content free, so thank you!