What if I say to you that you can buy the new iPhone X in less than $50? It seems to be unbelievable but my statement is 100% genuine and authentic. Drakemall, an online e-commerce website has made this feat accomplishable and realizable. Not only iPhone X, but there are several other goodies which you can purchase at a price drastically low as compared to the market price of the item.
Drakemall has brought forward an extraordinary and unique approach to e-commerce which is certain and destined to spellbound you.
The offers provided by Drakemall are exceedingly and unbelievably great. If you haven't visited the website yet then make sure you visit immediately as several of your favorite goodies are up to be grabbed at ultra-discounted prices. I am sure you must be interested to know about the features and functionality of Drakemall. Don't worry at all! We have covered everything in this Drakemall overview. Continue reading to get the answers to your questions.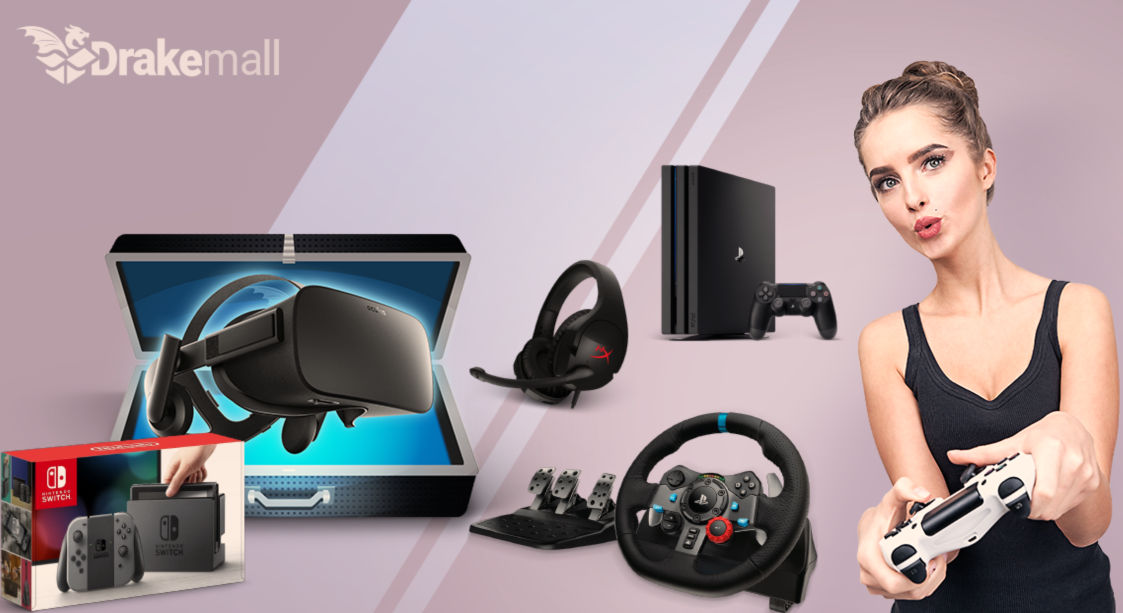 A Wonderful Example of Conception, Creativity & Innovation
Just like a normal e-commerce website you can purchase things from Drakemall. However, there is a twist.
Post registration on the website, you require adding funds to your profile. All standard payment methods are supported. Thereafter, based on the funds added you can decide to open a virtual case which contains an array of different items ranging from electronics, sports equipment, designer accessories and a lot more. The next step is to spin the wheel of your fortune and test your luck and you can win an Apple MacBook Pro also in just about $50. A price is guaranteed for every spin so there is not even a single chance that you will go empty-handed.
How Drakemall Works?
The homepage of the website never fails to impress the users with its simplicity. Your first step towards winning awesome goodies is to register yourself. You will be able to locate the Sign-Up button in the top-right corner. If you don't wish to create a new username or password just log in with your Facebook, Gmail or Twitter account.
A total of 8 virtual cases will be presented to you once you log in. Each case will have a different set of products. To bid on a virtual case you need to add funds to your Drakemall Wallet. Post additions of funds just select the case which you want to open and go with the spin. As mentioned above, the good news is that a prize is assured for each spin.
"I don't want to open a virtual case before checking out its contents!!"
Yes! You certainly are right. Drakemall has taken care of this fundamental right of the customers. For viewing the items in the desired case you just need to tap on the 'Open Case' button and you will be redirected to a page where you can view the list of awesome items contained in the case along with their market prices.
On the very same page, you will notice two buttons. One is of 'Open Case' which will place your bid for the virtual case. The second button will be of 'Test Spin.' Yes! You can actually try few spins first before going for the actual ones.
"There is no fun! I won an item which I don't even require! Is my money gone down the drain?"
Yes! It certainly feels sad that you were looking for something else and you got something different. But! Hey! Your money hasn't gone down the drain. Drakemall has taken care of this situation.
The products which you will win get listed under the 'Products' section of your profile.
From this section, you can exchange the item which you won with an item of the same If you don't want the exchange then you can even sell the item to gain a significant amount of credits back to your Drakemall account which can be used to bid for other virtual cases.
Hence, you can totally see that Drakemall values its customers and their hard-earned money the most.
"Great! But I live in a different country! Will Drakemall ship the item to my place?"
All you need to make sure that your region has a working postal service and they will ship the item to you. For requesting delivery just navigate to the 'General' section under your profile and save your delivery address.
Thereafter simply navigate to the 'Products' section and tap on 'Delivery' against any item which you want to get shipped to you. Accept the terms and conditions and hit on 'Confirm' to place the request for delivery.
You can even track your items. Just click on the option Delivered to know the current status of your item.
The thing which you need to know here is that you will be levied 5 to 20 credits as a delivery charge. It all depends on the item's cost, size & weight. Also, customs duties are on you.
30-45 days is the wait time for your delivery.
"You got me! But are there any additional benefits of using Drakemall?"
Apart from getting your favorite goodies at an ultra-low price as compared to the market cost Drakemall does offer several other advantages:
You can request for multiple deliveries at once. But you need to pay a separate delivery charge for each item.
It doesn't matter which country you belong to; you won't face any payment issue on the website. All standard payment methods which are used worldwide are supported by the website and are highly stable.
The items on the website are not limited. They are updated periodically. Check out Drakemall news on Instagram to get to know their latest updates.
The experienced and professional support staff of Drakemall is available via phone, email and Live Chat to take on your queries as and when you require.
"Are these points about Drakemall true? They seem too fantastic to be believed"
It is completely safe to use. Its presence on Facebook, YouTube, and Twitter & Google Plus clearly reflects the trustworthiness of the website and its unquestionable authenticity. Moreover, the positive and encouraging reviews of its customers further strengthen the fact that the motto of Drakemall is to make its customers happy.
Conclusion
I guess you shouldn't be waiting here now. Navigate to Drakemall and cash in the amazing opportunity of buying your favorite goodies at an amazingly attractive price.
Disclosure: We might earn commission from qualifying purchases. The commission help keep the rest of my content free, so thank you!