How does Google crack down on websites with deceptive advertisements and buttons? Let us count the ways.
More than two months after Google expanded its effort to help keep Internet users safe from social engineering attacks – the sort of fraudulent ads and "Download and Play" button you see on your favorite video streaming site – I personally have yet to see a decline in the number of some popular online streaming sites that host this deceptive tools.
When I would like to watch old movies again after a long time, I would resort to what I deem as reliable streams (whose names I would not mention here for the sake of privacy) since I'm not used to buying DVD. I either watch films in cinemas or via online streaming services.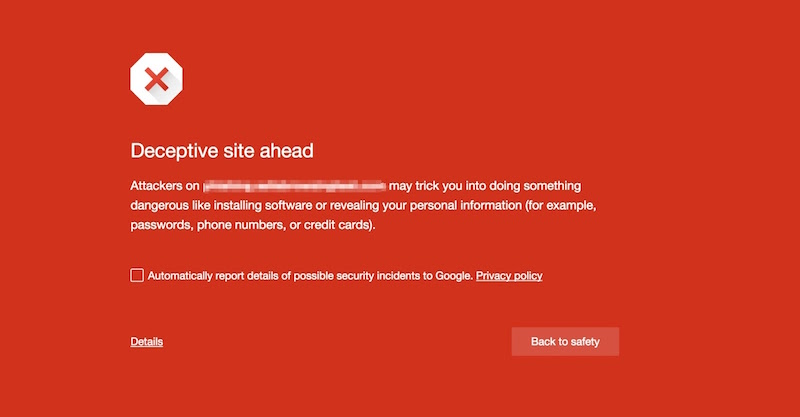 But some of these online streaming websites sometimes display what seems to be a button for downloading or playing the video in order for me to watch the movie. In reality, clicking on either button leads me to another website, a landing page for the deceptive tactic employed by the social engineering architects. Their goal is to steal my personal data by trying to convince me into signing up for their site before I can be able to watch the movie playback. Fortunately, I am not easy to deceive.
Google recently updated its Safe Browsing policy as part of an effort to protect web surfers from fraudulent content that abound online. That means the search giant will warn users that a social engineering ad lies ahead if they continue to the site they are trying to visit.
The Mountain View-based company has also created  a list of flagged websites that host social engineering content such as software update, computer error message, browser notification or download notification, all meant to deceive users.
Google says users will begin to see a red page containing a warning message on their screen. They have actually been redirected to the warning page as they were trying to access the target website.
Social engineering ads come in various forms. It may be a claim that the current version of your software is out of date and you need to upgrade. But the resulting download will only harm your computer.
The updated Safe Browsing policy aims to counter groups that perpetuate in their deceptive tactics. However, after the policy is updated, I still continue to see social engineering content on some websites without the promised warning from Google.
Disclosure: We might earn commission from qualifying purchases. The commission help keep the rest of my content free, so thank you!