DeFi or Decentralized Finance has gained a lot of attention in the last year. Many people have been FOMO investing into the market without any understanding of its risks and rewards. Obviously, DeFi can be intimidating and complicated, especially when many people have no prior knowledge of blockchain and cryptocurrency. In the near future, DeFi can be integrated with the current financial system and offer more services to people all over the world. In this post, I will try to explain concisely and precisely what DeFi is and how a normal person can get involved.
Decentralized Finance Explained
Traditional banks and financial institutions have existed for centuries. They offer value transfer services like deposit, withdrawal, transfers, or provide credit lines like loans or mortgages. Unfortunately, they are managed by humans and therefore, prone to risks like corruption and management. Most recent global financial crisis relate to the outdated financial system, moreover, they are involved in fraud, money laundering, and embezzlement. It is inevitable to move on to a better system and DeFi was born to solve 3 key segments of the system, which are accessibility, remittance, and transparency.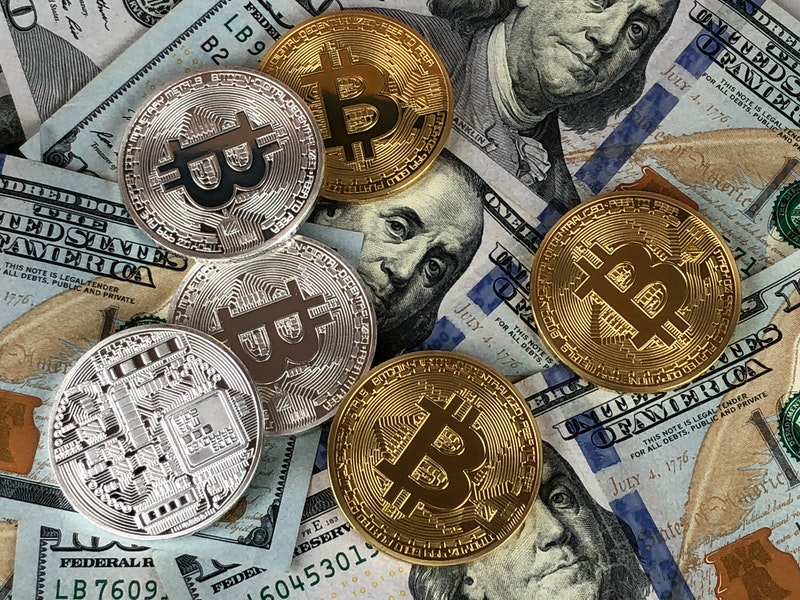 DeFi removes any middleman like banks or central authorities and replaces with smart contracts on platforms like Ethereum. They provide financial services via Dapps (Decentralized Applications) and the code is mostly open-sourced for transparency and audit purposes. It makes sending money to people all over the world much faster and cheaper. More than a billion people, mostly from developing countries, still doesn't have a bank and DeFi makes financial services like opening a savings account, taking a loan, or investing more accessible for them. All they need is a smartphone or computer with Internet. Besides, the system is much more secure and transparent because the financial transactions are stored in a decentralized public ledger that no one can modify or delete.
How to Earn Money from DeFi?
Apart from investing in DeFi token, there are 4 popular ways to earn passive income. Notice that this is not a get-rich-quick scheme, so earning the income takes time and you should research a DeFi platform carefully before taking part in.
Lending: Lending is probably the most popular activity in the space as we are seeing dozens of lending protocols on the market. Basically, you lend your coins or tokens to a platform and lock it up with a smart contract; Borrowers will get access to the funds and pay back interest.

Staking

: Staking is well-known in proof-of-stake coins like Ether or ADA. The coin holders can participate in the network to validate block transactions and receive rewards according to the delegated amount. In DeFi, staking is simply a way the network shares revenues with people who lock up DeFi tokens in long term.
Liquidity Providing: DEX (Decentralized Exchange) is another essential part in the DeFi ecosystem. You can contribute to liquidity pools of a DEX and earn a transaction fee for each swap performed in the pool.
Yield Farming: This is a method to earn additional income on top of being a liquidity provider. Yield farming is a reward scheme similar to dividend or yield on a bond. Liquidity providers maximize returns by moving funds through different DeFi platforms
Obviously, earning money from DeFi is very complicated and risky, especially for beginners. There are some platforms like Nimbus that could make it more accessible for average users. It is a DAO-governed ecosystem of dApps that allows users to make passive income from their crypto holdings in many different ways like lending, staking, and liquidity providing. At this time, Nimbus requires no KYC so users don't have to worry about leaking personal information.
Overall, DeFi is still a very young financial product and it will keep growing in the upcoming years. At this time, the total value locked has reached nearly $200 billion globally which is quite impressive as compared to over $9 billion just a year ago. If you plan to step into the space, make sure to get educated properly to avoid losing money.
Disclosure: We might earn commission from qualifying purchases. The commission help keep the rest of my content free, so thank you!