Disclosure: This is a sponsored post, we were compensated to publish this article on our website.
Rise of data and managing it has completely changed how businesses take decisions. Rise of data analytics has resulted in many amazing things but couple of the consequences are rise in:
Python as a programming language
Too many people – unaware of the field – believe that to be involved with managing data, one needs to be have programming skills, which are handy if you could use Python or R but it's a myth that only an excellent programmer can be a good Data Scientist.
But thanks to the rise of web resources, at the beginning stage, one can learn basics of data analytics using online platforms to further enhance the skills can opt for a more structured masters in data science.
There are several GUI-based applications for the non-programmers which can help do the same thing.
Now, before having a look at the list of such applications, let's first understand what data science is.
Data science is a multidisciplinary field that uses scientific methods, processes, algorithms, and systems to extract knowledge and insights from structured and unstructured data.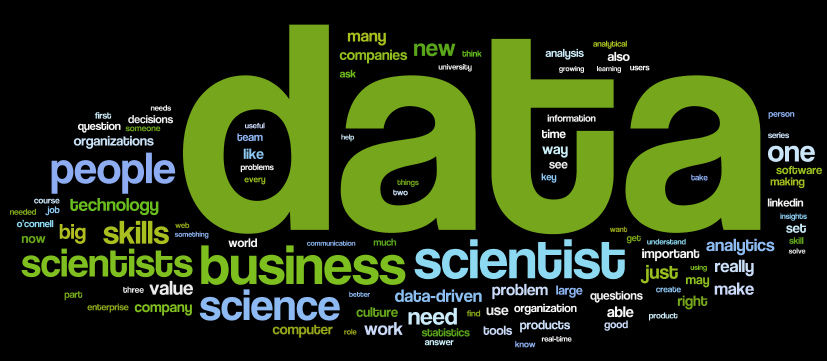 And for that, here are ten of GUI-based applications(in no specific order):
1. DataRobot:
"DataRobot lets you accelerate your AI success today with cutting-edge machine learning and the team you have in place. The platform incorporates the knowledge, experience, and best practices of the world's leading data scientists, delivering unmatched levels of automation, accuracy, transparency, and collaboration to help you create an AI-driven enterprise."
It's basically an advanced automated ML platform.
It helps non-programmers with:
Model Optimization
Parallel Processing
Building & Deployment
By providing a simple GUI.
2. Excel/Spreadsheet:
Excel is one of the most widely used software throughout the world – not particularly for Data Science.
The support, resources, and the community of excel has made it possible for a non-programmer to dream about data science.
With Excel/Spreadsheet, some important features used in data science are available; Such as:
Summarizing Data,
Visualizing Data,
Data Wrangling,
etc. which are powerful enough to process all the data.
In short, with excel, a non-programmer can also do Data Science.
3. Tableau:
Tableau is one of the disruptive data analytics platforms in the world of business intelligence.
Non-programmers can easily use it because:
It connects with almost every database.
One can drag & drop to create data visualization.
And can share with a click.
It understands data in real-time making it one of the most powerful business intelligence software.
4. RapidMiner:
RapidMiner is a go-to platform for many non-programmers as well as programmers.
Started in 2006 as an open-source tool, rapidminer today is a premium tool used for data mining.
The reason why it's so popular among data scientists today is its coverage. From data preparation to validation & deployment, RapidMiner does it all.
Non-programmers can execute numerous algorithms without even typing a single line of code. Also, it extends support to programmers using R & Python for the same task.
In a nutshell, RapidMiner is a lightning fast go-to platform for data scientists.
5. BigML:
BigML is more on the Machine learning side than the Data Visualization or Analytics side.
BigML is more non-programmer friendly due to its GUI. Its GUI takes one from sources -> Datasets -> Models -> Predictions -> Ensembles -> Evaluation.
Again for non-programmers, BigML has built-in algorithms for solving regression, clustering, classification, association discovery problem, etc.
As a non-programmer, one can even use it as it gives a limited free package with the same easy-to-use GUI.
6. Google Cloud AutoML:
Again, an machine learning product.
CloudML is a product by Google which provides a suite of Machine Learning products for the developers with limited expertise in ML.
With Google's state-of-art transfer learning and neural architecture search technology, It is used to create high-quality models for specific business needs.
With simple Graphical interface, non-programmers can train, evaluate, improve, and deploy their datasets.
7. Trifacta:
Data Wrangling is where Trifacta shines.
With a very intuitive UI, Trifacta is used by non-programmers or programmers for data cleaning & Preparation. Trifacta does so by following steps:
Discovering -> Structuring -> Cleaning -> Enriching -> Validating -> Publishing
There are three versions of Trifacta based on use: Wrangler, Wrangler Pro, and Wrangler enterprise.
With Pro & enterprise, this tool can process huge data to perform data wrangling, and therefore is used in finance & telecommunication sectors.
8. Orange:
Orange is yet another tool built with Graphical interface for non-programmers.
It is an extremely popular due to one fact — It is open-source.
It offers interactive data visualization & visual programming. Additionally, it emphasizes on Data Mining. With extensive libraries, one can do tasks like classification, regression, and clustering using Orange tool.
The orange tool is mostly used by beginners or teachers of Data Mining & Visualization class.
9. DataWrapper:
Data Wrapper is a considerable option for Data Visualization. For any business intelligence task, it provides rapid visualizations.
Obviously, it is not something as big as a something like Tableau, but for data visualization in the form of bar chart, pie chart, line chart, column chart, etc., DataWrapper is an amazingly quick tool.
In a nutshell, it's a non-programmer's helping hand for beautiful data visualization.
10. QlikView:
QlikView is the only software on this list that can go head-to-head with Tableau in terms of power.
It is one of the most popular tools used by businesses around the world. Though it doesn't provide statistics, it has advantages in many other areas.
However, their new-gen tool, QlikSense is almost perfect in all areas. With Associative Engine & governed multi-cloud architecture, it manages to be super powerful at enterprise scale.
Final words:
Data science is booming with the advancements in ML, AI, and Big Data. Every enterprise needs a clearer look at those Giga & Terabytes of data, and therefore the demand for Data Scientists is big.
Limiting oneself to not choose a career in Data science just because one doesn't understand programming is absurd. There are several tools & technologies to fill that gap. So, if a non-programmers want to explore the data science arena, the list of tools presented in this article is the place to start.
Disclosure: We might earn commission from qualifying purchases. The commission help keep the rest of my content free, so thank you!