Every year, cybersecurity has seen bigger and worse threats than ever before – and 2017 should be no different. Though most corporations and many home networks are doubling down on security precautions, experts predict that 2017 will be as dangerous as ever for connected devices and their users. To help you keep your digital assets and information safe, read on to learn the most pressing digital threats of the New Year.
The Rise of Ransomware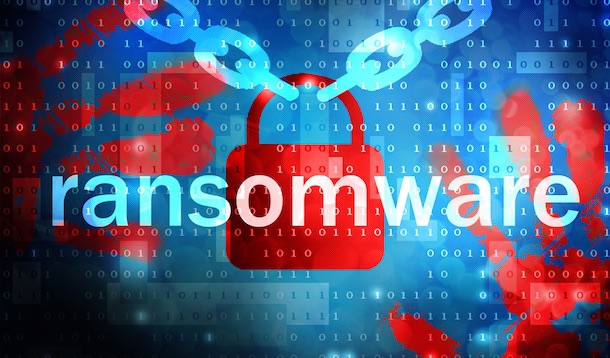 In the cybersecurity arms race, cybercriminals have gained an advantage: ransomware. This malware insinuates itself into devices using typical means: spam emails, insecure software, fishy texts, etc. However, instead of simply stealing data or melting machines, ransomware merely locks down accounts or hides users' files; then it demands exorbitant payments for their release.
Some forms of ransomware are little to worry about; users themselves can bypass the locking mechanisms or find their missing data. However, some ransomware ― particularly that which uses advanced encryption techniques ― has some of the leading cybersecurity professionals thoroughly spooked. Currently, there is little a security expert can do to retrieve encrypted files without the proper key, which means many times the cybercriminals succeed at obtaining the illegal payments they crave. Worse, most payments must be in Bitcoin, which are untraceable by law enforcement agencies.
Some maximum security software can protect machines and networks against ransomware attacks, and enforcing secure behavior like backing up data and avoiding suspicious links will help avoid falling victim, as well. In 2017, ransomware attacks will likely increase exponentially, so it is smart to prepare now.
The Instability of the Internet of Things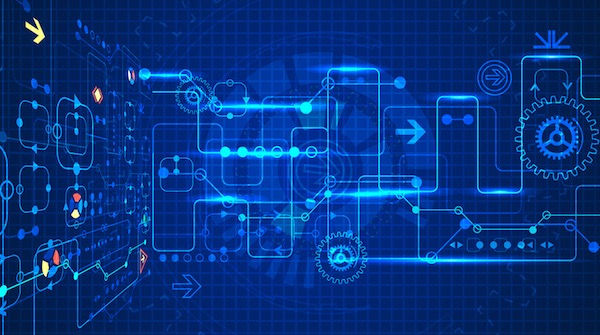 These days, it isn't just computers and phones that connect to the internet; cars, televisions, refrigerators, thermostats, alarm systems, and so much more have some amount of internet access. On one hand, this is incredibly convenient; on the other, it is incredibly dangerous.
Called the Internet of Things (or IoT), the ever-growing network of devices remains relatively unprotected from malicious hackers. Yet, because most attacks have been relatively benign ― if terrifying, like this incident with an IoT baby monitor ― and extremely limited events.
However, many experts predict that this will change in 2017 as hackers learn to leverage IoT devices. The best precaution is to encrypt all networks used by the IoT and updating device software as soon as possible.
The Eternal Struggle Against Internal Threats
Despite the increasing amounts of malware, a corporation's main digital threat remains its people. Despite incessant warnings about weak passwords, sharing logins, and engaging suspicious links, employees continue to be lax with corporate devices, allowing an easier path to data breaches.
Yet, experts predict that negligence is not necessarily the biggest human-borne threat. Instead, because antimalware methods and digital security measures are stronger than ever, hackers could turn to physical infiltration to gain the information they want. Either by conscripting a disloyal employee or coercing one, attackers can gain access to legitimate credentials and make insider attacks.
This is a difficult threat to circumvent, but the main goal is educating business leaders about the potential for inside insecurities. Vetting employees, encouraging loyalty, and scheduling regular cybersecurity info sessions are good ways to remain protected against internal threats.
The Dawn of Digital Warfare
Perhaps the recent election cycle made it most clear, but warfare is no longer simply a physical act. Government agencies around the world are equipping themselves with digital capabilities, for both attack and defense. It is possible to cripple a nation (or a business, for that matter) through digital means alone, by scrambling servers, crashing networks, and stealing data.
In 2017, thanks in part to recent questions regarding Russia's digital behavior, cyberwarfare will move to the fore. Nations and corporations must arm themselves with appropriate digital defenses, such as high-performance computing used in conjunction with machine learning, which can target extraordinary user behavior before it becomes dangerous. Lives are just as much at stake in cyberwarfare, so it is imperative that our leaders gain the right advantages early on.
If nothing else, it is certain that 2017 will bring an increased awareness of the importance of cybersecurity. Since the internet gained prominence, users have slowly but surely adopted more and more protections against outside and inside threats and that trend will certainly continue in the coming years.
Disclosure: We might earn commission from qualifying purchases. The commission help keep the rest of my content free, so thank you!