You might have heard about a cryptex in the "Da Vinci Code" book by Dan Brown. The book said that the cryptex came from secret diaries of Leonardo da Vinci, but nobody can be sure about that.
Dan Brown described cryptex as a combination-lock strongbox keeping secret papyrus rolls that only sender and recipient who know the password can read. If someone try to smash the cryptex, a vinegar vial will break from inside the roll, the vinegar will spread over, dissolve the ink and make the message unreadable.
Inspired by the story, Stanislav Tatarinov, a designer from Siberia, Russia, approached a US company to make a Cryptex USB Flash Drive but they failed to produce it cheaply. Fortunately, Smart Decisions International bought the design and finally we have it here in the States.
Unboxing Video
Design & Features
The Cryptex USB Flash Drive consists of 5 rotating rings with digits set into a cylinder. When we rotate those rings to the right combination, all cuts inside the rings will be lined up and we will be able to pull the flash drive out.
The device really has a great design. It is made of brass and the material makes it look even older. I just wish the numbers could be carved instead of being painted on the rotating rings. It would make the cryptex cooler and more durable but I understand it will increase the manufacturing cost as well.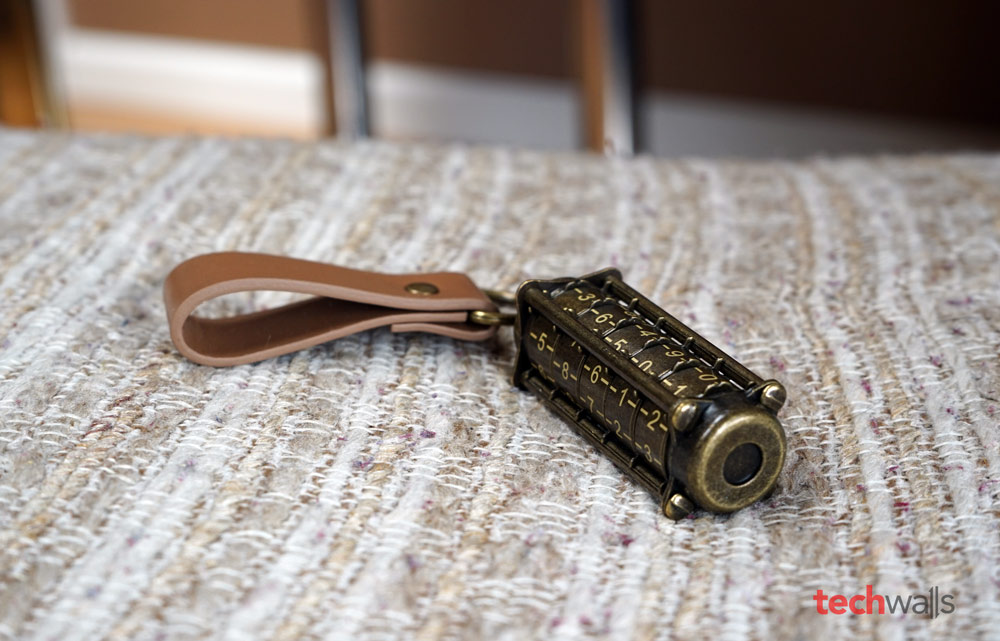 This is definitely providing a better security than normal flash drives but it is not an ultimate solution to keep your data safe because the flash drive won't be broken if someone try to break the lock. Besides, anyone can take the 4 screws on the top plate off and find ways to disassemble it. This is more of a geeky stuff in my opinion.
Another drawback of the device is that this is just a USB 2.0 drive with 16GB of storage. So, it is not a good storage for your photos or videos.
The Cryptex USB Flash Drive is available on Amazon for $49. Despite some minor issues, I really love it and I recommend it if you are looking for something geeky with great build quality.
Disclosure: We might earn commission from qualifying purchases. The commission help keep the rest of my content free, so thank you!