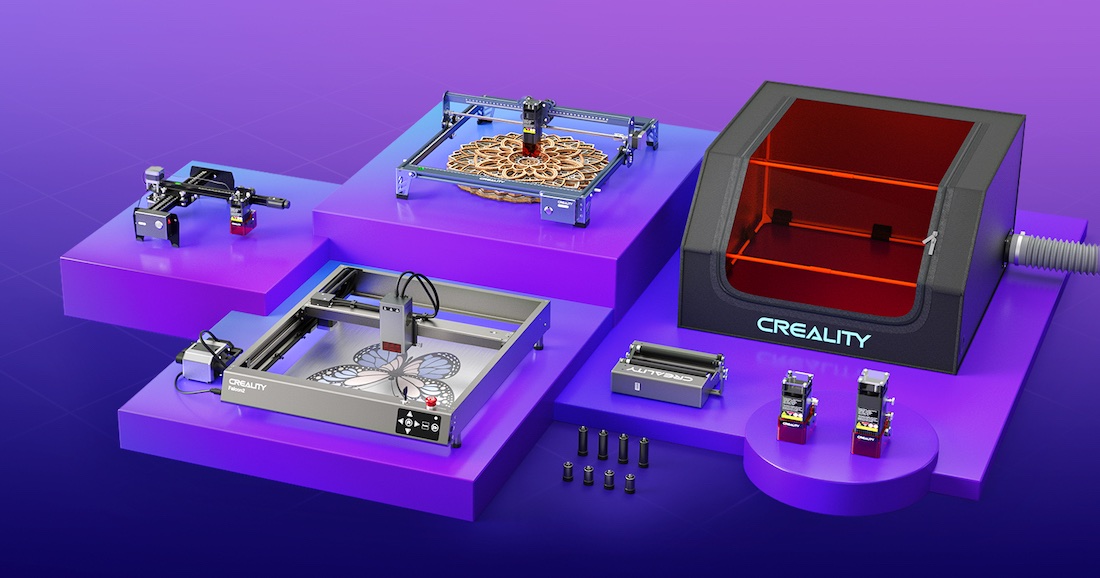 The Creality laser engraving series, which comes in various models and powers, was introduced in 2021 to serve better customers' expanding creative needs. Customers, including artists, hobbyists, and professionals, may now select the ideal product based on their specific creative requirements and have fun being creative. This time Creality will run a mid-year offer from June 13 to June 19 with a discount of up to 30% to thank their previous and current customers. So how to choose the most suitable laser engraver for yourself? Let's explore together!
Disclosure: This is a sponsored article; We were compensated to publish it on our website.
Creality Latest Laser Engraver: Faclon2 40W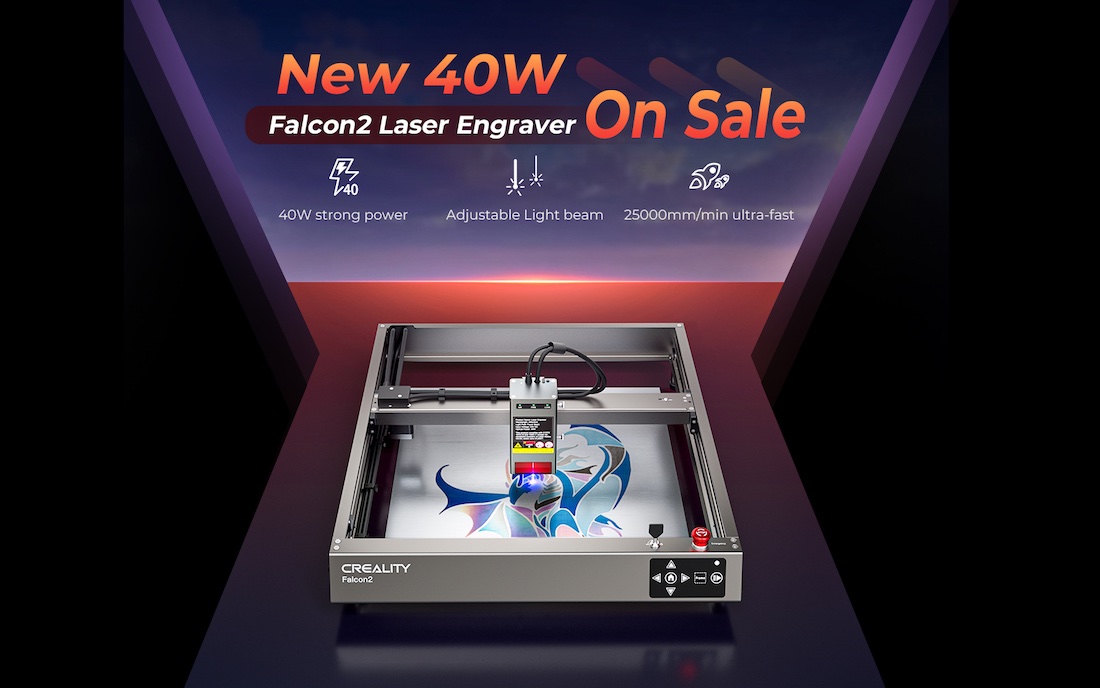 The Falcon2 40W inherits the innovative technology of the previous Falcon2 22W generation, but it's the most powerful version and it's the first laser engraver equipped with an unique adjustable beam feature in the world. It also ensures usability and safety. It is powerful enough to cut 20mm of wood with one pass while laser on metal surface. The integrated air-assist function can be achieved through step-less adjustment and automatically adjusting the airflow size through LightBurn software to meet different cutting and carving needs. It can blow away smoke and dust during engraving, ensuring cleaner and smoother surface cutting and maintaining accuracy and quality when engraving complex patterns. The air-assist function can also remove smoke and dust to protect the laser head lens. With enough temperature through its powerful power output, the Falcon2 40W can generate a laser beam. When this super powerful laser beam heats stainless steel, the metal surface will physically react and produce hundreds of colors. This makes your work more personalized and vivid.
Creality Best Sale Laser Engraver: Faclon2 22W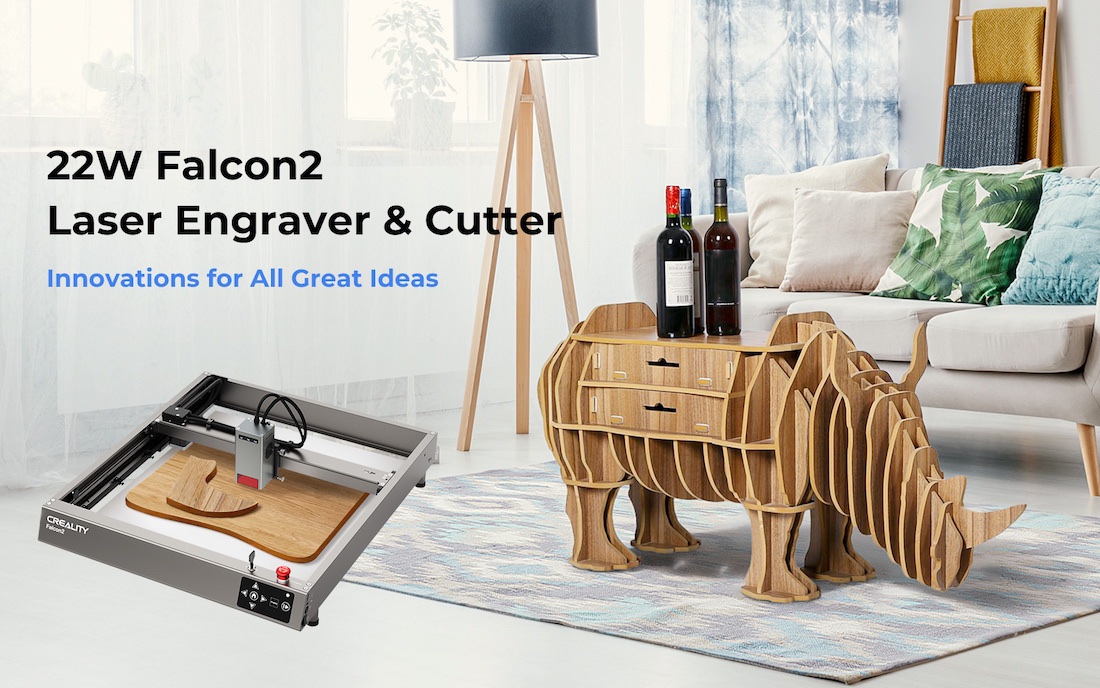 22W Creality Falcon2 will undoubtedly be more powerful and capable of cutting thicker materials. Wooden chandeliers or wooden screens are good choices for decorating your home. With more substantial power and 25000mm/min engraving speed, you can enjoy up to 2 times of productivity, which allows you to create more in less time. More importantly, it's equipped with an innovative integrated air assist system that can ensure a cleaner result and protects the laser lens. Moreover, it supports colorful engraving, producing hundreds of colors that bring your works to life.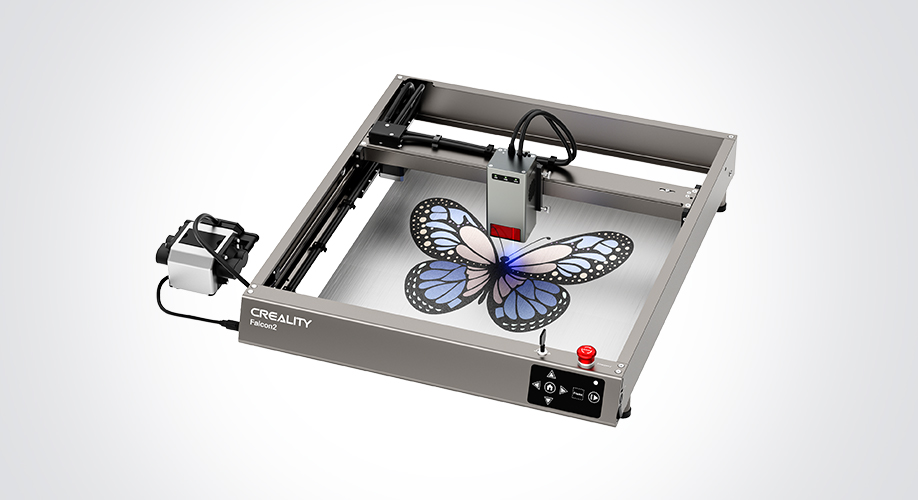 Most Cost-effective Laser Engraver: CR-Laser Falcon 10W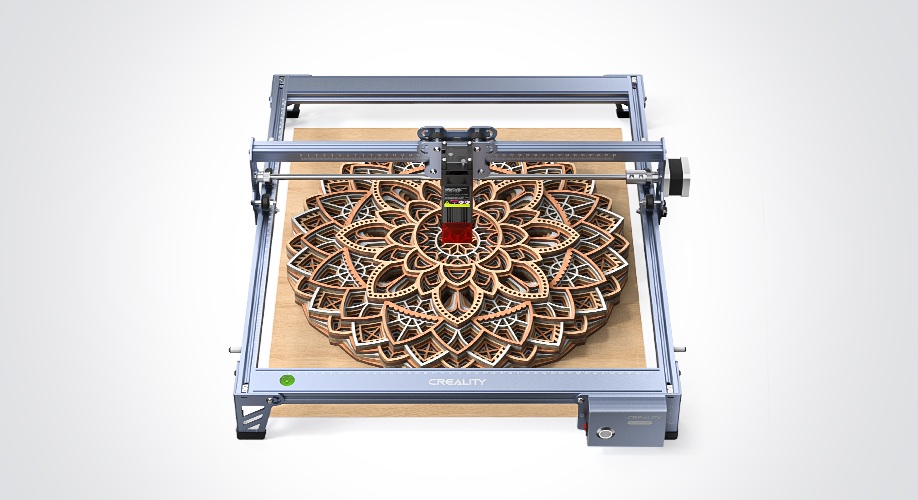 The 10W CR-Laser Falcon laser engraver makes it easier to cut through thicker materials. It can cut through 12mm wood board with one pass and engraves patterns on objects as hard as stone. CR-Laser Falcon has a 400×415 mm work area, which allows users to process more prominent pieces of material each time. An optional raiser can be chosen to increase the engraving height (approx. 150mm). With the optional raiser, patterns can be engraved and designed on a higher object, such as guitars or skateboards.
Entry-Level Laser Engraver: CR-Laser Falcon 5W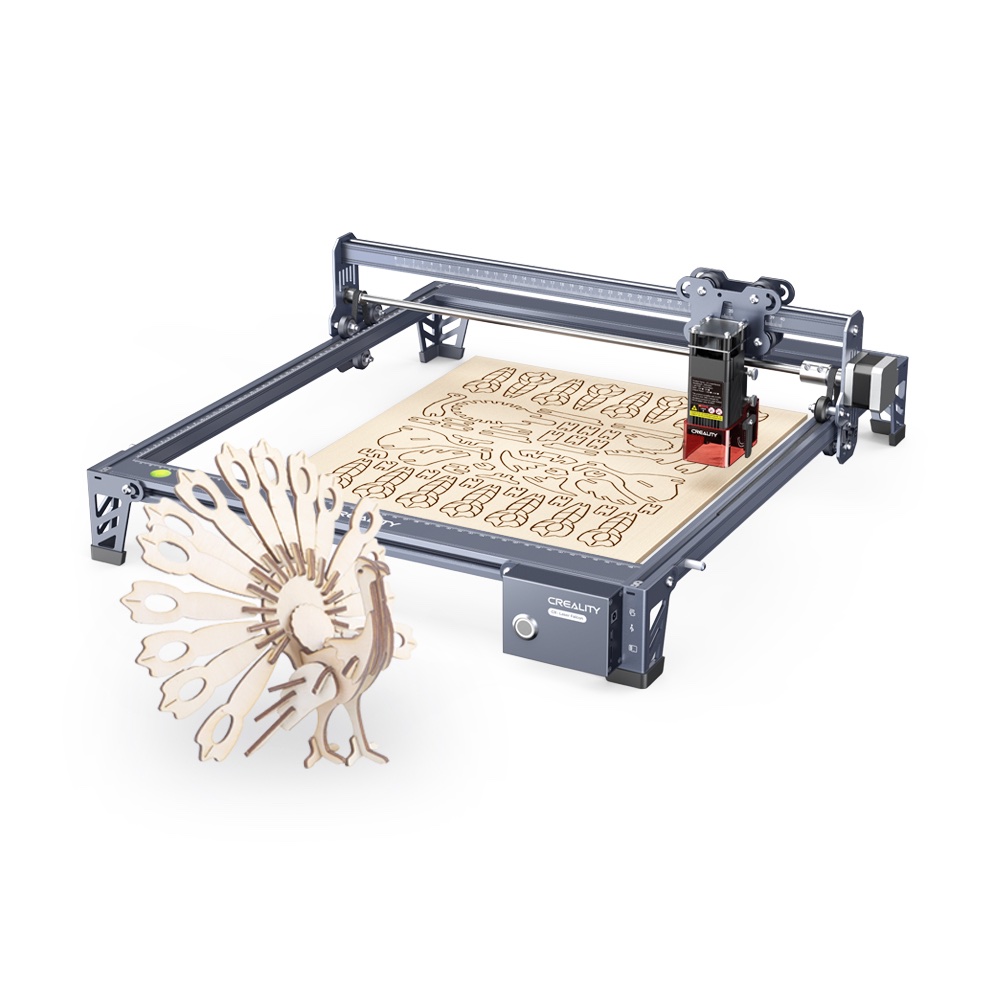 5W CR-Laser Falcon can engrave and cut more than ten materials. It can engrave patterns on board, wood, bamboo, rubber, leather, fabric,plastic, paper, and it also can cut wood, plastic, and paper. The extensive material support allows you to have creative, wonderful, entertaining, and more possible projects on your hand.
Except for laser engravers, Creality also launches accessories series including rotary roller, air assist, raisers, honeycomb bed, and protective cover for option. All these accessories allow users a safer and more comfortable working area to create more masterpieces, with discounts available from June 13 to June 16.
The Creality laser engraver series can make artistic models, home accents, and personalized gifts in mass. It is an effective tool for amateurs, small workshops, crafters, and more. It can cut and engraved on more than ten materials, such as matted stainless steel, leather, wood board, and acrylic. So why not let the engraving machine realize your unlimited creativity?
Where to buy Creality Laser Engravers?
Creality US Official Store: bit.ly/43YI2Cp
Creality EU Official Store: bit.ly/43V33hl
Creality UK Official Store: bit.ly/3p16kNc
Creality DE Official Store: bit.ly/43v1zdT
Creality AU Official Store: bit.ly/4401VZI
Creality CA Official Store: bit.ly/3qEtCci
Note: Creality offer special code: FN50, you can use this code to save an extra $50 for 22W and 10W laser engravers.
Disclosure: We might earn commission from qualifying purchases. The commission help keep the rest of my content free, so thank you!