As the owner of an app development agency, this is the question I get asked more than any other – by far.
Unfortunately, it's also almost impossible to give a direct answer.
The reality is that not all apps are created equal, and development costs can vary dramatically depending on the type of app you want to build, the feature set of your app, and what kind of developer you work with. I always tell my clients that it's like asking how much a car costs: are you looking for a '98 Corolla or a Ferrari? You do the math.
An app could cost $10,000, it could cost $100,000, or it could cost $1,000,000 or more. It all depends on what you're looking to build and how well you want it built.
The Low End of iPhone App Development Costs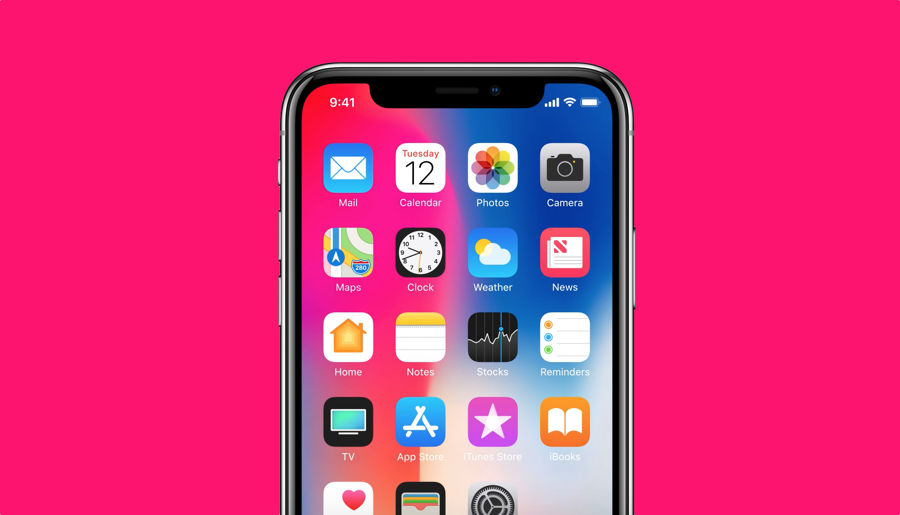 First, let's look at the lowest possible range for app development costs. $25,000 is on the very low end of the spectrum, but if all you're worried about is conserving costs, it's possible to get an app built for as little as $10,000 or even $5,000. But going that cheap comes with drawbacks.
With this kind of budget, it's only possible to build the very simplest of apps: I'm talking apps with only a single feature; not more than 3 or 4 at the most. This isn't necessarily a bad thing. More features don't necessarily make an app better, and if the feature provides value to users, keeping it simple is often a good idea. Still, though, building this cheap is restrictive in terms of functional capability.
The other part of the equation is the cost and quality of the developer you're working with. There are about a million developers on Upwork who will charge you $5/hour for full-stack mobile development in, say, Bangladesh. I've seen them. It's a far cry from what you'd pay for mobile app development in Los Angeles or a similar market. With that kind of rate, you can build an app for $5,000. The problem is what happens once you start trying to use that app.
Paying that little for app development is dangerous because there's no guarantee of even basic code quality. Chances are, that $5/hour code they ship you back is absolutely crawling with bugs. They may not pop out at first. But down the line, you'll be finding buttons that don't work, menu items that crash the program, and features that freeze a user's phone.
Often, fixing these bugs ends up costing more than it would have to go with a reputable developer in the first place. I've seen that, too – at my agency, we call them rescue missions. They're not pretty.
The High End of iPhone App Development Costs
Now we've seen the low end. But what's the high end? How much can it cost to build an expensive iPhone app?
In short, a lot.
For the most premium apps built by the most premium agencies, you can easily spend $1 million, $2 million, or more on an app. At these prices, we're talking about bulky, feature-rich apps with lots of back-end, server-side development.
Think of an app like Uber: the customer-facing UX isn't even half of what went into development for that app. The majority of development costs would happen on the server side: the algorithms for matching users with drivers, determining surge prices, ensuring there are enough drivers on the road to meet demand, plus all the back-end tech that goes into coordinating it all. No wonder some estimates say it cost $1 to $1.5 million for Uber to launch their minimum viable product.
It's also easy to rack up costs if you're engaging super high-end, large agencies for development. At the highest levels, meaning some of the biggest agencies in the world, you could be paying hundreds of dollars an hour for development talent. This guarantees a certain level of reliability and code quality, but unfortunately, you're not always getting what you pay for. Often, the biggest agencies will simply subcontract their work out to smaller, cheaper dev shops, then enjoy pure profit on the margins.
How Much Does It Cost to Make an iPhone App on Average?
The reality is, though, very few apps cost as little as $25,000 or as much as $1 million. Those are the outliers.
In my experience, the "average" cost to make an iPhone app, built by a solid developer, runs between $75,000 and $250,000. Again, it's difficult to pin down a number here: costs vary wildly between apps, and it all depends on what you need in your feature set. But speaking generally, $75–$250,000 is a reasonable range, with the average falling around $150,000. And personally, I've never seen an app succeed without a budget of at least $150,000.
The Hidden Costs of Mobile App Development
Finally, it's important to note here that if you're trying to determine the budget for building an iPhone app, development is only a piece of the puzzle. There are a lot of hidden costs you'll need to factor in: marketing, user acquisition, logistics and operations, and all the other costs that go with starting a business. You'll also need to maintain and update your app, and annual maintenance costs usually run at about 20% of your initial development budget.
But even more than understanding the costs of developing an iPhone app, it's critical to understand why you're building an app in the first place. Too often, I see founders get an app idea, rush into development, and assume that once their app is finished, they'll be reaping in the rewards.
This couldn't be farther from the truth.
While the Apple Store generates about $40 billion in revenue every year, most apps never reach financial solvency. Often, it's a result of a failure to think and plan ahead. No matter how much you're paying to develop our iPhone app, that money is an investment – and you need to do the research to understand whether or not it's a good one. If you're not clear on your value proposition, don't understand your target user, and haven't tried to validate our app idea in the marketplace, you're setting yourself up for failure.
But if you've spent the time testing your idea with users and are confident that there's a wide base of customers just waiting for your product?
Then no matter how much your app will cost, chances are, it's worth the price.
Author Bio
Ben Lee is a tech influencer, one of Inc.'s 30 Under 30 Most Brilliant Entrepreneurs, and co-founder of Rootstrap, a digital creative studio that helps clients including Fortune 100 companies and early-stage startups with strategy, development, and growth. Rootstrap's award-winning flagship service, Roadmapping, has helped over 500 entrepreneurs and startups hone their digital product for development & market success, with alumni raising an average of $250,000 in seed capital. Rootstrap regularly works with clients to develop mobile apps, web platforms, chatbots, and emerging tech projects, and past clients range from Snoop Dogg to Google and Spotify.
Disclosure: As an Amazon Associate, I earn from qualifying purchases. The commission help keep the rest of my content free, so thank you!