We love 3D printers. They solve many problems. They have given consumer the freedom to choose and build their own products rather than to make selection from a finite offering by manufacturers. They have linked creativity with its closure. You start off with a sketch on paper, and then you go on creating a 3D object with the exact dimensions which you can hold and feel. If something gets broken then don't worry, as you can just print a new part for it.
There is more to this story however. Consumer 3D printers nowadays are far from their prime time. They are immature. While printing 3D objects they produce a lot of leftover debris, which is useless and has to be thrown away. Also the products made are of far inferior quality and after a while they get broken and end up in the dumpster. Moreover, cheap 3D printers that print useless inferior products are on the rise and are contributing in global pollution. We already have a serious waste problem on Earth. We use too much plastic. We throw far too much away. It is polluting and filling up the oceans and covering miles of land.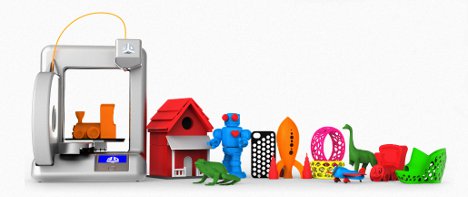 But all hope is not lost. If the masses opt for 3D printers then it can be a good thing too. Some manufacturers are still printing cheap plastic stuff like plastic key rings etc. With 3D printers becoming the norm less people will buy them because when you can customize your own unique key ring then why would you buy one from the store. Also plastic products that are manufactured at an industry have high stakes attached with them. If a fault occurs in a batch then the whole batch has to be discarded. A consumer 3D printer usually only prints one product at a time and if the badge fails, the waste produced is much lower than its industrial counterpart.
Disclosure: We might earn commission from qualifying purchases. The commission help keep the rest of my content free, so thank you!