Disclosure: This is a sponsored post, we were compensated to publish this article on our website.
While pigeonholing projects into technology isn't the intent, most construction management apps are purpose-built comprehensive suites meant to close projects better.
Rapid reforms in the construction sector have left the industry divided.
While some companies have welcomed cloud-based construction software, a good margin of those hasn't paused to think what such software could change – take the dismal productivity of 80% of construction businesses.
Long gone are the days when project details were faxed. Today, if companies are to realize profitability, they must realize the benefits of a construction management tool. Unifying diverse project teams, these tools synergize a patchwork of project tasks into high-functioning construction jobsites poised to drive efficiency.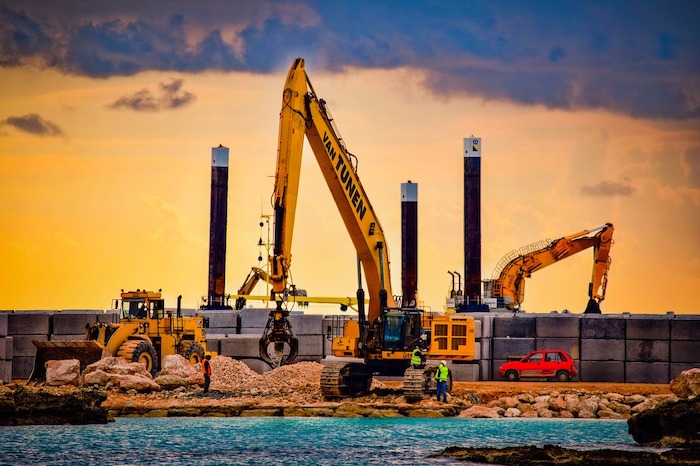 To help you run a high-performing team, we break down five broad rationales in choosing a construction project management tool.
Scalability and Affordability
Cloud-based construction software offer options that help you scale activities on jobsite. They have a robust system design that allows heavy document uploads carrying valuable information for workers across teams to act upon decisions taken by the higher-ups. They can be tailored to project needs, making them context-aware from the beginning to automatically mould into the full lifecycle.
One of the key files referred to in the construction process is a request for information; it helps project managers in becoming better informed when taking crucial measures to improve jobsite efficiency. Here's a blog by Procore Technologies that informs on the use of an RFI.
A tool that streamlines RFIs during the project lifecycle reduces costly reworks due to ambiguity.
While most software costs are comparable, your choice will come from a combination of client-owner expectations and project-specific priorities. Many companies are better off with cloud software that offers a good cost profile over the long term. Still others are concerned about data security and system supportability as a cloud-centric system could expose companies to vulnerability while an obsolete software can stall operations as planned. These areas have to be assessed in tandem with your project's circumstances to check if a given provider can deliver on your privacy and support needs.
Connectivity
While construction activities take place, owners and clients want to be in the know to understand how implementation progresses.
Cloud software connects on-ground teams with managerial staff in the head office for real-time tracking and communication. Given its virtual tractability, construction tools avoid lags and miscommunication during the course of the project. Many software options come optimized for mobile interfaces and are available on Android and Apple devices. Mobile optimization is a huge factor in onboarding software as project managers look to these interfaces for native connectivity. They also enable staff to mark up orders and drawings and attach photos to expedite decision making and execute them with precision.
Usability
An app's usability is defined by the scope and complexity of a project.
If you're managing a commercial construction project, your focus may be on effective bidding for various jobs on site whereas for a major civil project you might need a wide range of sub-contracting templates to call on the best sub-contractors in your location. Each app comes loaded with a set of features that are customizable to project requirements. Having a thorough awareness of what they are and how they may change over the project lifecycle will determine who and how they will handle the software. By weighing your staff needs, project demands, and support requirements, you stand a better chance at buying the right tool that provides a familiar environment for users.
Another important aspect is to align the software with different user roles. On many projects, it's mandatory to send updated reports daily to project owners—when refracted through the lens of the tool's capabilities, it should be able to notify when tasks are due, help manage workflows, consolidate data in an analytical report which can then be shared on the project dashboard. Good software will provide you with multiple reporting options in various formats without consuming much time and compromising on quality.
Interoperability
One of the fundamental features desired in a cloud system is its flexibility to integrate with different business systems. Functions such as accounting, email blasts, worker compensation, and invoicing are equally crucial to keep the business afloat. Streamlining those needs updating data more frequently than manually possible to maintain efficiency. Such intense file sharing should be supported by the software you go with since their storage will prevent business interruptions and serve as evidence in times of crisis.
Customer Support
Some questions worth asking before judging a software's customer support:
Do they provide end-to-end walkthroughs of complex software features?
What's their reputation for customer service?
What kind of after-sales support do they offer to make the best use of the tool?
Are they willing to work around features to help align them with project needs?
Knowing accurate answers to these must-have queries will take you far in leveraging the software beyond its functional benefits. Customer support should be able to serve your business needs and be partners in your growth. If they are tone deaf to how your business operates, you will struggle to explain what needs to be fixed, further increasing lead time on dependent tasks and costing you severe productivity risks.
A proactive customer support will improve the product's performance than originally deemed possible. Hence, every project manager must view its necessity in the context of the project conditions.
While buying a construction management software is almost indispensable, you shouldn't rush your decision to onboard one simply based on what they appear to sell. Conduct a thorough internal and external analysis to see which programs stand out in line with your project's performance parameters. A construction project management system calibrates the risks involved and reconciles disparities between client expectations and construction company's needs.
It is in the interest of companies to test software through multiple what-if scenarios and arrive at its true value for their project.
What do you look for in a construction management tool?
Disclosure: We might earn commission from qualifying purchases. The commission help keep the rest of my content free, so thank you!