Video games have been around for several decades now. Ever since the gaming console was invented, there was no stopping further innovation in the industry of gaming.
Fast forward to now, it is a multi-billion-dollar industry with no signs of stopping or slowing down. While enthusiasts would argue that gaming is best enjoyed using a console or a browser, there is no doubt that mobile gaming is one of the primary drivers for this increase in revenue.
Why mobile?
There will always be purists who claim that mobile gaming is not real gaming. Nonetheless, this channel is growing in popularity every year. Many game developers are answering the demand and more and strategy games are becoming available on Google Play and the AppStore. Big developers are also taking advantage of the market by diversifying their selection in order to include mobile versions. In fact, retro and classic games have been given an upgrade to fit into the mobile gaming genre. Why is mobile gaming fast becoming the norm?
Easy access and portability. The most obvious reason is the portability of mobile devices. You can bring it anywhere with you and start playing. It has become a favorite pastime of many people. It is easy to understand why there is such a great demand to offer mobile versions of strategy games. Most mobile games are free to download which means that if you don't like it, you can simply uninstall it.
User-friendly games. Aside from strategy games, there are mobile games that cater to the interest of everyone from children, to adults. The variety of options means you can enjoy as many games as you want while you are on the go, or simply trying to pass time. Developers are constantly making sure that users are not bored by offering fun, and short games that are easy to play.
Quality similar to console games. Developers of console and PC strategy games are also catering to the mobile market by releasing similar versions. For example, Nintendo games are also available for Apple and Android smartphones. The quality of these games are similar to console games, so it is not a surprise why mobile games have risen in popularity.
It won't break the bank. A majority of strategy games available for mobile phones are free-to-play, with the addition of in-app purchases if you truly want to level-up the experience. Since players are not forced to buy anything, they can keep playing to unlock levels and get freebies. This is another reason why mobile games have slowly taken over the market.
It's fun. Lastly, playing games on your mobile phone is quite enjoyable. If you like strategy games, you can play with friends and colleagues or with your family. There are endless opportunities to have fun while playing mobile games. The market caters to just about anyone with a range of RPG games, racing games, arcade games, and even kids' games.
According to a 2017 gaming industry revenue breakdown, mobile games make up 42% of the global market. The rising trend of mobile games cannot be denied and developers continue to capitalize on this demand.
Why PC gaming?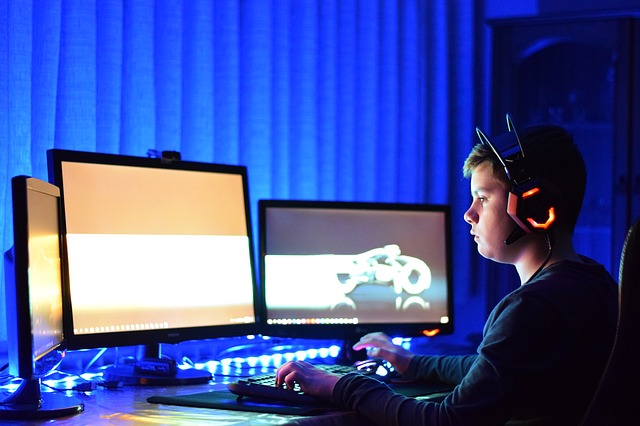 In contrast, PC gaming remains steadily in demand due to the fact that gaming enthusiasts argue it is better to play strategy games on your computer rather than on a console or mobile phone. It is a fact that when it comes to cost, gaming on your browser or your computer is still more expensive. Most of the gamers who are taking their craft seriously can spend hundreds of dollars on a gaming computer.
One of the benefits of playing on your PC which is arguably why gaming enthusiasts prefer to do so is the ability to upgrade the computer to have a better gaming performance as well as sharper graphics. Nevertheless, factors such as the browser you are using also impacts the gaming experience online. Here is a quick rundown of the best browsers to use for online gaming:
Google Chrome – Statistically, Google Chrome has performed very well in the speed arena. However, recent updates to the browser shows that it is slowly phasing out Flash in preference for HTML 5. For a gamer who is using Flash games, this browser may not be the best choice.
FireFox – Recent updates will reduce this browsers use of your computer's RAM. This will result in faster page loading time. It is also highly compatible with VR and AR games which puts this browser neck and neck with Chrome.
Safari – This browser makes the most sense to use on a Mac computer because it was specifically designed for it.
Opera – This browser can also perform very well in terms of speed. Its features include: auto-blocking ads, it compresses data, and it can reroute online traffic to Opera servers.
Another advantage of playing on your PC is the variety of strategy games available online. You can find real-time strategy games and turn-based strategy games which can only be played on your computer. Consoles cannot compete when it comes to variety. You can also build your gaming library at a fraction of the cost because new games are released for PC and some of these games go on sale regularly.
Another benefit of gaming on your PC is that you can change your field of view and you have better control and flexibility. However, there are still some limitations to PC gaming which is why some people still prefer consoles.
Conclusion
In comparison with mobile gaming, PC or browser gaming takes up only 27% of the market share according to the data gathered from 2017. Clearly, mobile games are more popular. However, the market share for mobile games is not only exclusive to strategy games.
Strategy games, in general, cater to a specific market but it has consistently performed well in the market. With the return of classic games as well are new games such as space simulations, strategy games have experienced another surge in popularity over the past several years. This popularity is largely applicable to the mobile market because strategy games are not always preferred by mainstream players using PCs and consoles.
Whatever the case may be, gaming has indeed been given a major facelift because of the popularity of mobile devices. Nevertheless, PC gaming and console gaming will continue to have a steady niche in the market because different genres of games are often more compatible with one platform over the other. The gaming industry is only bound to grow as the demand increases and as developers keep on innovating and providing more exciting options.
Disclosure: As an Amazon Associate, I earn from qualifying purchases. The commission help keep the rest of my content free, so thank you!