I've tested a few portable printers in the past year but couldn't use any of them in my daily life. Some printers still require ribbon and their own paper; Most importantly, their printing quality was quite disappointing and couldn't come close to my inkjet printer. I set my expectation level pretty low when trying the new COLORWING M08F portable printer but I'm quite surprised with its performance.
Disclosure: We received the printer in exchange for the review. We tested the product thoroughly to make sure the review is honest and unbiased.
Unboxing & Testing Video
Features & Performance
COLORWING M08F comes in a small packaging with a few accessories like a carrying pouch, a USB stick with drivers, and a USB cable. The printer has a portable and lightweight design, so you totally can bring it with you when traveling. It is also super easy to set up the printer. It is compatible with macOS, Windows, Android, and iOS; That means you can use it with your PC, laptop, or smartphone.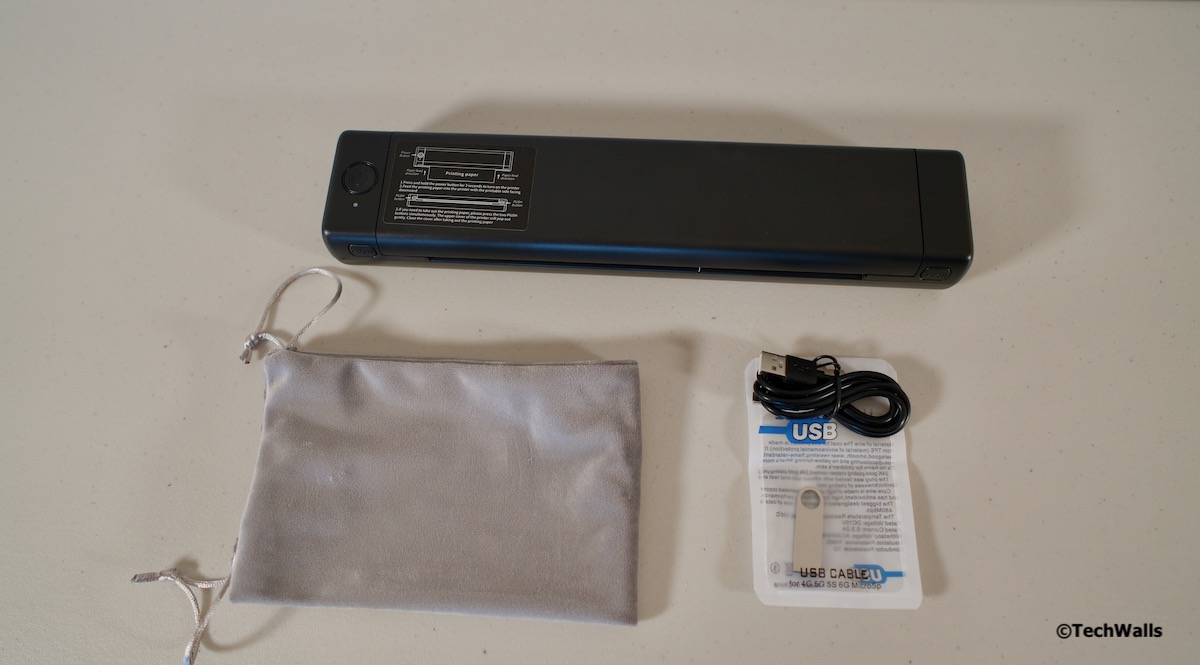 If you want to use the printer with your computer, you will need to connect it with the included USB-C cable, install the corresponding driver, and use it just like any other printer. In case you want to use it wirelessly with your phone, you just need to install the Phomemo app and pair it with the printer via Bluetooth. The whole setup process took me less than 2 minutes.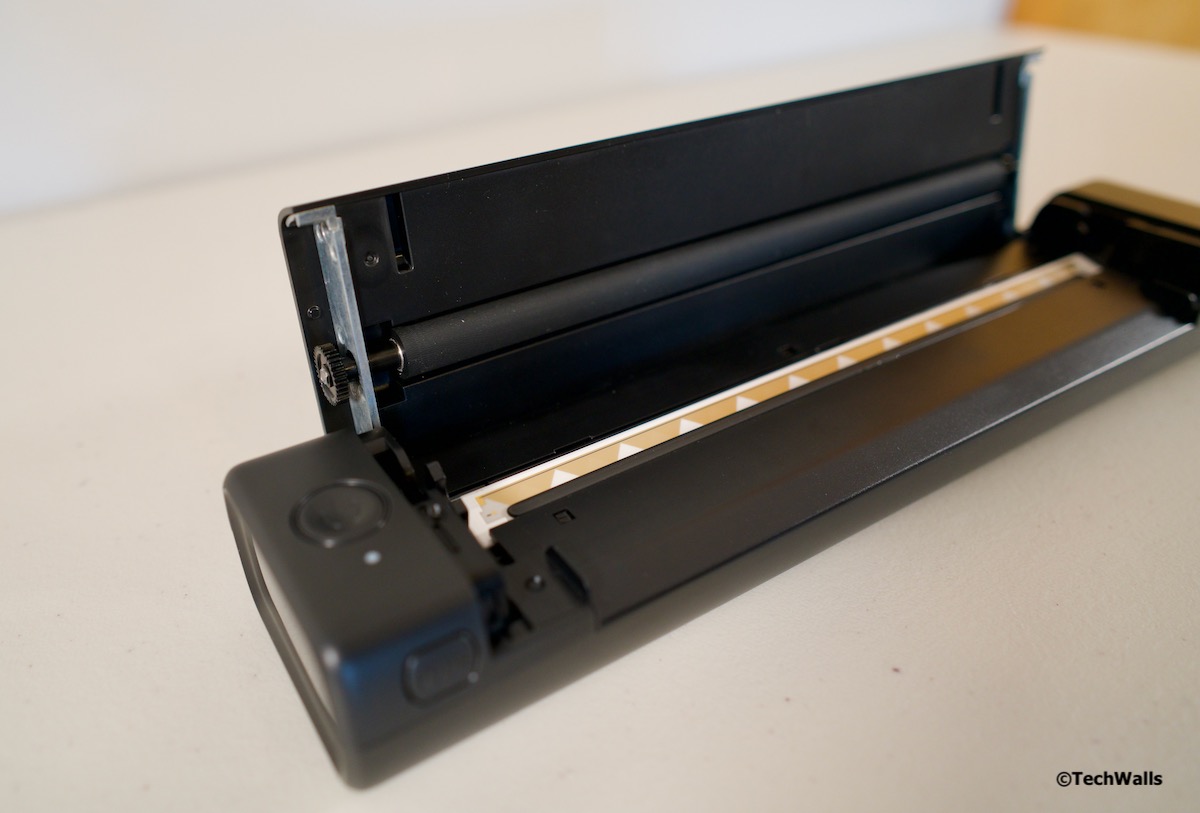 The best feature of the M08F printer is that it doesn't require any ink, toner, or ribbon. The only supply you need to buy is the A4 thermal paper. At the time of writing this review, COLORWING is selling a pack of 200 sheets for around $40 on Amazon. The price of thermal paper is obviously much more expensive than traditional printing paper but you won't have to pay for ribbon or ink cartridges. The printing cost per sheet is 20 cents; It is more expensive than on inkjet printers but still cheaper than printing services at FedEx. Moreover, when you need to print confidential documents during your business trips, using this portable printer is much safer and more convenient.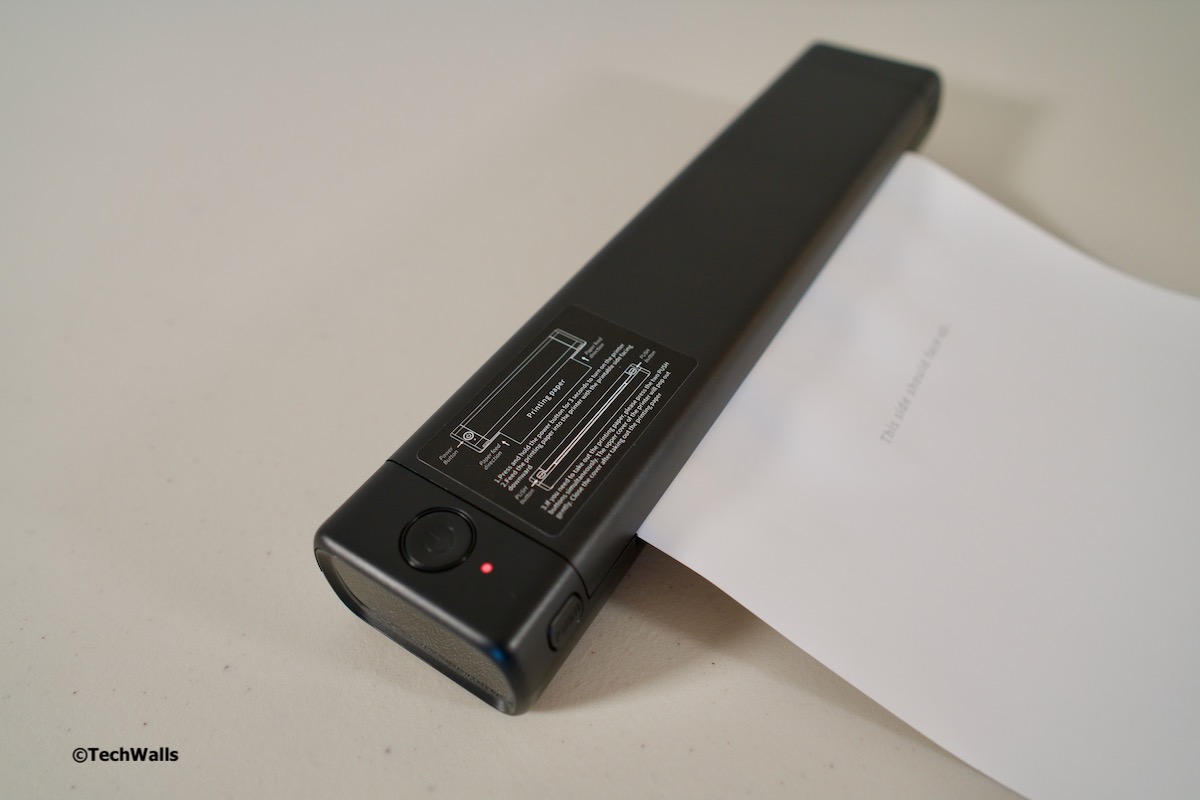 The printer is powered by a 1,200mAh lithium battery. Once fully charged, you can print more than 100 sheets of letter-size paper. As compared to inkjet or laser printers, the printing speed of this thermal printer is significantly slower. It takes about 5-6 seconds to print one page and I have to feed the paper one by one. It it not ideal for printing long documents and the printer is not designed for that task. On the other hand, I am quite surprised with the printing quality; The text still look a little jagged when seeing up close but the sharpness and clarity are amazing. Undoubtedly, this is the best printing quality in all portable printers I've used before.
The only disadvantage of the product is that the thermal paper is significantly thinner than standard letter paper. Therefore, it doesn't hold its shape very well when I pick it up. You'd probably still need to stick with inkjet or laser printers for professional documents. The COLORWING printer is more suitable for printing less formal documents like invoices, contracts, etc.
The COLORWING M08F is the best portable printer I've used. It is not perfect but it comes very close to an ideal portable printer for travelers and businessmen. I hope they will keep improving the product, lower price of thermal paper, and make the paper thicker. That would be an easy recommendation then. At this time, they are selling a bundle including the printer and thermal paper for the same price of $259; If you're interested in the product, you definitely should check it out.
Disclosure: We might earn commission from qualifying purchases. The commission help keep the rest of my content free, so thank you!