Good news for journalists, political and free speech advocacy websites, CloudFlare has introduced a powerful tool to protect your network from distributed denial-of-service attacks. And the technology comes without charge for eligible users.
At a time when it is no longer an arduous task to get even with organizations that some radical thinkers believe to be blocking their way towards their goals, attacking the websites of perceived enemies has become easier than ever. Most victims span from news organizations, government websites, NGOs, famous personalities, among others.
In fact, just recently in March 2014, a dozen of news organizations that play a key role on a global scale have succumbed to attacks by usually state-sponsored hackers who had wanted to suppress reports that were not in favor of their government or simply wished to deface famous websites such as The New York Times, Financial Times, Washington Post. And then on June 18 several pro-democracy websites in Hong Kong, including the newspaper Apple Daily and mock election portal PopVote, were under DDoS attacks.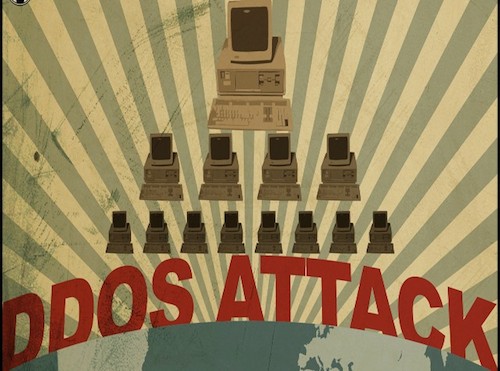 Prompted perhaps by instances of those attacks, CloudFlare developed Project Galileo, an initiative that aims to protect websites that either promote freedom of speech, pushes for the public interest or those that report about political matters without fear of retribution from governments.
CloudFlare has already attracted various groups to the free project, including religious groups, LGBT rights organizations, minority rights organizations, citizen journalism groups and independent media organizations, among others, though CloudFlare would not disclose their identities as a policy to shield them from potential heightened attacks.
There are several qualifications, however, before a website wanting to avail of this tool may finally get their hands on it. Project Galileo is designed to completely protect a website that comes under attack so that it remains online despite boundaries and locations.
For example, interested websites must provide proof that they are working to gather news from everywhere, or works for civil advocacies, or websites that work on political issues, status that sometimes draws criticism in many forms, including cyber attacks. At the core of these attacks is the differences of ideologies that sometimes lead to bitter conflict and exchange of broadsides.
So the CloudFlare is indeed of great help to those kinds of websites. Part of the ways that CloudFlare resort to when it is trying to verify the identity of applicants is its partnership with civil organizations such as the Freedom of the Press Foundation and the Center for Democracy and Technology and American Civil Liberties Union whose database provides information about existing news organizations and civil society groups around the world.
If these websites happen to be the target of DDoS, they will be able to keep operational for a couple of hours online through the Project Galileo.
Disclosure: As an Amazon Associate, I earn from qualifying purchases. The commission help keep the rest of my content free, so thank you!