Self-empty robot vacuum is trending of last to answer the demand for smarter appliances. And it's said to require no hand emptying.
Our pick of most worthwhile robovac is Lydsto R1 which, on discount plus price cut, is down to below $319.1, the lowest of Lydsto and even the whole self-empty robovac market. The coupon link and discount code are given below. But first, we will compete Lydsto R1 with regular robot vacuum to see how well they clean and how convenient they are.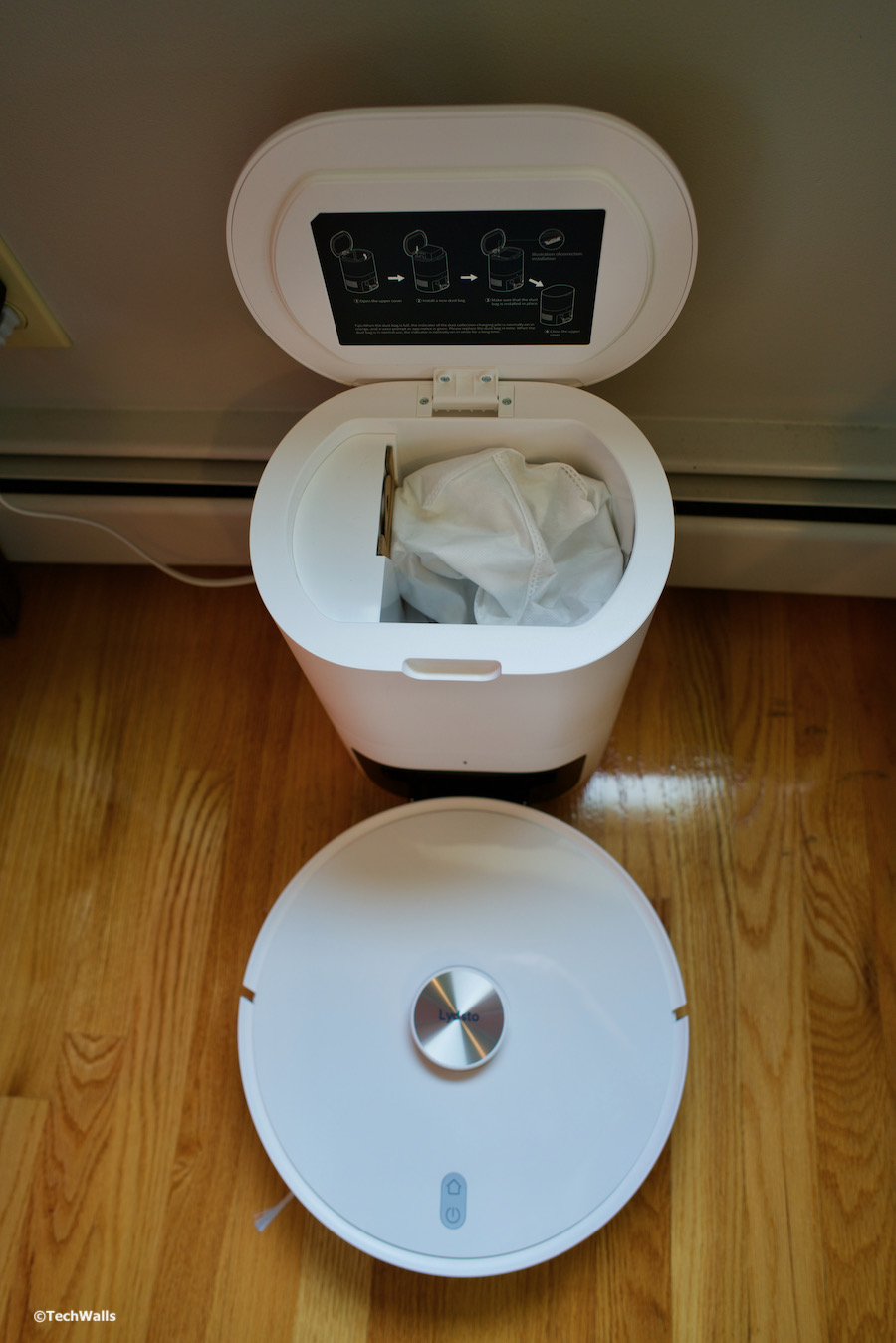 Cleaning Tests and Dust Bin Check
First of all, we simulate normal domestic situations by setting up two equal areas filled with everyday waste. The results come equally satisfying (with both robovacs starting empty): the waste is vacuumed up pretty soon, and the flour's wiped clean.
After cleaning, Lydsto R1 reports 'task completed' and docks back home. Soon after, the dust is emptied into the home base in 12 seconds with a faint vacuuming sound. The regular robot vacuum also docks back to the charging station but the dust bin isn't treated.
We then check the dust bin of each robot. Lydsto R1's completely cleaned. But its counterpart is full of waste, and some flour sprays out as we opened the bin.
Second Run
Next, we carry out the second run without hand cleaning the robots, and see how they perform cleaning the same set as last time.
The results are polarized this time. Lydsto R1 gets the work done perfect and fast like it did before. The regular robot vacuum, on the other hand, fails to clean the floor even running back and forth for several times. Like before, Lydsto R1 empties itself soon after docking back home.
Dust Bin Check and Repeating the Steps Above
We check the dust bins again after the second run. The dust bin of Lydsto R1 is again perfectly empty. The dust bin of regular model is filled up this time, and the waste spills out when we open it.
The suction loss out of waste filling up, and consequently damaged cleaning performance, is obvious after repeating test. We alter the amount of waste in the bin of the regular robot vacuum multiple times, and the results proves our guess: the more filled up the robot is, the weaker it gets.
Conclusion
Regular robot vacuum suffers from air flow blockage caused by accumulating waste. Even if you don't mind clean it run after run, the raising dust is still a potential threat to your health. Lydsto R1, according to the test results, maintains high suction power, frees us from messy dust bin cleaning, and provides better experience with APP remote control and scheduled cleaning.
Buy Lydsto R1 on Amazon with $40.00 OFF coupon
Original price: $399.00
10% OFF Code: LYDSTOMC1
Disclosure: We might earn commission from qualifying purchases. The commission help keep the rest of my content free, so thank you!