Whether you want to build a splendid gaming PC or a standard PC for office purpose, choosing the right PC case is really important.
Just like the other components, picking a PC case is also a hectic job.
The basic things to be kept in mind while choosing the PC case – it should be of the right size, the innards should be spacious enough, support for all important components should be present and lastly, the case should be aesthetically appealing.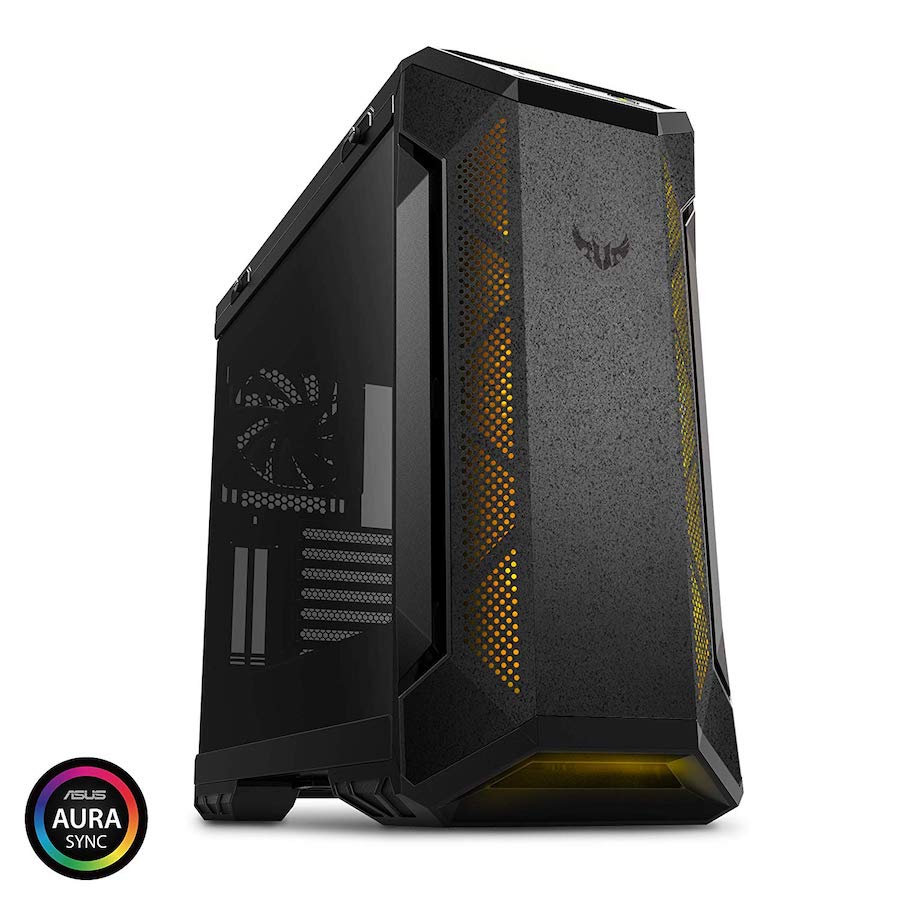 Let us know more about the characteristics of a PC case. Firstly, PC cases are available in various sizes.
The size really matters. If you want to build a PC solely for gaming purpose, choosing the right size is really important. The thing to be kept in mind is that if the PC case is too big then, it would only acquire unnecessary space in your room. This would further make your room cluttered.
Though, if the PC cabinet is too small, you might not be able to adjust all the necessary components inside. Especially in the case of a gaming PC where there are additional components such as cooling fans, graphic and sound card, a small cabinet would not be able to occupy all of these easily.
PC Case Size:
There is a particular size standard set in the market which describes the form factor of the PC case. In general, there are five basic standards:
1. Mini-ATX:
The Mini-ATX case would not be a good choice if you want to build a gaming PC. It is so because there is not much space inside the case.
You would not be able to install all the necessary components inside the case.
2. Micro-ATX:
The Micro-ATX cases usually have a built-in power supply and a bigger size than the Mini-ATX cases.
These cases are good enough for building an entry level gaming PC.
3. ATX:
An ATX case is a standard, universal case and has the capability to sustain powerful hardware components. You can check the latest ATX cases on TheTechSwag where they have reviewed the top cabinet of 2019.
4. EATX and XL-ATX:
EATX and XL-ATX are two size options if you want to build a PC for proper intensive gaming or if you want to build a server beast.
These cases can accommodate multiple graphic cards, hard disk drives, RAM sticks and more.
You should also check whether your PC case comes with the coolers pre installed or not. Also, check whether there is additional space for CPU coolers.
If going for a gaming PC then there should also be proper space for installing a liquid cooling system. But such systems can be costly.
Some things to be kept in mind which also make a PC case look better and also flexible at the same time are:
The side panel should be made out of transparent tempered glass. This makes the PC look attractive. Sometimes these side panel glasses can be opened easily without actually having to unscrew the case. Also, tempered glass provides additional durability to the case.
There should be wire holders inside the case for a better wiring experience. It helps in making the whole inner system look subtle and tidy.
There can be RGB lights present on your PC case. This will surely increase the price of your PC case but will definitely make it look better. Though, no need to go for the same if you are looking to buy a PC case for office or professional usage.
The button placement should also be simple. Things should be kept comfy so that you do not face any difficulty while daily operation.
Easy air flow and ventilation holes. No point if the PC case just looks attractive but later adds up heating the inner system. This is especially to be noted for gamers as they can usually end up overclocking the motherboard building up additional heat inside the cabinet.
There is one more size categorization other than the form factor- The "tower" system. It is often in the description of the PC case. The tower classification is much simpler than the categorization based on form factor. There are three types of PC case towers in total:
1. The Mini Tower
The mini tower PC cases are getting recognition these days because this is the era of miniaturization.
These kind of cases are mainly preferred for office work and the configuration that can be squeezed inside them is of low or moderate level.
2. The Middle Tower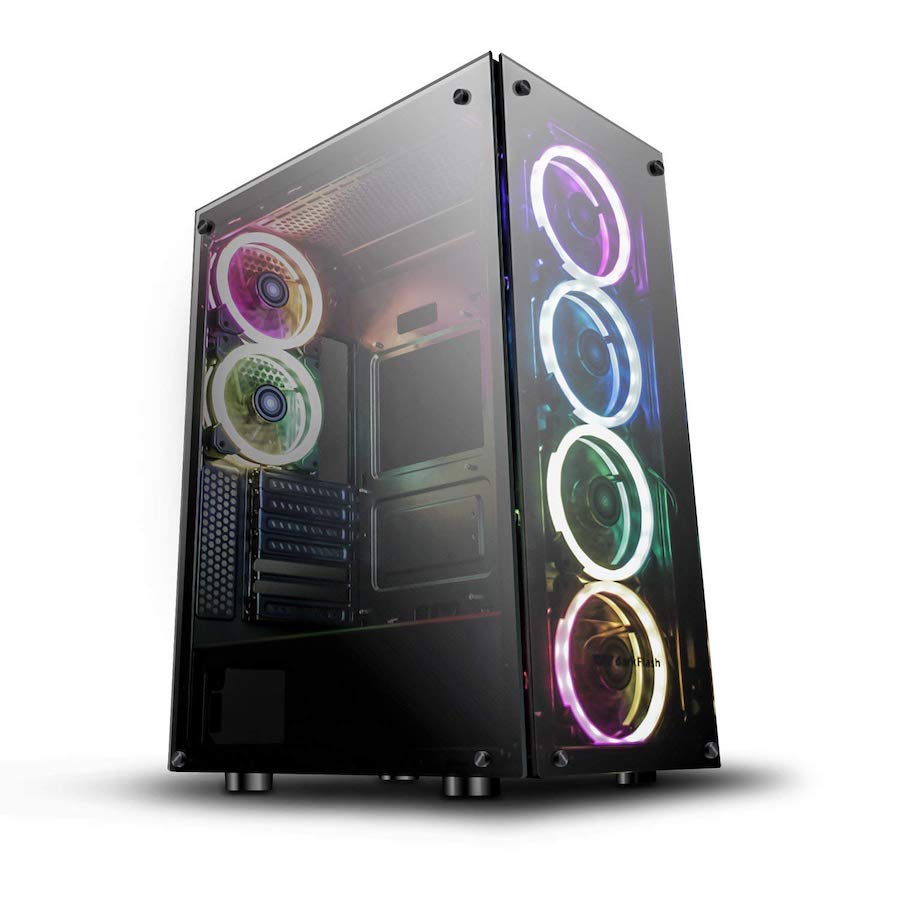 If you want to have a gaming PC then you should probably go for a middle tower PC case.
This PC case is for standard home usage and entry or mid level gaming purposes. Too many components cannot be fitted into this this PC case.
3. The Big Tower or The Full Tower
If you need more space to fit in all the components and if you want to build a PC mainly for intensive gaming, then a full sized or big tower PC case will be the perfect option for you.
People nowadays have started opting for a small sized PC case because these cases are compact and portable.
The major reason also being that most of the hardware components have started to come in small sizes these days thus fitting inside a small ATX case fairly easily.
The final thing to be considered is the price which can range from a $50-$500 depending on what type of case and brand you are considering.
The features offered at the price should be enough to satisfy your needs. If you want to buy a budget friendly PC cabinet, you might have to compromise on the looks.
We hope that this post will save you some time considering different PC cabinets.
Do share your views in the comments section below. We would love to answer to your queries if any.
Disclosure: We might earn commission from qualifying purchases. The commission help keep the rest of my content free, so thank you!