Beware of Star N9500, a China-made knockoff of the genuine Samsung Galaxy S4 smartphone that has been spotted on Amazon and eBay, among other online stores. The imitation actually contains virus and Trojan that steals personal data to the advantage of the hackers.
The malware contained in Star N9500 is disguised as the Google Play Store, but in fact works in stealth mode to track the user's location, record phone calls, breach online banking accounts, perform online purchases and send text messages at the expense of the user, who is unfortunately not aware as this happens.
Star N9500 is being sold through resellers that G Data, the security that first reported on the incident, says are located in Belfast and Hong Kong. The malware transmits the stolen data to servers in China and even furthers the attack by adding virus-stricken apps to the smartphone, still at the innocence of the user.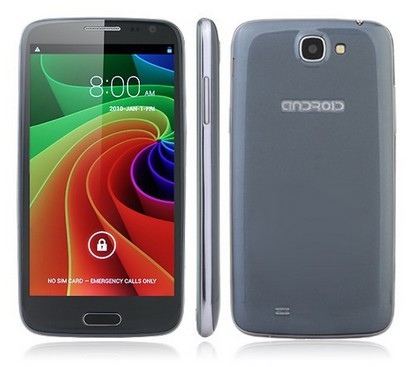 It remains unclear how the Trojan found its new into the Star N9500 smartphone, whether it was deliberately installed during  the production phase or some bad actors got in the way of logistics and mass-infected the devices with the malware. According to G Data, which performed deep analysis on some samples of smartphones bought from China, the malware could not be removed from the devices.
What aggravates the situation is the difficulty with which the malware can be detected by users since it operates furtively in the background, thus making it hard to initially detect malicious, unauthorized activities in your phone as hackers have full access to the system since the malware is embedded in the smartphone.
The Chinese smartphone is being sold in Europe for about $200, which is nearly three times cheaper than the Samsung Galaxy S4. The low-price Star N9500 also comes with free accessories such as an extra battery, adapter for car charging and a cover. This is part of the Chinese manufacturer's strategy to lure users who are looking for cheap smartphones. But in fact, the smartphone does not come cheap since it steals data to be sold the third-party crooks.
The low price alone should send us warning that any mobile device sold that way must have some sinister operations behind it. Android phones are the usual suspect when we talk about malware. And talking about malware, it never was surprising that Android has always been involved, whether because of the Android-toting smartphones or through imitations such as in the case of the Star N9500.
Approximately 9 out of 10 malware has been targeting Android devices.
Disclosure: As an Amazon Associate, I earn from qualifying purchases. The commission help keep the rest of my content free, so thank you!