The rise in electric vehicles (EVs) like Tesla has led to a range of conversations about charging methods, compatibility, and infrastructure. Charging a Tesla – or any EV – while on the move can be a challenge, especially when traveling to places like campgrounds.
Campgrounds often have electric connections for RVs, typically NEMA 14-50 and NEMA TT-30 outlets. It is possible to use these outlets to charge your Tesla, but you need to understand the intricacies involved, as well as the suitable adapters for each type of outlet.
The NEMA 14-50 Outlet
The NEMA 14-50 is a 240V outlet often found in newer RV parks and campgrounds. This outlet is excellent for charging Teslas because it can provide a faster charge compared to standard household outlets. The Tesla Mobile Connector is equipped with a NEMA 14-50 adapter. As the maximum current of the Mobile Connector is limited at 32A, it can deliver the maximum power of 7.6 kW and charge the battery for 20-30 miles per hour, depending on the model. This is a reliable and efficient way to charge your Tesla while camping.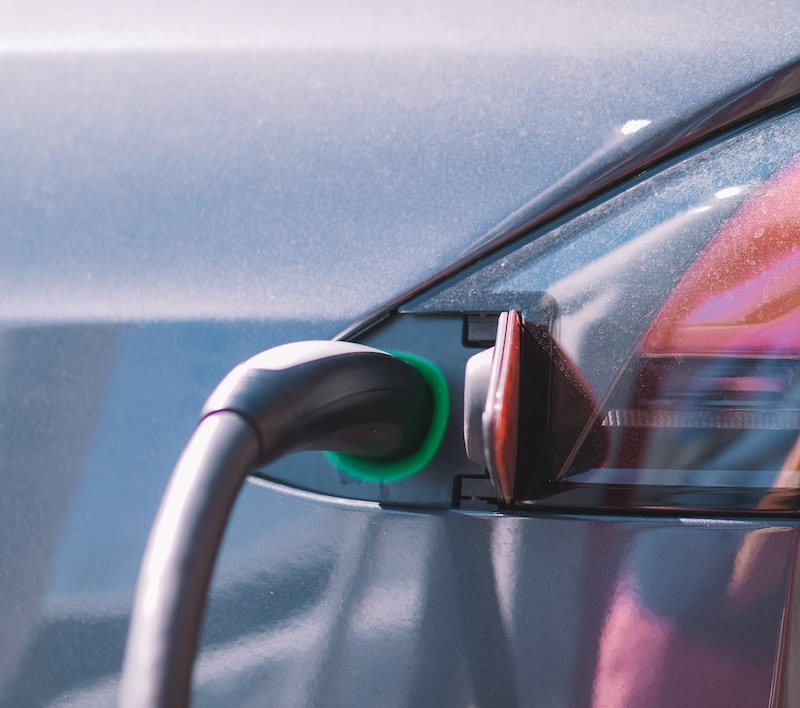 The NEMA TT-30 Outlet
The NEMA TT-30 is a 30-amp, 120V outlet often found in older campgrounds and RV parks. It's specifically designed for RVs and not as powerful as the NEMA 14-50. Since we need to charge at 80% of rated circuit, the maximum current is 24A and it can provide 2.880 kW or 5-11 miles per hour, depending on the model. Notably, Tesla is not selling any TT-30 adapter on its website, so you have to use one of these 2 adapters:
TT-30 Adapter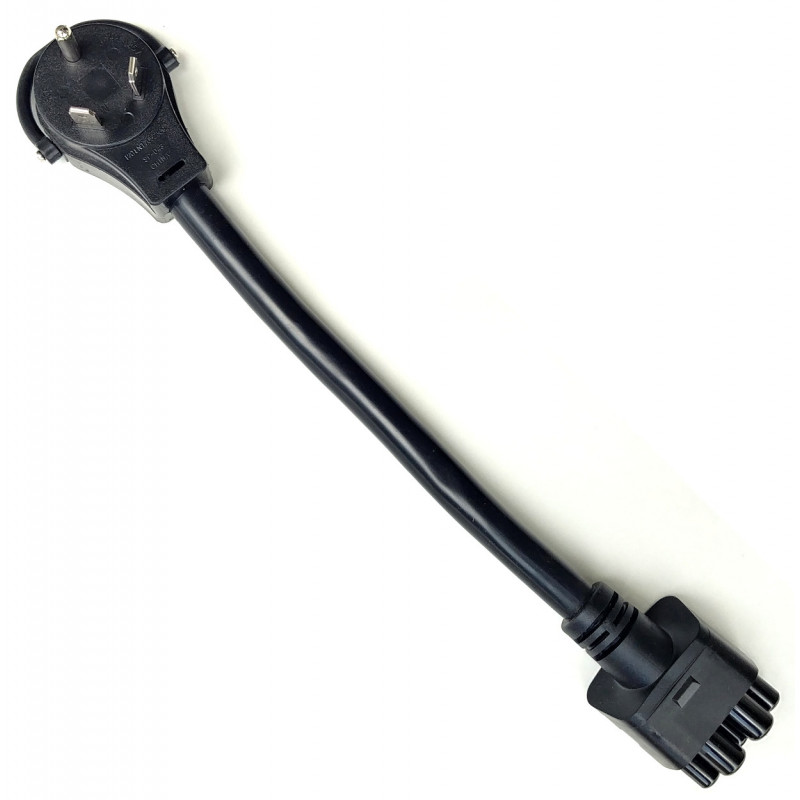 The TT-30 adapter is available on a reputable 3rd-party company named ESVE adapters for around $85. It is a more expensive option but much more convenient because you can plug it directly to the Tesla Mobile Connector and it will set the charging rate at 24A automatically.
NEMA 14-50 Receptacle to TT-30 Plug Adapter
Now, you may wonder about the use of a NEMA 14-50 to TT-30 adapter for charging your Tesla. While it may seem like an option, it isn't advisable. The NEMA 14-50 is a type of 50-amp, 240V outlet, which is a different power level and voltage compared to the TT-30, a 30-amp, 120V outlet.
The issue lies in the compatibility between the power supplied by the TT-30 outlet and what can be received via the NEMA 14-50 adapter. Plugging a NEMA 14-50 adapter into a TT-30 outlet could cause circuit overload, leading to power outage or even damage to your vehicle's charging equipment. Tesla's charging system automatically adjusts the charging rate based on the adapter it's connected to. If the system uses a NEMA 14-50 adapter on a TT-30 outlet, it is drawing too much power and you will need to lower the charging amperage to 24A.
Notice that TT-30 adapter for RV won't work for Tesla.
You must buy the adapter made for EV instead of RV, such as the one from ONETAK (less than $30). In North America, the standard for "full electrical service" utilizes a four-wire system: ground, neutral, one phase hot, second phase hot. This configuration allows for two primary types of connections: 240V and 120V.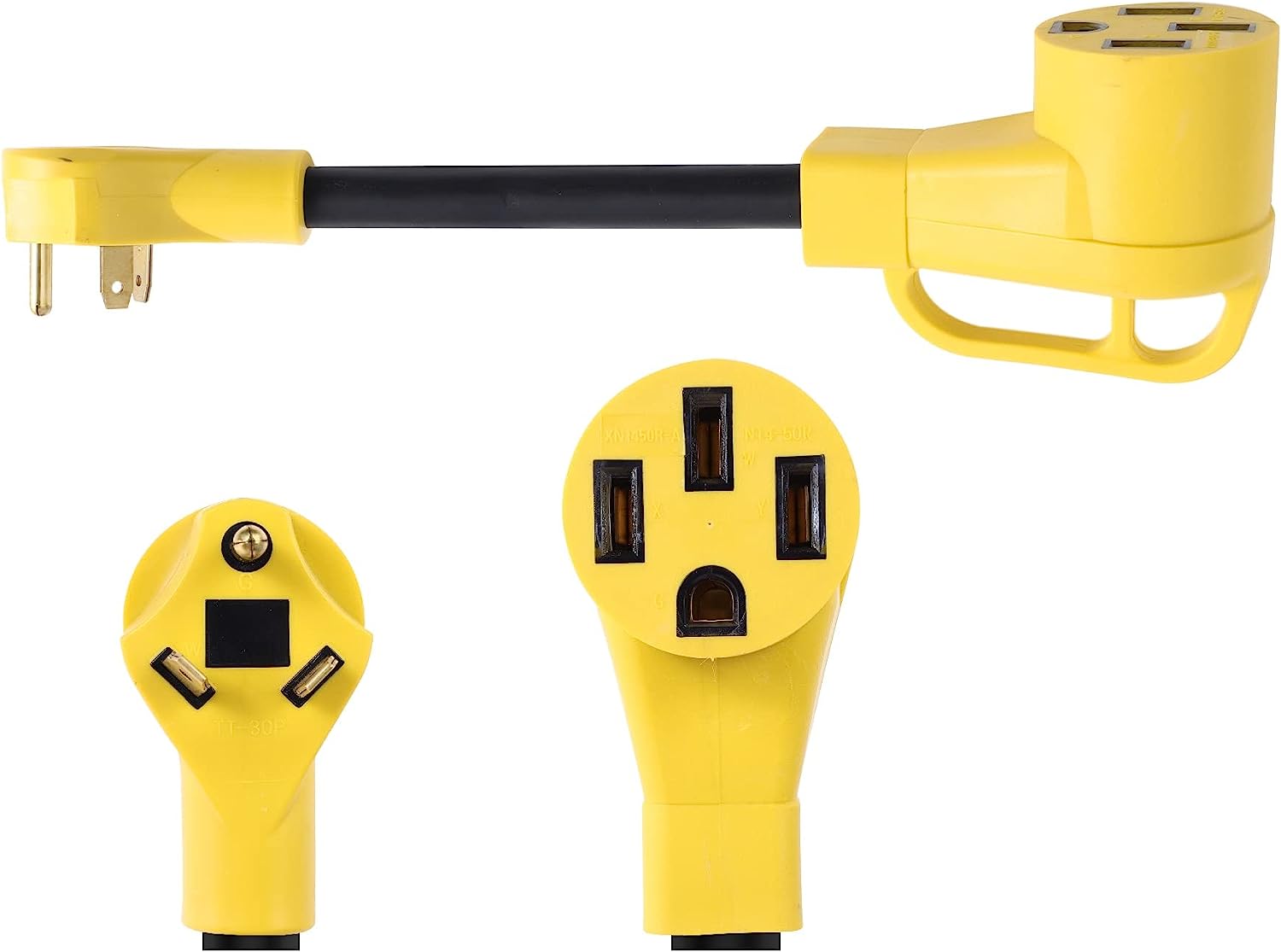 For a 240V connection, you would connect both hot phases along with the ground wire. The neutral wire is optional for this setup. A NEMA 14-50 outlet is equipped with all four of these connections, thus providing the ability to draw either 240V or 120V from it.
On the other hand, a 120V connection typically involves connecting one hot phase along with the neutral wire, with the ground being optional. An example of an outlet providing this kind of connection is the TT-30, which only has one hot phase, neutral, and ground.
The issue arises when you're trying to adapt a Tesla's mobile cord, configured for a NEMA 14-50, to a TT-30 outlet. The Tesla mobile cord, when used with the NEMA 14-50 adapter, doesn't pass the neutral line through to the charger. This puts the charger in a "240V only" mode.
The TT-30 outlet, however, is a 120V-only outlet that relies on the neutral connection. Given that the Tesla charger in "240V only" mode doesn't utilize a neutral wire, it's incompatible with the TT-30's configuration. Therefore, a TT-30 adapter for RV won't work in this situation, you will have to buy the adapter for EV with different wiring to make this work.
Conclusion
In summary, charging your Tesla at a campground is entirely possible and many have taken advantage of it, especially in remote areas with no Superchargers. It just requires understanding the type of outlet you're dealing with and using the appropriate adapter. Always refer to the Tesla owner's manual or seek professional advice when unsure about charging methods and adapter compatibility.
Disclosure: We might earn commission from qualifying purchases. The commission help keep the rest of my content free, so thank you!