While the majority of manufacturers in the U.S. and around the world are optimistic about the immediate future and predict growth over the next few years, they are all facing numerous challenges that are putting pressure on costs, sales, and profits. Some of these are relatively new while some have been building up over time and only now are becoming major issues.
The primary pressures manufacturers face now are:
Transportation and logistics costs
Labor costs
Material costs
Market volatility
Manufacturers are responding to these challenges in various ways. Most significantly, they are investing more in technology, equipment, and systems. The aim is to become more responsive and productive while improving relationships with suppliers and customers. They will need to be agile to respond quickly and effectively to these and other challenges to remain profitable.
What has become increasingly important, in light of these obstacles, is the need for better planning and forecasting. Labor and production need to align with demand, materials and transport efficiencies need improvement, and processes must become more productive. Let's focus on these challenges in more detail.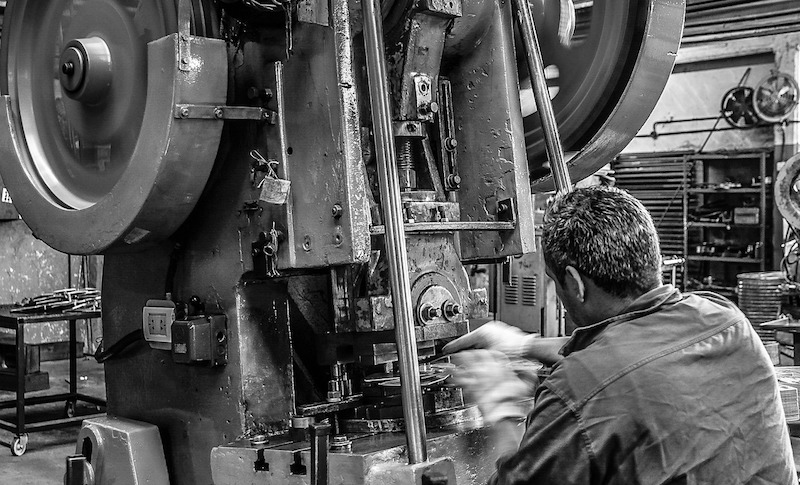 Transportation and Logistics Costs
Transportation costs have been steadily increasing for some time, and the trend looks likely to continue. Not that long ago, transport was relatively inexpensive; and as a result, manufacturers offered fast and regular deliveries to customers. Companies made some geographical decisions based on the low transportation costs of either raw materials or finished goods. Now that transport costs have changed, some of these decisions and practices warrant re-evaluation. The main cause of the rising costs has been volatile oil prices combined with an imbalance between demand and supply in the transport industry.
Some changes are more easily and quickly made than others (like relocating an entire factory) and it will not happen overnight. The bottom line is that companies need to improve their transportation and supply-chain processes where they can to prevent costs from eating further into margins.
Labor Costs
Finding and retaining qualified and reliable labor is a growing challenge for manufacturers worldwide.  Wage prices are constantly going up, much faster than rises in productivity. Staff turnover is also high, which affects quality and productivity as well as increases the costs of hiring and training. Employee turnover also adds to costs as some manufacturers increase wages to attract and retain good help. Restrictive laws, workers' compensation insurance, and other regulatory issues also play a role. Changing demographics in some areas could affect the supply of personnel.
A few things are going to be critical in dealing with this challenge. The first is a greater emphasis on finding and retaining the right people. Lastly, businesses can use precision forecasting to ensure that labor and production requirements are perfectly aligned.
Material Costs
Material costs are highly volatile and constantly rising, which affects certain sectors of manufacturing on a fluctuating basis. It's going to be a major challenge to absorb these costs and pass them on to the consumer, who is already expecting to pay less for more.
Any company hoping to ignore material costs is going to find itself in difficulty. Companies need to be agile and innovative in discovering short- and long-term solutions and alterations. ERP software for manufacturing allows companies to keep precise track of material costs and assists in planning, forecasting, and making smart business decisions.
Suppliers of raw materials face many of the same challenges as the manufacturer such as rising labor costs, transport costs, power costs, and regulatory issues. They also face unique issues such as a big increase in the cost of exploration.  Companies need to invest in waste minimization practices and technology, as well as look into more sustainable solutions like recyclables and re-engineered product life cycles.
Market Volatility
When you consider the increasing complexity of the markets, government intervention, technological disruptions, political instability, and consumer demands, it's easy to see all the challenges facing modern manufacturers.
Manufacturers may have had a fair amount of stability, control, and predictability in the past, but that is no longer the case. Forecasting, investing and making long term plans is extremely important in the face of uncertainty.
Technology allows savvy companies to gather and mine data pertaining to their workflow and draw many useful insights from it. This will allow manufacturing companies to stay agile enough to respond to changes quickly and ultimately remain competitive in the changing landscape.
Disclosure: We might earn commission from qualifying purchases. The commission help keep the rest of my content free, so thank you!